CARE Recipe: Vegan Creamed Spinach Pasta with Peas
Sep 17, 2020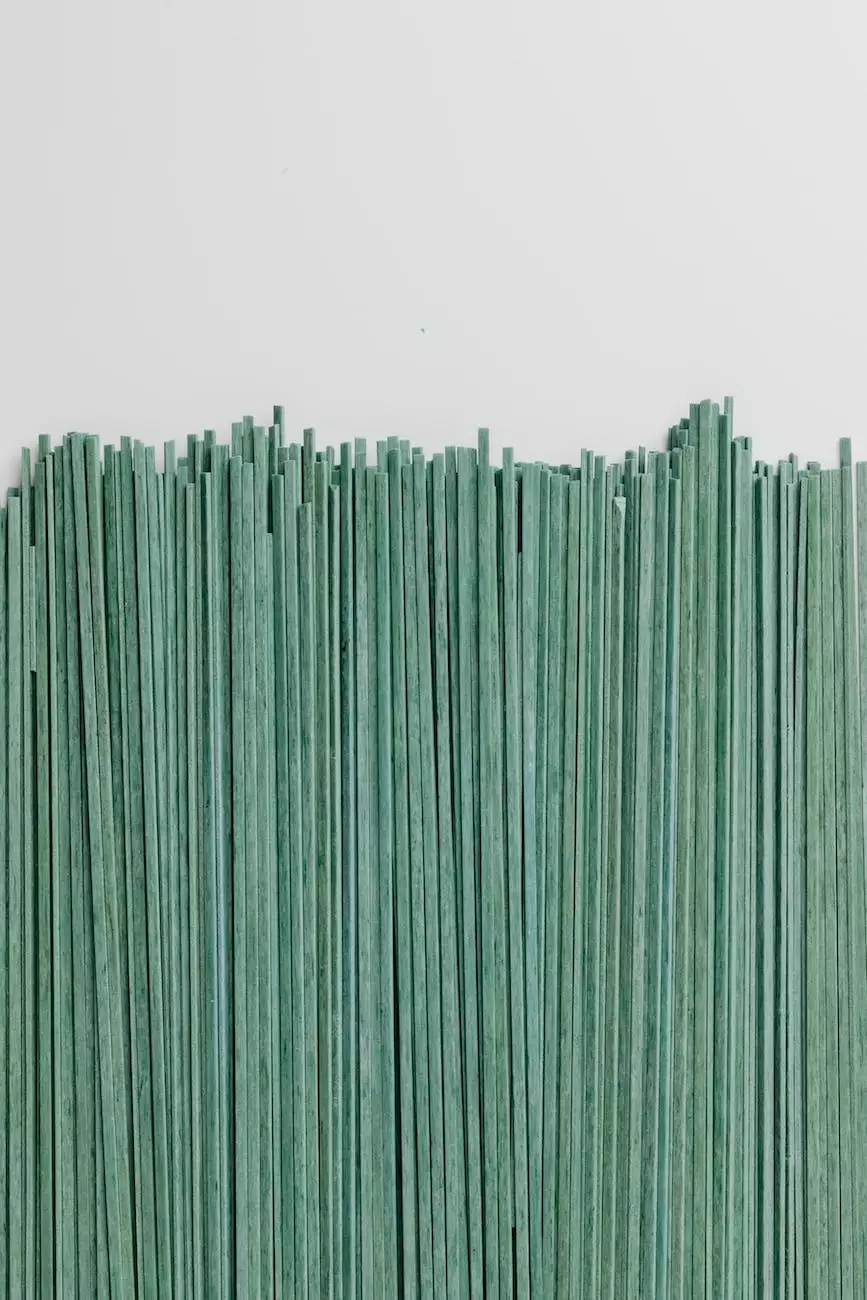 Welcome to a delectable and wholesome recipe from Minneapolis Weight Loss Doc. Our vegan creamed spinach pasta with peas is a perfect blend of flavors, nutrition, and weight loss benefits. Packed with essential nutrients and free from animal products, this dish will satisfy your taste buds while helping you achieve your health goals.
The Perfect Combination of Taste and Health
Our vegan creamed spinach pasta with peas is a mouthwatering dish that showcases the versatility and goodness of plant-based ingredients. Not only does it provide a burst of flavors, but it can also support your weight loss journey due to its low-calorie and nutrient-rich composition.
Benefits of a Plant-Based Diet
Adopting a plant-based diet, even partially, can have numerous health benefits. Plant-based foods are naturally low in calories and high in fiber, which can help you feel fuller for longer and support weight management. Additionally, they are packed with vitamins, minerals, and antioxidants, promoting overall health and reducing the risk of chronic diseases.
By incorporating our vegan creamed spinach pasta with peas into your diet, you can enjoy the following benefits:
Weight Loss: As a low-calorie dish, our pasta aids in creating a calorie deficit, which is essential for weight loss.
Nutritional Value: The spinach and peas in the dish contribute essential nutrients such as vitamins A, C, and K, as well as folate, iron, and fiber.
Heart Health: Plant-based diets are associated with a lower risk of heart disease, thanks to their cholesterol-lowering and blood pressure-regulating effects.
Digestive Health: The high fiber content of this dish contributes to healthy digestion and can alleviate constipation.
Skin Health: Vitamin C and antioxidants found in spinach and peas promote collagen production, aiding in skin health and giving you a radiant complexion.
Energy Boost: The combination of carbohydrates from pasta and peas provides sustainable energy for your daily activities.
Wholesome Ingredients and Simple Preparation
Our vegan creamed spinach pasta with peas is a simple recipe that can be prepared in no time, making it a convenient option for busy individuals who prioritize health. The following ingredients are required to create this delicious dish:
8 ounces of whole wheat pasta
2 cups of fresh spinach leaves
1 cup of green peas
1 small onion, finely chopped
2 garlic cloves, minced
1 cup of unsweetened almond milk
2 tablespoons of nutritional yeast
1 tablespoon of olive oil
1 teaspoon of cornstarch (optional, for thickening)
Salt and pepper to taste
To prepare the dish, follow these simple steps:
Cook the pasta according to the package instructions until al dente. Drain and set aside.
In a large skillet, heat the olive oil over medium heat. Add the onion and garlic, and sauté until fragrant and translucent.
Add the spinach and peas to the skillet, stirring until wilted and heated through.
In a separate bowl, whisk together the almond milk, nutritional yeast, and cornstarch (if using) until well combined.
Pour the almond milk mixture into the skillet with the vegetables. Cook for a few minutes until the sauce thickens slightly.
Season with salt and pepper to taste.
Combine the cooked pasta with the creamy spinach and peas mixture.
Serve hot and savor the delightful flavors of your vegan creamed spinach pasta with peas!
Make Health a Priority with Minneapolis Weight Loss Doc
At Minneapolis Weight Loss Doc, we strive to provide you with valuable resources and delicious recipes that support your health and weight loss goals. Our vegan creamed spinach pasta with peas is just one example of how we combine taste and nutrition to help you achieve optimal well-being.
Discover more mouthwatering and nutrient-rich recipes by exploring our website and joining our community of health-conscious individuals. Together, we can make positive changes to our lifestyles and embrace a healthier future.