CARE Recipe: Creamy Cauliflower and Broccoli Salad (Great for Weight Loss)
Apr 19, 2019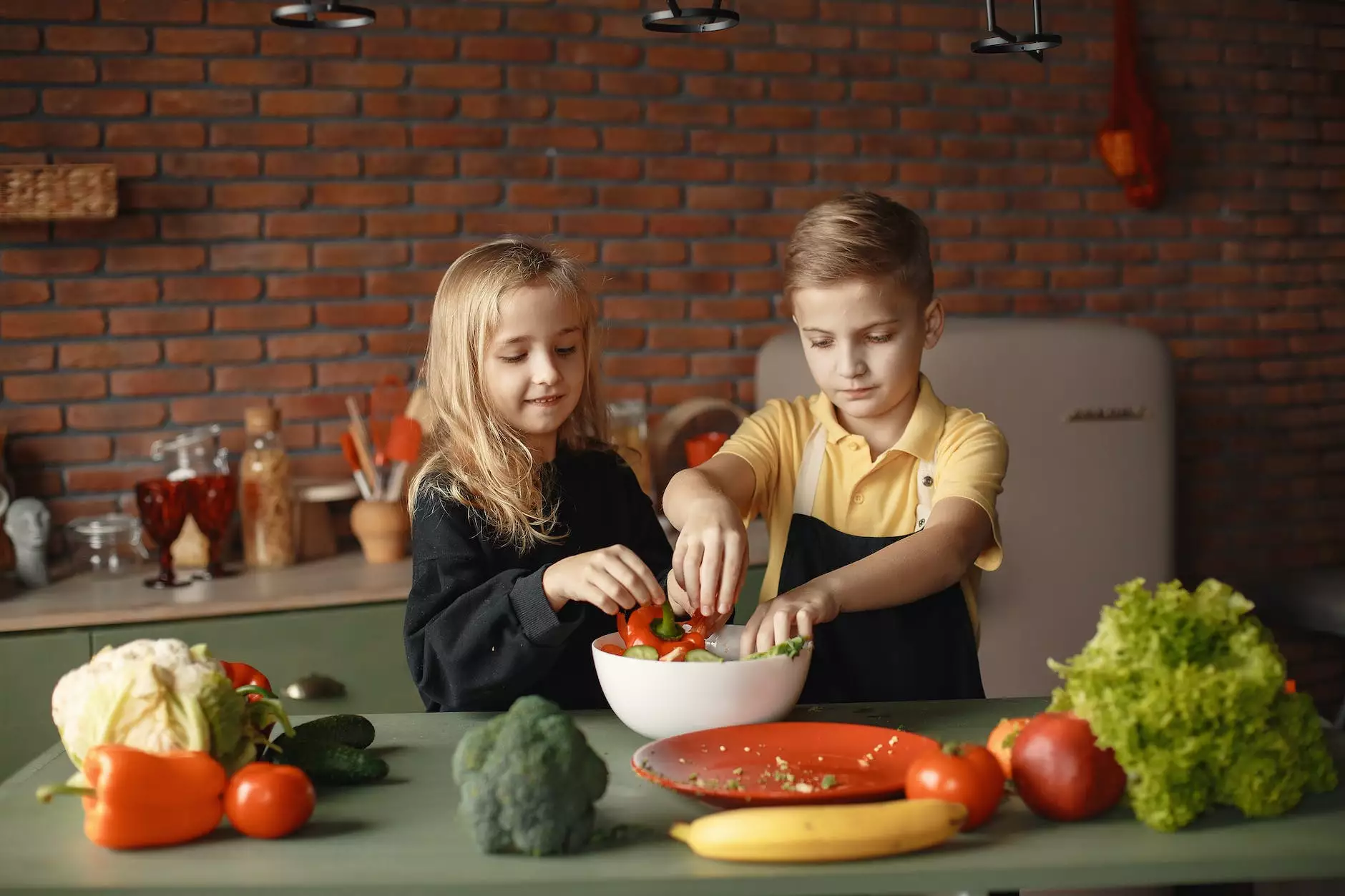 Introduction
At Minneapolis Weight Loss Doc, we believe that maintaining a healthy lifestyle is key to achieving optimal weight loss. Our CARE (Calorie-conscious, Appetite-satisfying, Recipes for Eating) recipes are designed to provide delicious and nutritious meals that support your weight loss journey. In this article, we present our mouthwatering recipe for Creamy Cauliflower and Broccoli Salad.
The Benefits of Cauliflower and Broccoli
Both cauliflower and broccoli are cruciferous vegetables that offer numerous health benefits. They are low in calories and high in fiber, making them excellent choices for weight loss. These vegetables are packed with essential vitamins and minerals, including vitamin C, vitamin K, folate, and potassium.
1. Ingredients
1 medium head of cauliflower, cut into florets
1 medium head of broccoli, cut into florets
1 cup Greek yogurt
1 tablespoon Dijon mustard
2 tablespoons apple cider vinegar
1 tablespoon honey
½ cup dried cranberries
½ cup chopped walnuts
Salt and pepper to taste
2. Preparation
To prepare the Creamy Cauliflower and Broccoli Salad, follow these simple steps:
Steam the cauliflower and broccoli florets until tender yet firm. Drain and let them cool.
In a separate bowl, whisk together the Greek yogurt, Dijon mustard, apple cider vinegar, and honey until well combined.
In a large mixing bowl, combine the cauliflower, broccoli, dried cranberries, and chopped walnuts.
Pour the yogurt dressing over the vegetable mixture and toss gently to coat.
Season with salt and pepper to taste.
Refrigerate for at least 1 hour to allow the flavors to meld together.
Serve chilled and enjoy!
Health Benefits and Weight Loss Support
This Creamy Cauliflower and Broccoli Salad is a perfect addition to your weight loss meal plan. Let's explore some of the health benefits and weight loss support it offers:
1. High in Fiber
Both cauliflower and broccoli are excellent sources of dietary fiber. Fiber helps promote satiety, which can prevent overeating and support weight loss efforts. Additionally, a diet rich in fiber can improve digestion and regulate blood sugar levels.
2. Low in Calories
With only a small number of calories per serving, this salad is a guilt-free choice for weight-conscious individuals. It allows you to satisfy your hunger without compromising your calorie intake.
3. Nutrient-Dense
The combination of cauliflower, broccoli, walnuts, and dried cranberries provides a wide array of essential vitamins and minerals. These include vitamin C, vitamin K, folate, potassium, and antioxidants. Nourishing your body with these nutrients can improve overall health and support weight management.
4. Protein-Rich Greek Yogurt
The Greek yogurt used in the dressing adds a creamy texture and boosts the protein content of the salad. Protein is crucial for muscle repair and growth, and it also helps keep you feeling full for longer periods, minimizing cravings and overeating.
Conclusion
Our CARE Recipe for Creamy Cauliflower and Broccoli Salad is a delicious, weight-loss-friendly dish that provides numerous health benefits. By incorporating this salad into your meal plan, you can enjoy a satisfying and nutrient-packed meal while supporting your weight loss efforts. Remember, at Minneapolis Weight Loss Doc, we are dedicated to helping you achieve your weight loss goals with carefully crafted recipes and expert guidance. Start your journey towards a healthier you today!