CARE Recipe: Roasted Chicken and Apple Pomegranate Salad
Jul 14, 2022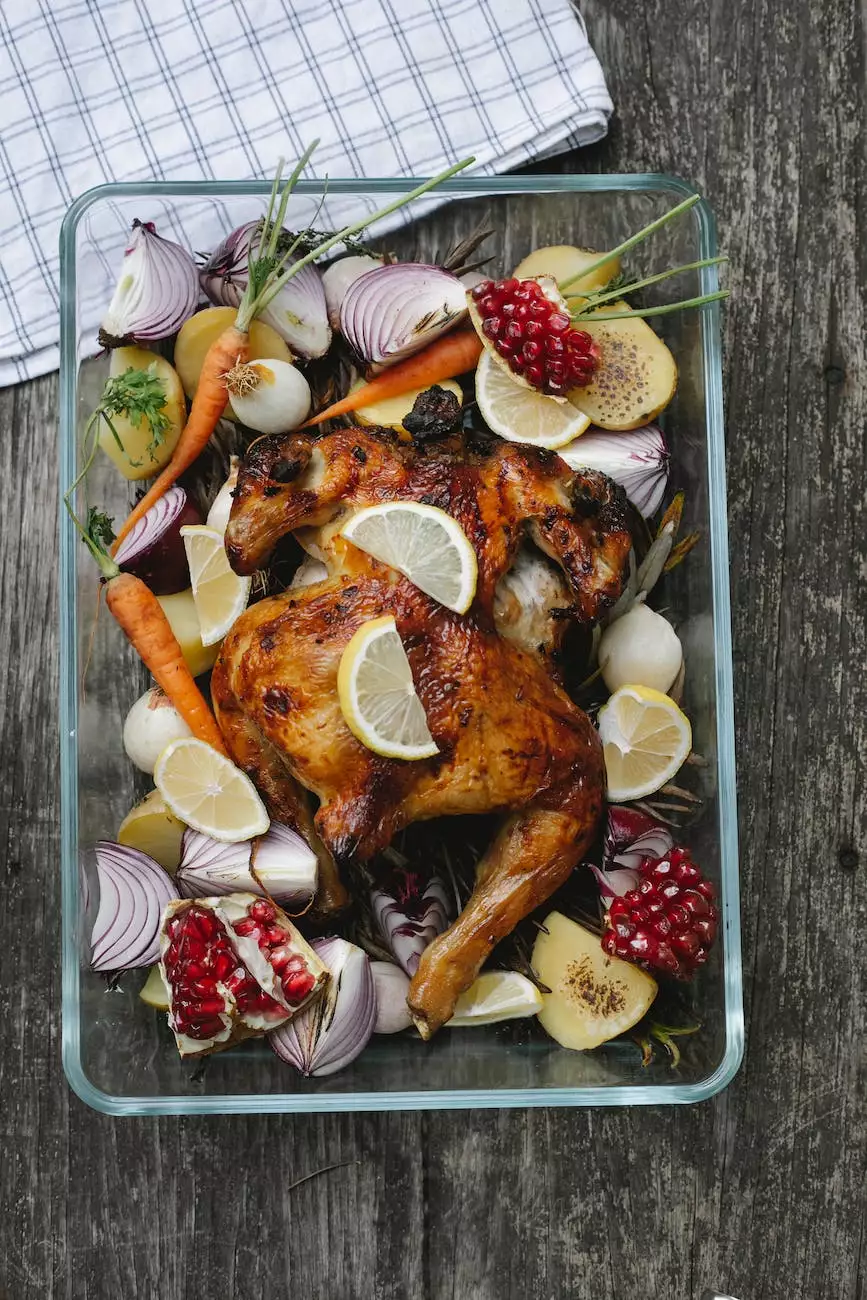 Welcome to Minneapolis Weight Loss Doc, your one-stop destination for all your health and weight loss needs. In this article, we are excited to share with you our exclusive recipe - Roasted Chicken and Apple Pomegranate Salad, specially crafted to help you achieve your weight loss goals while indulging in a delicious meal.
The Perfect Balance of Nutrition and Flavor
At Minneapolis Weight Loss Doc, we believe that healthy eating should never compromise on taste. Our CARE Recipe combines the natural goodness of roasted chicken, the crispiness of fresh apples, and the tangy burst of pomegranate seeds to create a salad that is both nutritious and flavorful.
10 Key Benefits of the Roasted Chicken and Apple Pomegranate Salad
Weight Loss: This salad is packed with low-calorie ingredients, making it an excellent choice for those looking to shed some pounds.
Fiber-Rich: Both apples and pomegranate seeds are high in fiber, promoting better digestion and aiding in weight management.
Rich in Protein: Roasted chicken is a great source of lean protein, essential for muscle growth and repair.
Boosts Energy Levels: The combination of chicken, apples, and pomegranate provides a natural energy boost, keeping you fueled throughout the day.
Enhances Immunity: Pomegranate seeds are rich in antioxidants, which can help strengthen your immune system and fight off illnesses.
Heart-Healthy: The ingredients in this salad contribute to a heart-healthy diet, with apples known to lower cholesterol levels.
Improves Digestion: The fiber content in this salad aids in digestion and promotes a healthy gut.
Combats Inflammation: Pomegranate seeds contain anti-inflammatory properties that can help reduce inflammation in the body.
Supports Bone Health: Chicken is an excellent source of vitamin D and calcium, which are essential for strong and healthy bones.
Delicious and Satisfying: The combination of flavors and textures in this salad will leave you feeling satisfied and craving-free.
How to Make the Roasted Chicken and Apple Pomegranate Salad
Follow these simple steps to create this delightful salad:
Ingredients:
2 boneless, skinless chicken breasts
1 large apple, thinly sliced
1 cup pomegranate seeds
2 cups mixed salad greens
1/4 cup chopped walnuts
2 tablespoons extra virgin olive oil
1 tablespoon balsamic vinegar
Salt and pepper to taste
Instructions:
Preheat your oven to 375°F (190°C).
Season the chicken breasts with salt and pepper, then place them on a baking sheet lined with parchment paper.
Bake the chicken in the preheated oven for 20-25 minutes or until cooked through. Let it cool before slicing it into thin strips.
In a large mixing bowl, combine the sliced apples, pomegranate seeds, mixed salad greens, and chopped walnuts.
In a separate small bowl, whisk together the extra virgin olive oil and balsamic vinegar to make the dressing.
Add the dressing to the salad mixture and toss well to coat evenly.
Divide the salad into individual serving plates and top with the sliced roasted chicken.
Enjoy your CARE Recipe: Roasted Chicken and Apple Pomegranate Salad!
Indulge in a Healthy Lifestyle with Minneapolis Weight Loss Doc
At Minneapolis Weight Loss Doc, we understand the importance of finding a balance between delicious food and health-conscious choices. Our CARE Recipe is just one example of how we strive to provide you with nutritious and enjoyable options.
If you're on a weight loss journey or simply looking to maintain a healthy lifestyle, we offer a range of programs and resources to support you. Our team of experts is dedicated to helping you achieve your goals and feel your best.
Stay Connected
Don't miss out on the latest updates, tips, and recipes from Minneapolis Weight Loss Doc. Join our mailing list and follow us on social media to stay informed and inspired on your health and fitness journey.
Remember, a healthy lifestyle starts with the right choices. Try our CARE Recipe: Roasted Chicken and Apple Pomegranate Salad today and take a step towards a healthier you!