Why Meal Planning: Make and Compare Your Own List
Sep 29, 2018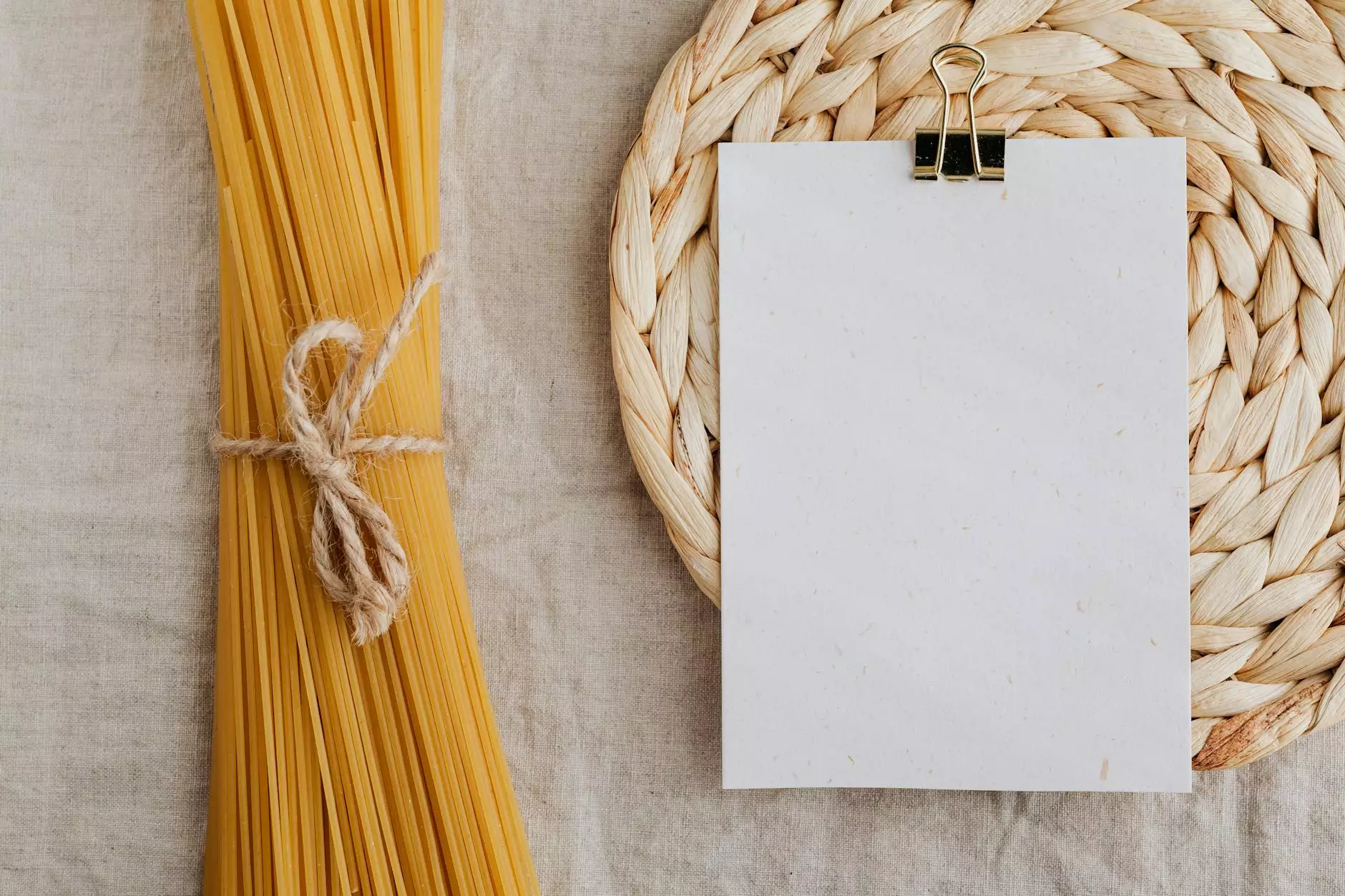 Introduction
Welcome to Minneapolis Weight Loss Doc, your trusted partner in your health and well-being journey. In this guide, we'll explore the significance of meal planning and how it can revolutionize your weight loss efforts. By understanding the benefits of meal planning and following our expert tips, you'll be equipped to make informed choices and create personalized meal plans that align with your goals and preferences.
The Power of Meal Planning
Meal planning is a proactive approach to managing your diet and achieving your weight loss goals. By dedicating time and effort to plan your meals in advance, you gain control over your food choices, portion sizes, and nutrition intake. This structure empowers you to make healthier decisions and eliminates impulsive eating, which is often associated with consuming high-calorie, nutrient-poor foods.
Benefits of Meal Planning
The benefits of meal planning extend beyond weight loss. Let's take a closer look at some key advantages:
1. Enhanced Nutritional Variety
Meal planning allows you to diversify your diet by incorporating a wide range of nutritious foods. With careful consideration, you can ensure that each meal includes a balanced combination of proteins, carbohydrates, healthy fats, vitamins, and minerals. This variety not only supports your weight loss efforts but also promotes overall well-being.
2. Time and Cost Savings
Planning your meals in advance can save you valuable time and reduce your overall grocery expenses. By creating a list of necessary ingredients and sticking to it, you can eliminate unnecessary trips to the store and minimize food waste. Additionally, meal planning helps you optimize your cooking time and streamline your meal preparation process.
3. Improved Portion Control
One of the primary challenges in weight management is controlling portion sizes. By planning your meals, you can pre-measure servings according to your dietary requirements. This practice helps you understand appropriate portion sizes and prevents overeating, ultimately contributing to weight loss and better health.
4. Avoidance of Unhealthy Choices
When you plan your meals in advance, you eliminate the need to rely on convenience foods or takeout. By having well-thought-out meals readily available, you decrease the temptation to indulge in unhealthy options. Meal planning helps you stay committed to healthier choices and supports your weight loss goals.
Creating Your Meal Plan
1. Set Your Goals
Before diving into meal planning, it's essential to identify your weight loss goals. Are you aiming to shed pounds, improve body composition, or maintain your current weight? Understanding your objectives will guide your meal planning process and help you create a plan tailored to your unique needs.
2. Assess Your Caloric Needs
To effectively manage your weight, you must consume an appropriate number of calories. Determining your daily caloric needs based on your age, gender, activity level, and weight loss goals is crucial. Consult with a healthcare professional or use reputable online calculators to estimate your caloric requirements accurately.
3. Select Nutrient-Dense Foods
Focus on incorporating nutrient-dense foods into your meal plan. These foods provide essential vitamins, minerals, and antioxidants while being relatively low in calories. Opt for lean proteins, whole grains, fruits, vegetables, and healthy fats. Experiment with different flavors and textures to keep your meals exciting and satisfying.
4. Design Your Weekly Menu
Now that you have a good understanding of your goals, caloric needs, and nutrient-rich options, it's time to create your weekly menu. Start by listing breakfast, lunch, dinner, and snacks for each day. Consider your schedule, potential meal prep time, and any dietary restrictions or preferences. Aim for a variety of meals throughout the week to prevent monotony and encourage adherence to your plan.
5. Make a Grocery List
Once your menu is complete, compile a comprehensive grocery list. Cross-reference the ingredients required for each meal and ensure you have necessary pantry staples. Organize your list according to store sections to streamline your shopping experience and expedite the process.
6. Meal Preparation Tips
To maximize efficiency and convenience, consider these meal preparation tips:
Prepare large batches of staple items like grains, lean proteins, or roasted vegetables to use in multiple meals throughout the week.
Use a slow cooker or Instant Pot for convenient, time-saving meal preparation.
Invest in suitable storage containers to keep your prepped meals fresh and easily accessible.
Consider incorporating make-ahead freezer meals for days when you're short on time.
Conclusion
Meal planning is a powerful tool that allows you to take control of your weight loss journey. By proactively creating personalized meal plans, incorporating nutritional variety, and optimizing your portions, you can make significant progress towards achieving your goals. Minneapolis Weight Loss Doc is here to support you every step of the way. Start your meal planning journey today, and experience the transformative benefits it can bring to your health and well-being.