CARE Recipe: No-Cook Overnight Oatmeal Cups with Berries
May 20, 2021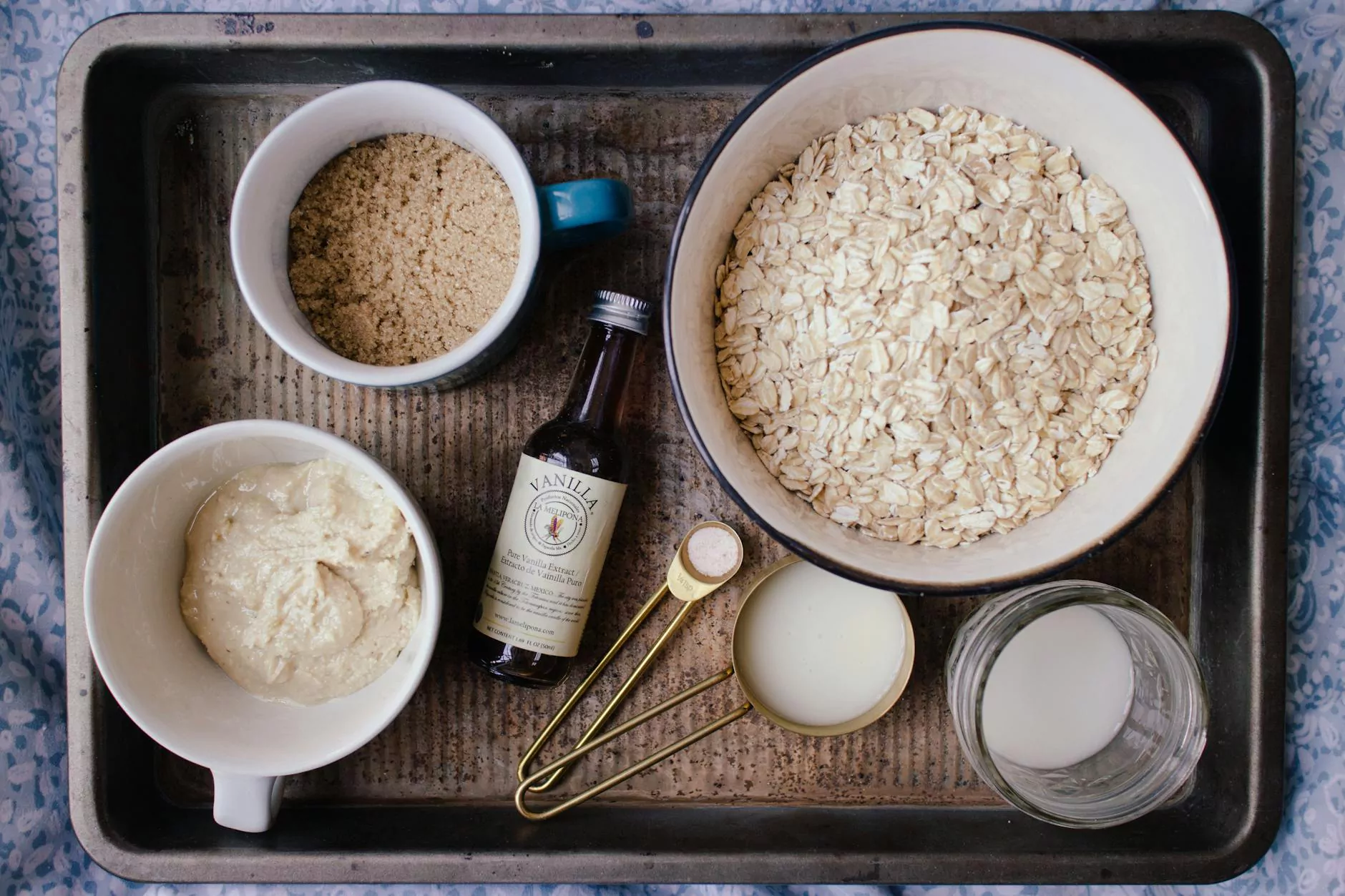 Introduction
Welcome to Minneapolis Weight Loss Doc, your trusted resource for health and wellness. In this article, we are excited to share with you our specialty recipe: No-Cook Overnight Oatmeal Cups with Berries. This is not only a delicious and convenient breakfast option, but it is also packed with nutrition to support your weight loss journey and overall well-being.
The Benefits of Oatmeal for Weight Loss
Oatmeal is a fantastic choice for those looking to shed some pounds. It is a whole grain that is rich in fiber, which helps you feel full and satisfied, reducing your cravings throughout the day. Additionally, oats are known to stabilize blood sugar levels and promote a healthy digestive system.
The Power of Overnight Oatmeal
One of the reasons why overnight oatmeal has gained popularity is its simplicity and time-saving convenience. By soaking oats overnight, you can enjoy a ready-to-eat breakfast in the morning without any cooking involved. This method also allows the oats to absorb the liquid, resulting in a smoother and creamier texture.
CARE Recipe: No-Cook Overnight Oatmeal Cups with Berries
We are proud to present our CARE Recipe for No-Cook Overnight Oatmeal Cups with Berries. Follow this easy recipe to prepare a delicious and nutritious breakfast while saving time.
Ingredients:
1 cup rolled oats
1 cup unsweetened almond milk
1 tablespoon chia seeds
1 teaspoon honey or maple syrup (optional)
½ teaspoon vanilla extract
Fresh berries (strawberries, blueberries, raspberries) for topping
Instructions:
In a mason jar or container, combine the rolled oats, almond milk, chia seeds, sweetener (if desired), and vanilla extract.
Stir well, ensuring all the ingredients are well combined.
Cover the jar or container and refrigerate it overnight, allowing the oats to absorb the liquid and soften.
In the morning, give the mixture a good stir and divide it into individual serving cups.
Top each cup with a generous amount of fresh berries.
Your No-Cook Overnight Oatmeal Cups with Berries are now ready to be enjoyed! You can eat them directly from the cups or transfer them onto a plate.
Why Choose Our CARE Recipe?
At Minneapolis Weight Loss Doc, we carefully curate recipes that are not only healthy and delicious but also designed to help you achieve your weight loss goals. Our CARE Recipe: No-Cook Overnight Oatmeal Cups with Berries offers the following benefits:
Nutrient-rich ingredients to fuel your body
Antioxidant-packed berries for added health benefits
Low in added sugars and high in fiber
Versatile and customizable
Perfect for meal prepping and on-the-go breakfasts
The Minneapolis Weight Loss Doc Difference
When it comes to achieving your weight loss goals, it's crucial to have expert guidance. Minneapolis Weight Loss Doc stands apart from other wellness resources in the following ways:
Expertise of our experienced team of healthcare professionals
Personalized weight loss plans tailored to your unique needs
Comprehensive support throughout your journey to success
Emphasis on sustainable lifestyle changes rather than quick fixes
Evidence-based practices and cutting-edge research
Empowering you to take control of your health
Conclusion
In conclusion, our CARE Recipe: No-Cook Overnight Oatmeal Cups with Berries is a scrumptious and wholesome breakfast option that aligns perfectly with your weight loss goals. By incorporating this delicious recipe into your daily routine, you can start your day on a nutritious note while saving time. Trust Minneapolis Weight Loss Doc to provide you with expert guidance and support throughout your health and wellness journey.