Microneedling: Achieving Healthier and Rejuvenated Skin
Jan 5, 2022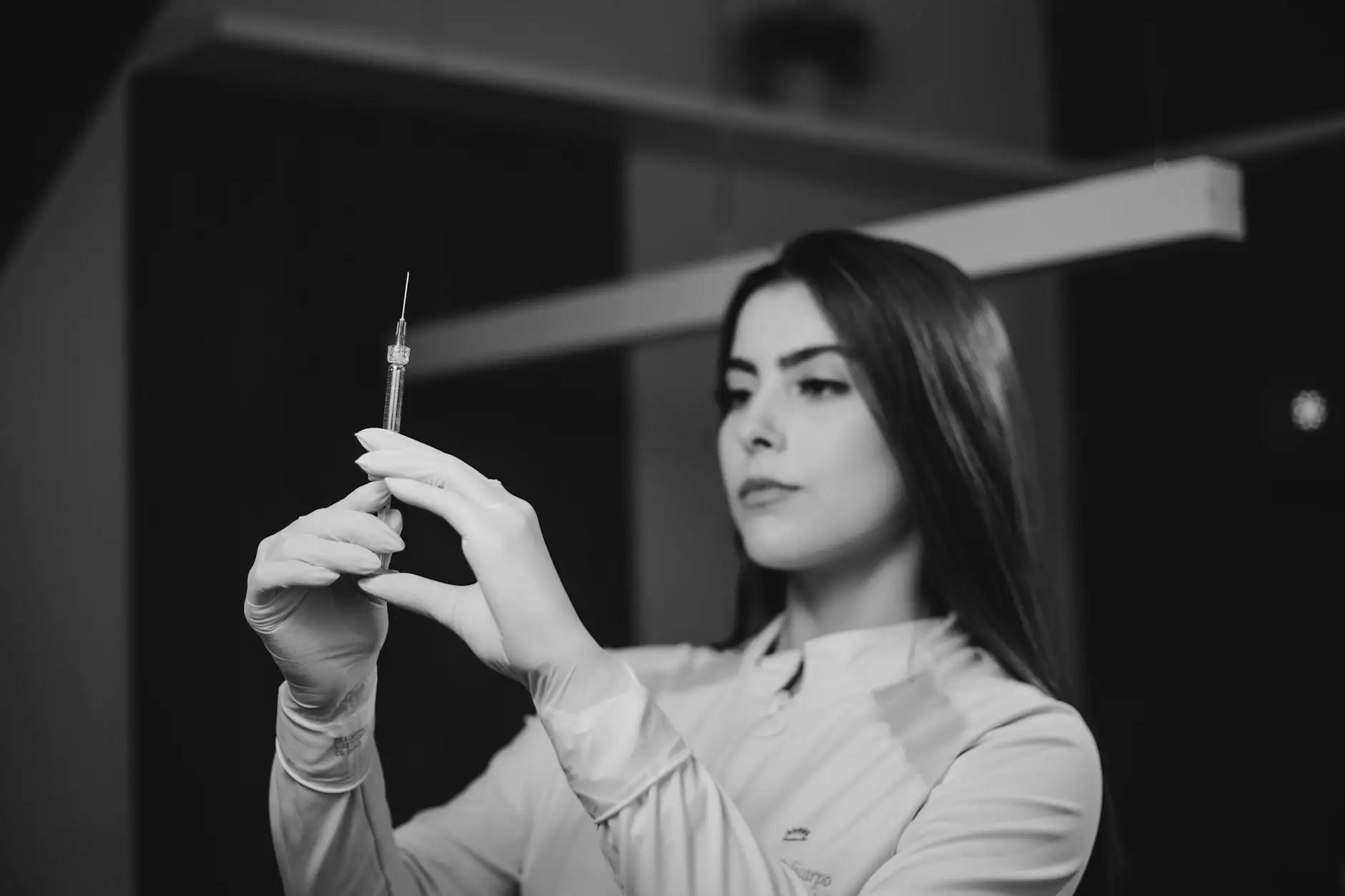 Welcome to Minneapolis Weight Loss Doc, your ultimate destination for effective health solutions tailored to your unique needs. In this comprehensive guide, we delve into the world of microneedling and its transformative benefits for your skin. Join us as we explore the procedure, its numerous advantages, and address common questions.
What is Microneedling?
Microneedling, also known as collagen induction therapy, is a minimally invasive cosmetic procedure that stimulates the production of collagen in your skin. Using a specialized device equipped with fine needles, our expert practitioners create controlled micro-injuries to your skin, triggering the natural healing process.
Collagen is a protein responsible for maintaining the elasticity and smoothness of your skin. By stimulating collagen production, microneedling helps in reducing the appearance of wrinkles, fine lines, acne scars, and other skin imperfections.
The Benefits of Microneedling
Microneedling offers a plethora of benefits for achieving healthier and rejuvenated skin:
Improved Skin Texture: The micro-injuries encourage the formation of new collagen, resulting in smoother and firmer skin texture.
Reduced Wrinkles and Fine Lines: Collagen production helps diminish the appearance of age-related skin concerns like wrinkles and fine lines.
Minimized Acne Scars: Microneedling aids in reducing the appearance of acne scars by promoting collagen remodeling and skin regeneration.
Treatment of Hyperpigmentation: Pigmentation issues, such as sunspots and melasma, can be effectively treated with microneedling, leading to a more even skin tone.
Enhanced Absorption of Skincare Products: Microneedling creates tiny channels in the skin, allowing skincare products to penetrate deeper and work more effectively.
The Microneedling Procedure
At Minneapolis Weight Loss Doc, we prioritize your safety and comfort throughout the microneedling procedure. Here's what you can expect:
1. Consultation:
Prior to the procedure, our experienced healthcare professional will conduct a thorough consultation to understand your specific concerns and desired outcomes. They will assess your skin type and recommend an appropriate treatment plan.
2. Preparation:
Before treatment, your skin will be cleansed and a numbing cream may be applied to minimize any discomfort during the procedure.
3. Microneedling:
The practitioner will gently move the sterilized microneedling device over the targeted areas of your skin. The length of the needles will be determined based on your skin's condition and treatment goals.
The procedure typically takes about 30 minutes to an hour, depending on the size of the treated area. You may experience mild redness and minimal swelling immediately after the session, which will subside within a few hours.
4. Aftercare:
To optimize your results, our experts will provide you with detailed aftercare instructions. This may include avoiding direct sunlight, using sun protection, and applying recommended skincare products.
Frequently Asked Questions
Q: Is microneedling a suitable treatment for all skin types?
A: Yes, microneedling is generally safe and effective for all skin types. However, it is important to consult with our healthcare professionals to determine if it is the most suitable option for you based on your individual needs and concerns.
Q: How many sessions of microneedling are typically required?
A: The number of sessions varies depending on your specific skin concerns and goals. On average, a series of 3-6 sessions, spaced 4-6 weeks apart, may be recommended for optimal results.
Q: Is microneedling painful?
A: The procedure is well-tolerated by most individuals. Prior to treatment, a numbing cream is applied to minimize any discomfort. You may experience a sensation of slight pressure or mild pricking during the procedure.
Ready to achieve healthier and rejuvenated skin through microneedling? Trust the experts at Minneapolis Weight Loss Doc to guide you through this transformative journey. Contact us today to schedule your consultation and take the first step towards radiant skin!