EMSCULPT NEO®
Jul 3, 2023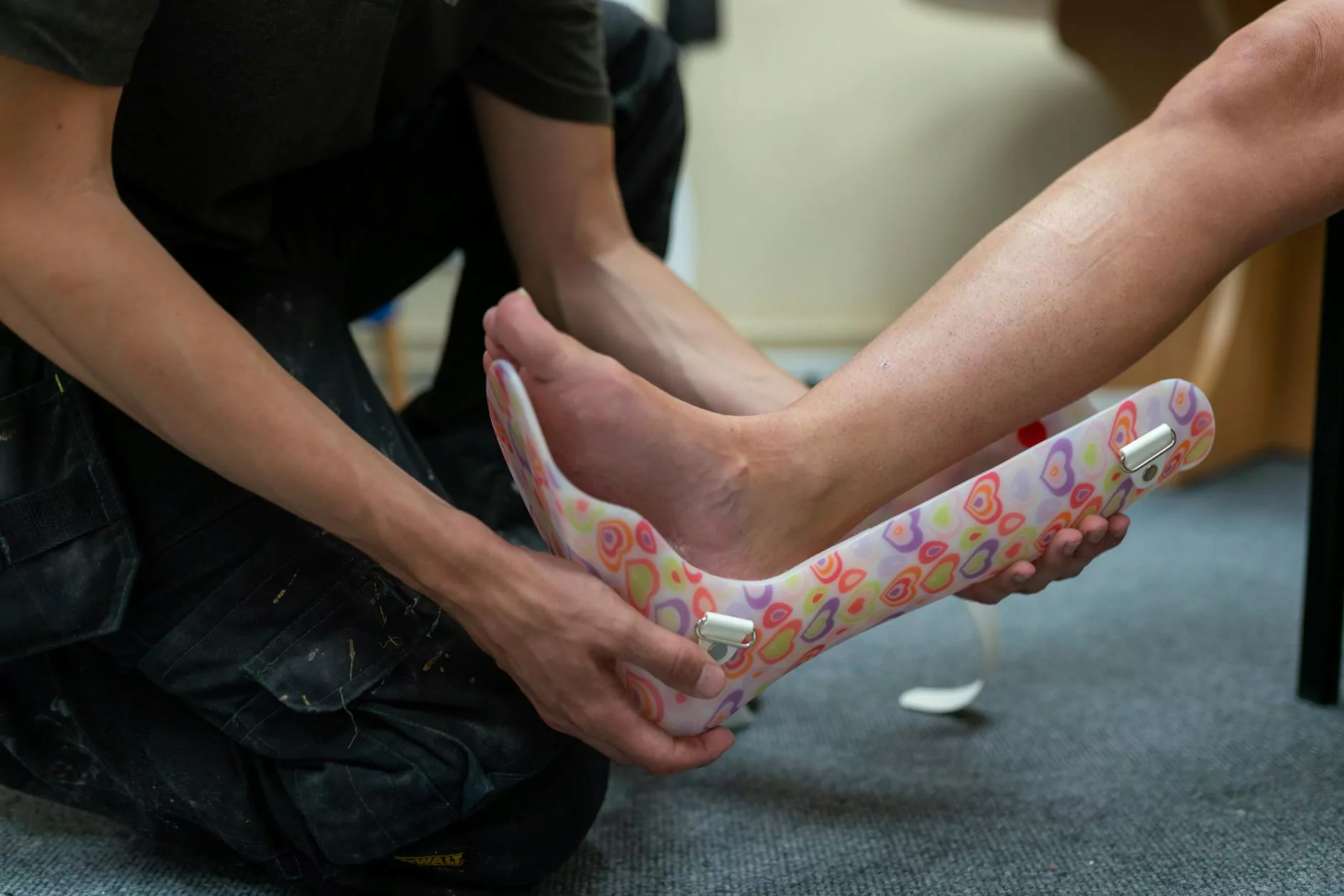 Introduction
Welcome to Minneapolis Weight Loss Doc, where we bring you the revolutionary EMSCULPT NEO® treatment that can help you achieve your weight loss goals. Our cutting-edge health solutions combined with this innovative technology can transform your body and boost your confidence.
Understanding EMSCULPT NEO®
EMSCULPT NEO® is a groundbreaking non-invasive body contouring treatment that combines two powerful technologies: radiofrequency (RF) and high-intensity focused electromagnetic (HIFEM) energy. This unique combination allows EMSCULPT NEO® to simultaneously burn fat cells and build muscles, resulting in a sculpted and toned physique.
The Benefits of EMSCULPT NEO®
When it comes to achieving your weight loss goals, EMSCULPT NEO® offers numerous benefits:
Fat Reduction: EMSCULPT NEO® selectively targets and eliminates stubborn fat cells, helping you achieve a slimmer and more defined appearance.
Muscle Building: The HIFEM energy stimulates intense muscle contractions, leading to increased muscle strength, tone, and definition.
Sculpted Physique: By simultaneously reducing fat and building muscle, EMSCULPT NEO® helps create a beautifully sculpted body.
Non-Invasive: Unlike invasive surgical procedures, EMSCULPT NEO® requires no incisions, anesthesia, or downtime, making it a safe and convenient choice for body contouring.
Quick Treatment Sessions: Each EMSCULPT NEO® session typically lasts around 30 minutes, allowing you to conveniently schedule treatments during your lunch break or any other free time in your busy schedule.
The EMSCULPT NEO® Treatment Process
At Minneapolis Weight Loss Doc, our experienced professionals guide you through the EMSCULPT NEO® treatment process with care and precision. Here's what you can expect:
1. Consultation:
Before undergoing EMSCULPT NEO®, you'll have a consultation with our knowledgeable team. They will assess your weight loss goals, discuss your medical history, and determine if EMSCULPT NEO® is the right treatment for you.
2. Personalized Treatment Plan:
Based on your unique needs and desired outcomes, our experts will create a customized treatment plan. This plan takes into account the specific areas you wish to target and the number of sessions required to achieve optimal results.
3. Treatment Sessions:
During each treatment session, you'll lie comfortably while the EMSCULPT NEO® applicators are placed on the targeted areas. The applicators emit RF and HIFEM energy, stimulating muscle contractions and fat reduction simultaneously. These contractions feel like an intense workout, but without the physical exertion.
4. Post-Treatment Care:
After each EMSCULPT NEO® session, you can resume your daily activities with no downtime. Some individuals experience mild muscle soreness, similar to post-workout soreness, which typically resolves within a few days.
5. Results and Maintenance:
Visible improvements are often noticeable after a series of EMSCULPT NEO® treatments. However, optimal results may take several weeks as your body continues to eliminate fat cells and build muscle. To maintain your sculpted physique, periodic maintenance treatments are recommended.
Why Choose Minneapolis Weight Loss Doc for EMSCULPT NEO®
When it comes to your health and wellness, it's essential to choose a trusted provider. Here's why Minneapolis Weight Loss Doc stands out:
Expertise: Our team consists of highly skilled professionals who specialize in transformative weight loss solutions.
State-of-the-Art Facility: We maintain a modern and well-equipped facility, ensuring you receive the highest quality care in a comfortable environment.
Personalized Approach: We believe in tailoring treatments to suit your individual needs. Our team listens to your concerns, develops a personalized plan, and supports you throughout your journey.
Comprehensive Solutions: At Minneapolis Weight Loss Doc, we offer a range of advanced treatments, combining technology and expertise to help you achieve your desired results.
Client Satisfaction: Our satisfied clients speak for themselves. We strive to exceed expectations and deliver exceptional outcomes to each individual we serve.
Transform Your Body with EMSCULPT NEO®
If you're ready to transform your body, achieve your weight loss goals, and feel more confident than ever, EMSCULPT NEO® at Minneapolis Weight Loss Doc is the solution for you. Contact us today to schedule your consultation and take the first step towards a sculpted and toned physique.