Instructions for Your GI Procedures
Nov 2, 2019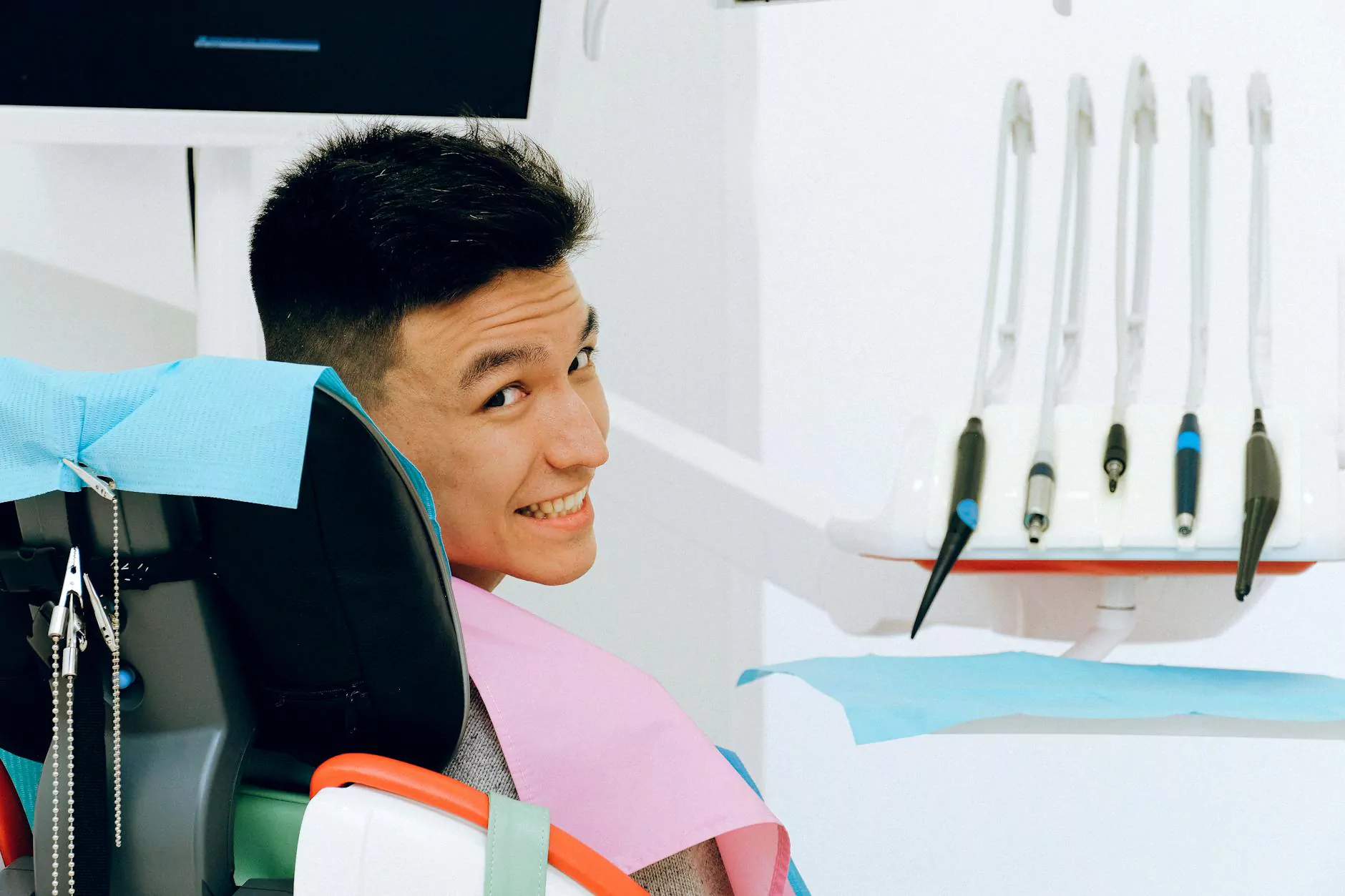 Preparing for Your GI Procedures
When it comes to GI procedures, proper preparation is crucial. At Minneapolis Weight Loss Doc, we understand the importance of providing you with detailed instructions to ensure a smooth and successful procedure. Follow these guidelines to prepare yourself for your upcoming GI procedure:
1. Diet Preparation
Several days before your procedure, it is essential to follow a specific diet as instructed by your healthcare provider. This may involve avoiding certain solid foods, consuming clear liquids only, or taking prescribed bowel preparation medication. Remember, adhering to the dietary restrictions is essential for accurate test results and a safe procedure.
2. Medication Management
Inform your healthcare provider about all the medications you are currently taking, including over-the-counter drugs, supplements, and herbal remedies. Depending on the type of GI procedure you are undergoing, they may advise you to temporarily stop certain medications, such as blood thinners or nonsteroidal anti-inflammatory drugs (NSAIDs), prior to the procedure.
3. Fasting Guidelines
Follow the prescribed fasting guidelines provided by your healthcare provider. Typically, you will be required to avoid eating or drinking anything for a specific period before the procedure. Fasting ensures an empty stomach, reducing the risk of complications during the procedure.
4. Transportation Arrangements
Arrange for someone to drive you home after your GI procedure, as the effects of sedation or anesthesia may persist for a few hours. It is not safe to drive or operate heavy machinery until the effects wear off completely.
During Your GI Procedure
During your GI procedure, rest assured that you are in expert hands. Our experienced healthcare professionals will guide you through the process, prioritizing your comfort and well-being. Here's what you can expect:
1. Sedation and Anesthesia
Depending on the type and complexity of the GI procedure, you may be given sedation or anesthesia to ensure your comfort throughout the process. Our team will carefully administer and monitor the sedation to provide pain relief and help you relax during the procedure.
2. Monitoring and Equipment
State-of-the-art monitoring devices and equipment will be used to closely observe your vital signs, ensuring your safety and well-being during the procedure. Our dedicated healthcare professionals will be present throughout, ready to address any concerns you may have.
3. Procedure Explanation
Prior to the start of your GI procedure, your healthcare provider will explain the details of the procedure, addressing any questions or concerns you may have. Understanding the process will help alleviate any anxiety or confusion you might be experiencing.
Recovery and Aftercare
After your GI procedure, proper recovery and aftercare measures are vital to ensure optimal healing and minimize potential complications. Remember the following steps:
1. Recovery Room
After the completion of your GI procedure, you will be taken to a recovery room where healthcare professionals will closely monitor your post-procedure progress. They will keep an eye on your vital signs and provide any necessary post-procedure care.
2. Post-Procedure Diet
Follow the dietary guidelines provided by your healthcare provider after the procedure. Depending on the type of GI procedure you underwent, they may recommend a specific diet plan or restrictions to aid in your recovery.
3. Rest and Physical Activity
Take ample rest following your procedure to allow your body to heal. Avoid engaging in strenuous physical activities or heavy lifting for the recommended recovery period. Your healthcare provider will provide information on when it is safe to resume regular physical activities.
4. Medication and Follow-Up
Take any prescribed medications as directed, including pain relief medication if necessary. Attend any scheduled follow-up appointments to monitor your recovery progress and address any concerns or issues that may arise.
Conclusion
At Minneapolis Weight Loss Doc, our priority is to ensure your GI procedures are performed safely and efficiently. By following the detailed instructions provided, you can optimize the success of your GI procedure outcomes and reduce the risk of complications. For any additional questions or to schedule your GI procedure, contact our knowledgeable team today.