Kickboxing Fitness Instructor Sarah Hanks in Minneapolis
Apr 4, 2022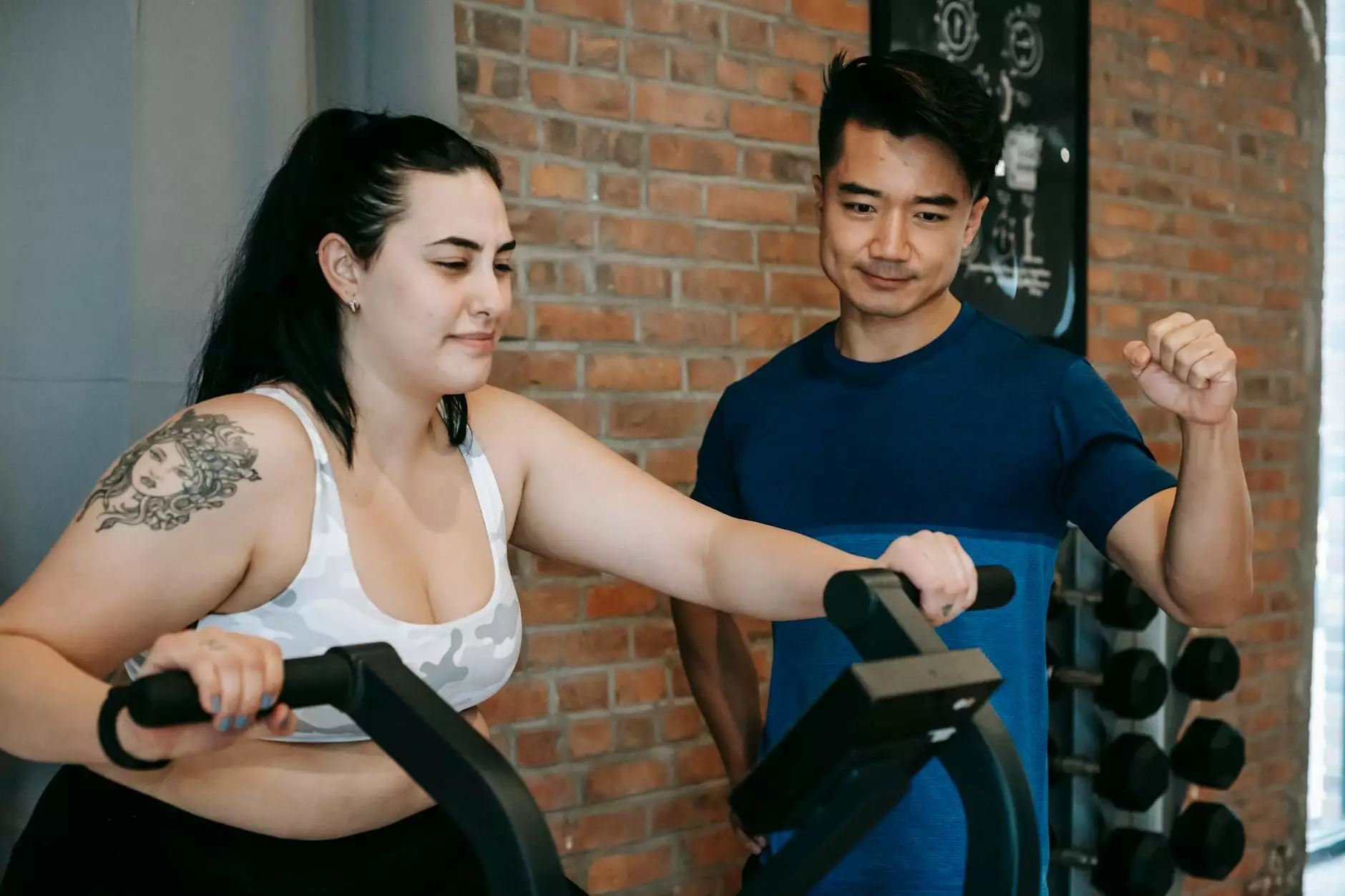 About Sarah Hanks
If you're searching for a kickboxing fitness instructor in Minneapolis, you've come to the right place. Meet Sarah Hanks, an experienced and dedicated fitness professional who specializes in kickboxing and weight loss. At Minneapolis Weight Loss Doc, we understand the importance of finding the right trainer to guide and motivate you on your fitness journey. With Sarah's expertise and passion for helping clients achieve their goals, you can trust that you're in good hands.
Kickboxing for Weight Loss and Fitness
Kickboxing is a high-intensity workout that combines elements of martial arts, boxing, and cardiovascular exercises. It is an excellent choice for those looking to shed unwanted pounds, improve their overall fitness, and boost their confidence. With Sarah Hanks as your kickboxing fitness instructor, you will experience a fun and challenging workout that targets various muscle groups while providing a cardiovascular boost.
One of the key benefits of kickboxing is its ability to burn calories at a rapid pace. Through a series of punches, kicks, and other striking techniques, your body will be engaged in constant motion, leading to increased calorie expenditure. This, combined with the incorporation of strength and conditioning exercises, makes kickboxing a highly effective form of exercise for weight loss and overall fitness improvement.
The Benefits of Training with Sarah Hanks
When you choose to train with Sarah Hanks, you can expect a personalized and results-driven approach. Sarah believes in tailoring her training programs to meet the unique needs and goals of each client. Whether you're a beginner looking to kickstart your fitness journey or an experienced athlete seeking to break through plateaus, Sarah will design a training regimen that suits your specific requirements.
With her extensive knowledge of kickboxing techniques, Sarah will teach you proper form and technique to maximize your workout and minimize the risk of injury. She understands the importance of gradually progressing the intensity of your training sessions, ensuring that you're constantly challenged and making progress towards your goals.
What Sets Sarah Apart
Sarah Hanks isn't just another kickboxing fitness instructor. She is a passionate advocate for her clients' success and well-being. With Minneapolis Weight Loss Doc, you can expect an inclusive and supportive environment that encourages you to push your limits and surpass your expectations.
In addition to her expertise in kickboxing, Sarah is well-versed in nutrition, offering valuable guidance on proper diet and fueling your body for optimal performance. She understands that achieving weight loss and fitness goals is not just about exercise, but also about making sustainable lifestyle changes.
Get Started Today
If you're ready to take your fitness journey to the next level, contact Sarah Hanks at Minneapolis Weight Loss Doc. With her unrivaled expertise in kickboxing and weight loss, she can help you achieve the results you desire. Don't wait any longer - start your transformation today!
Remember, choosing the right kickboxing fitness instructor is crucial to your success. Sarah Hanks has the knowledge, experience, and passion to guide you towards your fitness goals. Experience the benefits of kickboxing and join Sarah on your fitness journey today!