Karina Wiatros, Kickboxing Fitness Instructor in Minneapolis
Oct 21, 2022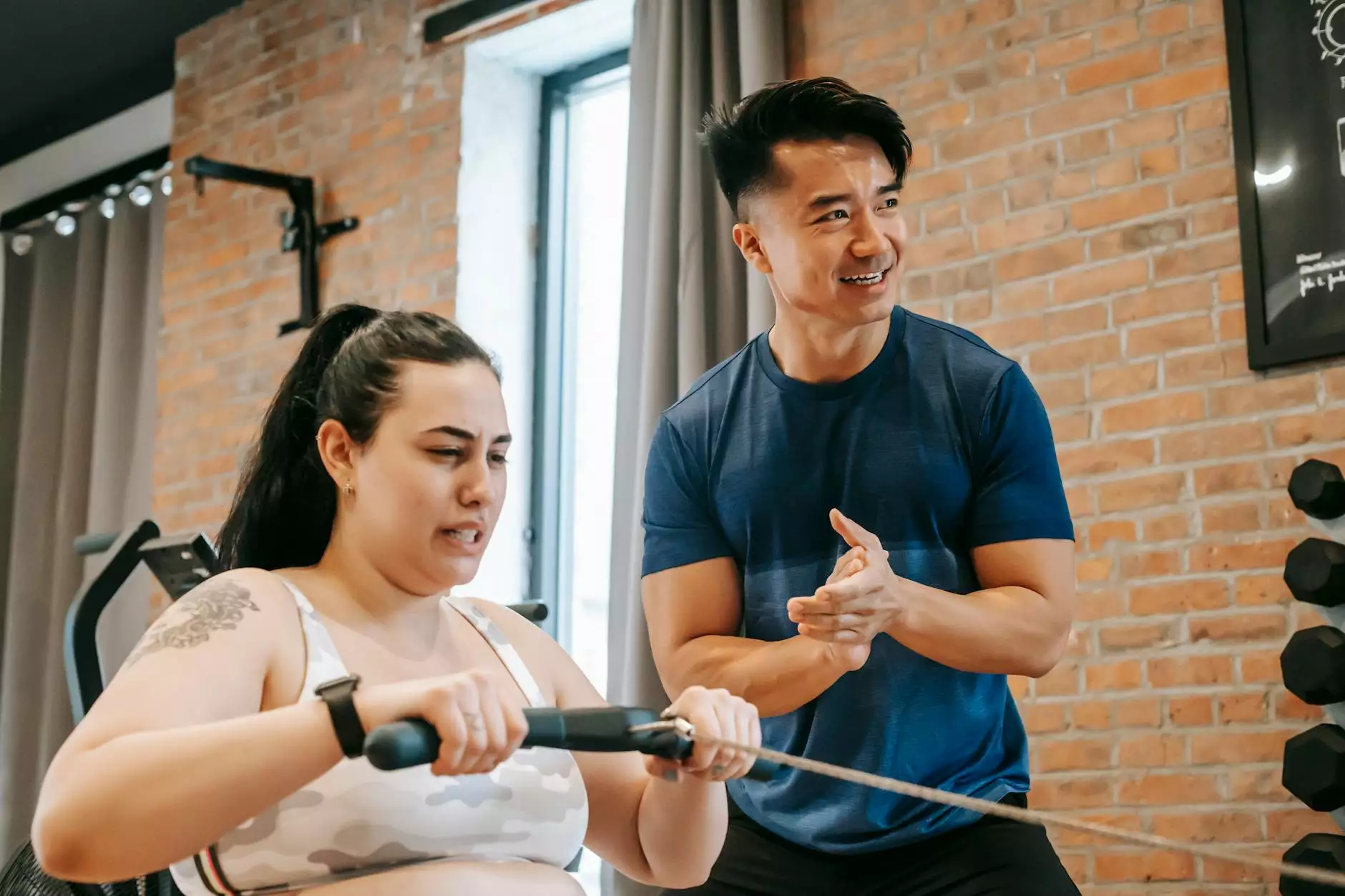 If you're looking for a kickboxing fitness instructor in Minneapolis, you've come to the right place! At Minneapolis Weight Loss Doc, we believe that fitness should be enjoyable, effective, and tailored to your individual needs. That's why we are proud to introduce you to our skilled and passionate kickboxing instructor, Karina Wiatros.
Experience and Expertise
Karina Wiatros brings years of experience and expertise to the table. As a certified kickboxing instructor, she possesses in-depth knowledge of various kickboxing techniques, ensuring that each workout session is engaging, challenging, and most importantly, safe.
But Karina's expertise doesn't stop there. She is also well-versed in nutrition and weight loss strategies, allowing her to provide holistic guidance to individuals looking to achieve their fitness goals. Whether you're a beginner or an experienced fitness enthusiast, Karina can tailor her instruction to accommodate your specific needs and skill level.
Fun and Engaging Workouts
At Minneapolis Weight Loss Doc, we believe that fitness should be fun! Karina's kickboxing classes are designed to be not only physically challenging but also entertaining and engaging. From high-energy music to dynamic routines, every class is a unique experience that will leave you feeling motivated and empowered.
Benefits of Kickboxing
Kickboxing offers a myriad of benefits for your overall well-being. Not only does it provide a fantastic cardiovascular workout, but it also helps to build strength, improve coordination, and increase flexibility. Additionally, kickboxing is an excellent stress-reliever, allowing you to release any tension or frustrations while getting fit.
Individualized Approach
Karina understands that every individual is unique, with different fitness levels, goals, and preferences. That's why she takes an individualized approach to her kickboxing classes. Whether you're aiming to lose weight, tone your body, or simply want to try something new and exciting, Karina will customize your workout program to align with your specific needs.
Join Karina Wiatros Today!
Don't miss out on the opportunity to become a part of Karina Wiatros' kickboxing fitness classes in Minneapolis. Experience the perfect blend of practical fitness instruction, enjoyable workouts, and dynamic atmosphere at Minneapolis Weight Loss Doc.
Reach out to us today to secure your spot in Karina's kickboxing classes. You can call our friendly staff at [phone number] or email us at [email address]. We can't wait to help you kick-start your fitness journey!
Why Choose Minneapolis Weight Loss Doc?
Expert kickboxing instruction from Karina Wiatros
Customized fitness programs tailored to your needs
Fun and engaging workouts
Comprehensive approach to weight loss and nutrition
Positive and supportive fitness community
Convenient location in Minneapolis
Flexible class schedules
Affordable pricing options
Don't Wait, Start Your Fitness Journey Today!
At Minneapolis Weight Loss Doc, we are dedicated to helping individuals like you achieve their health and wellness goals. With Karina Wiatros as your kickboxing fitness instructor, you'll not only get the results you desire but also have a blast along the way. Join our community today and experience the transformative power of kickboxing!