Celiac Disease - Then & Now
Mar 5, 2022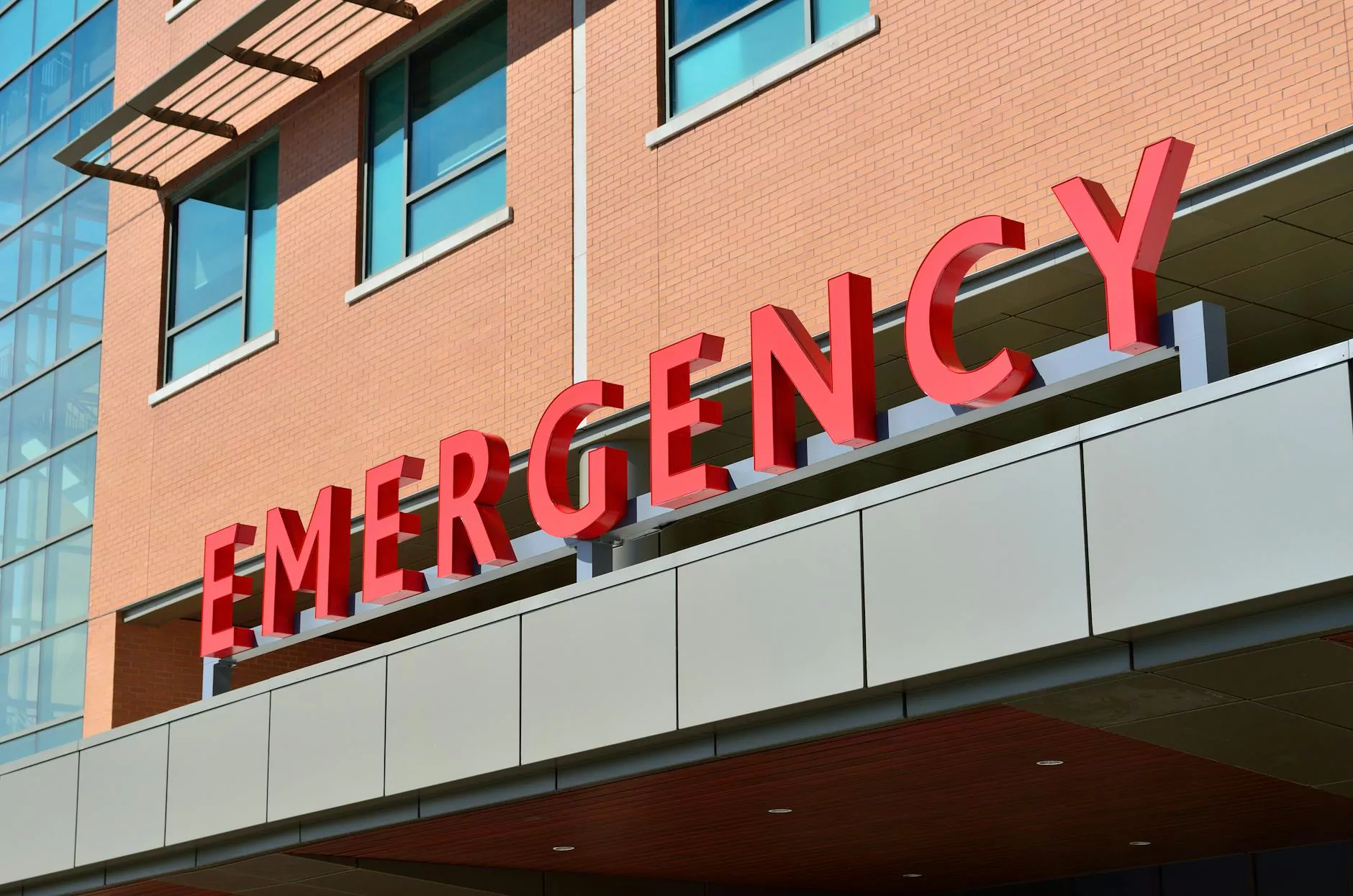 The Evolution of Understanding Celiac Disease
Celiac Disease is an autoimmune disorder triggered by the ingestion of gluten, a protein commonly found in wheat, barley, and rye. Over the years, understanding of this condition has significantly evolved, leading to better diagnosis, treatment, and management for individuals affected by Celiac Disease.
Impact and Prevalence of Celiac Disease
In the ever-advancing field of health and medicine, it is essential to address and shed light on the impact and prevalence of Celiac Disease. This chronic digestive disorder affects millions worldwide, causing a range of symptoms and potential complications if left undiagnosed or untreated.
Symptoms of Celiac Disease
Individuals with Celiac Disease often experience a myriad of symptoms, which can vary in intensity and presentation. Some common symptoms include:
Abdominal pain and bloating
Diarrhea or constipation
Unexplained weight loss
Nutritional deficiencies
Fatigue and weakness
Irritability and mood changes
Joint pain and muscle cramps
Delayed growth and development (in children)
Diagnosis and Testing Methods
Accurate diagnosis of Celiac Disease is crucial to initiating appropriate treatment and avoiding potential complications. Medical professionals employ various testing methods, including:
Blood tests to measure certain antibodies
Intestinal biopsy to assess damage to the small intestine
Genetic testing to identify specific genes associated with Celiac Disease
Treatment and Management of Celiac Disease
Although Celiac Disease has no cure, it can be effectively managed through lifestyle changes and adherence to a strict gluten-free diet. The primary treatment goal is to promote intestinal healing, alleviate symptoms, and prevent complications.
Gluten-Free Diet
A gluten-free diet is the cornerstone of Celiac Disease management. This involves eliminating all sources of gluten, including wheat, barley, and rye, from daily consumption. Individuals with Celiac Disease must be vigilant in reading food labels and educating themselves about hidden sources of gluten.
Support and Education
Minneapolis Weight Loss Doc recognizes the importance of providing ongoing support and education to individuals living with Celiac Disease. Our team of experts is dedicated to helping you navigate the challenges of a gluten-free lifestyle, offering resources, and providing personalized guidance.
Medical Follow-Up
Regular medical follow-up is essential for individuals with Celiac Disease. Monitoring nutrient levels, assessing intestinal healing, and addressing any associated conditions or complications are crucial elements of long-term care.
Lifestyle Changes and Coping Strategies
Celiac Disease necessitates various lifestyle changes to effectively manage the condition and maintain overall well-being. The following strategies may prove helpful:
Meal Planning and Preparation
Creating and following a well-balanced, gluten-free meal plan is key to managing Celiac Disease. Learning to cook nutritious and delicious gluten-free dishes can significantly enhance the quality of life for individuals with this condition.
Exploring Gluten-Free Alternatives
Fortunately, there is now a wide range of gluten-free alternatives available in the market. Minneapolis Weight Loss Doc understands the importance of exploring and incorporating these alternatives into your diet while ensuring you receive the necessary nutrients.
Emotional and Psychological Well-being
Living with a chronic condition like Celiac Disease can take a toll on one's emotional and psychological well-being. It is crucial to seek support from professionals, peers, and support groups to cope with the challenges and maintain a positive mindset.
Minneapolis Weight Loss Doc: Your Partner in Celiac Disease Management
At Minneapolis Weight Loss Doc, we are committed to providing comprehensive care and support for individuals with Celiac Disease. Our team of experienced professionals understands the intricacies of navigating the gluten-free lifestyle, and we are here to help you lead a fulfilling life while effectively managing your condition.
Contact Minneapolis Weight Loss Doc today to schedule a consultation or learn more about our services and how we can assist you in managing Celiac Disease.
Disclaimer: The content provided here is for informational purposes only and should not be considered a substitute for professional medical advice, diagnosis, or treatment. Always seek the advice of your physician or qualified healthcare provider with any questions you may have regarding Celiac Disease or any other medical condition.