Muscle Recovery and the Importance of Hydration
Apr 16, 2019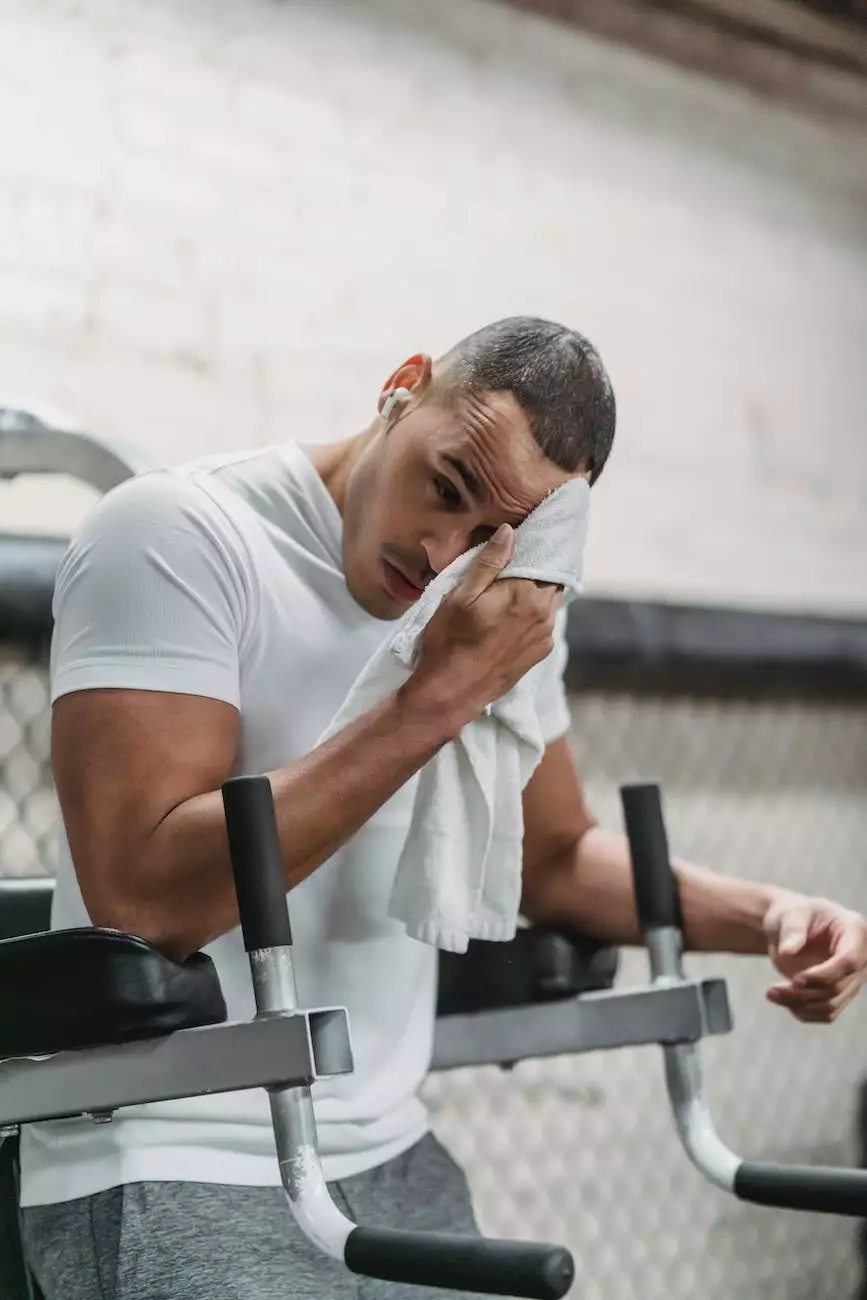 Understanding Muscle Recovery
In the world of health and fitness, proper muscle recovery plays a vital role in achieving optimal performance and preventing injuries. Whether you are an athlete, fitness enthusiast, or simply someone looking to improve their overall well-being, understanding the importance of muscle recovery is essential.
Muscle recovery refers to the process in which your muscles heal and repair themselves, which occurs after intense physical activity or exercise. It is during this recovery phase that your muscles adapt to the stress they were subjected to, allowing them to grow stronger and more efficient over time.
The Role of Hydration in Muscle Recovery
One often overlooked aspect of muscle recovery is the importance of hydration. Staying properly hydrated is crucial for optimal physical and cognitive performance. When it comes to muscle recovery, hydration plays a significant role in several ways.
1. Fluid Balance
Maintaining proper fluid balance is essential for muscle recovery. When you exercise, you lose fluids through sweat, which can lead to dehydration if not replenished. Dehydration can negatively impact your body's ability to recover, as it impairs blood flow and nutrient delivery to your muscles. By staying hydrated throughout your workout and replenishing fluids afterwards, you support your body's natural recovery processes.
2. Nutrient Transport
Hydration plays a critical role in transporting nutrients to your muscles. Adequate water intake helps deliver essential nutrients, such as electrolytes and amino acids, to aid in muscle repair and growth. Without proper hydration, these nutrients may not be efficiently transported, hindering the recovery process.
3. Waste Removal
During intense exercise, your muscles produce waste products, such as lactic acid. Hydration facilitates the removal of these waste products, allowing for faster recovery. Without adequate hydration, the buildup of waste products can lead to muscle soreness and fatigue.
Tips for Optimal Muscle Recovery and Hydration
1. Drink Plenty of Water
Start by ensuring you drink enough water throughout the day, both during and outside of your workouts. Aim for at least eight glasses of water per day, and increase your intake during periods of intense physical activity.
2. Hydrate Before, During, and After Exercise
To support muscle recovery, make sure to hydrate before, during, and after your workouts. Drink water or sports drinks that contain electrolytes to replenish the fluids and nutrients lost during exercise.
3. Incorporate Hydrating Foods
In addition to drinking water, you can also incorporate hydrating foods into your diet. Foods with high water content, such as watermelon, cucumbers, and oranges, provide additional hydration and valuable nutrients.
4. Listen to Your Body
Pay attention to your body's signals and adjust your hydration levels accordingly. If you feel thirsty or notice changes in urine color, it may indicate that you need to increase your fluid intake.
5. Get Sufficient Rest
Rest and recovery are just as important as hydration. Allow your muscles ample time to recover between workouts to ensure optimal performance and prevent overuse injuries.
6. Seek Professional Guidance
For personalized advice and guidance on muscle recovery and hydration, consult a trusted healthcare professional or fitness expert. Minneapolis Weight Loss Doc specializes in providing expert advice in the health category and can offer tailored recommendations based on your individual needs.
Conclusion
In conclusion, muscle recovery is a crucial aspect of maintaining overall health and achieving fitness goals. Hydration plays a significant role in supporting muscle recovery by maintaining fluid balance, facilitating nutrient transport, and promoting waste removal. By following the tips outlined above and seeking professional guidance, you can optimize your muscle recovery and enhance your overall well-being. Remember, proper hydration is not just a choice but a necessity for your body's optimal performance!