Maurice Scott, Kickboxing Fitness Instructor in Minneapolis
Jul 24, 2021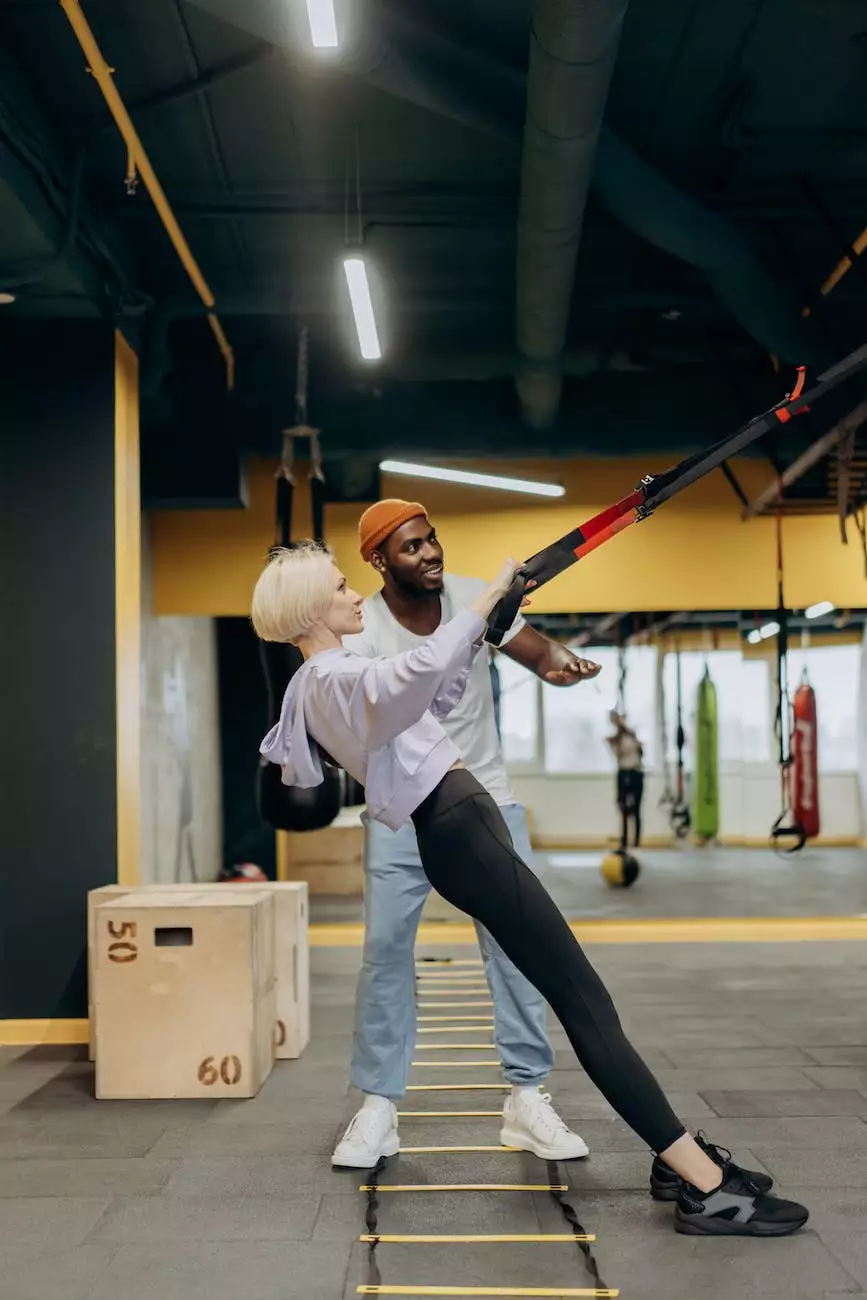 Welcome to the page of Maurice Scott, an esteemed kickboxing fitness instructor at Minneapolis Weight Loss Doc. If you're looking for a highly skilled and experienced kickboxing instructor who can help you achieve your fitness goals, you've come to the right place!
Meet Maurice Scott
Maurice Scott is a dedicated kickboxing fitness instructor with a passion for helping individuals transform their lives through exercise and healthy living. With years of experience in the fitness industry, Maurice has developed a unique approach to kickboxing that combines high-intensity workouts with expert guidance and motivation.
At Minneapolis Weight Loss Doc, Maurice understands that every individual has different needs and fitness goals. Whether you're a beginner or an experienced athlete, Maurice will tailor his training sessions to meet your specific requirements and help you reach new heights in your fitness journey.
The Benefits of Kickboxing
Kickboxing is a dynamic and empowering form of exercise that offers a wide range of benefits for both your physical and mental well-being. When you participate in kickboxing classes with Maurice Scott, you can expect to experience:
Weight loss and fat burning
Improved cardiovascular health
Increased muscle strength and tone
Enhanced flexibility and agility
Stress relief and improved mental clarity
Boosted self-confidence and self-esteem
Improved coordination and balance
Maurice believes that kickboxing is more than just a workout; it's a transformative experience that can positively impact all aspects of your life. Through his expert training and guidance, he aims to empower his clients to not only achieve their fitness goals but also to develop long-term healthy habits that contribute to overall well-being.
Customized Training Programs
When you choose to work with Maurice Scott, you can expect a personalized and results-oriented training program designed specifically for you. Maurice will assess your current fitness level, discuss your goals, and create a comprehensive plan tailored to your needs.
Each kickboxing session with Maurice incorporates a variety of techniques, including punches, kicks, and footwork, to provide a well-rounded and challenging workout. He will push you to your limits while ensuring proper form and technique to prevent injuries.
Furthermore, Maurice understands that motivation and accountability are key to success on the fitness journey. He will provide the encouragement and support you need to stay committed and achieve your desired results.
Why Choose Maurice Scott?
There are several reasons why Maurice Scott stands out as a kickboxing fitness instructor in Minneapolis:
Experience: With years of experience in the fitness industry, Maurice has honed his skills and expertise to deliver exceptional training sessions.
Passion: Maurice is deeply passionate about kickboxing and truly believes in its transformative power.
Individualized Approach: Maurice understands that each individual is unique, and he tailors his training programs to meet the specific needs and goals of his clients.
Motivation and Support: Maurice goes above and beyond to provide the motivation and support necessary for his clients to push past their limits and achieve great results.
Results-Oriented: Maurice is dedicated to helping his clients achieve measurable and long-lasting results through his customized training programs.
Get Started Today!
Don't wait any longer to start your kickboxing journey with Maurice Scott at Minneapolis Weight Loss Doc. Contact us today to schedule your first training session and take the first step towards a healthier, fitter, and happier you!