Jade Reno, Kickboxing Fitness Instructor in Minneapolis
Nov 18, 2022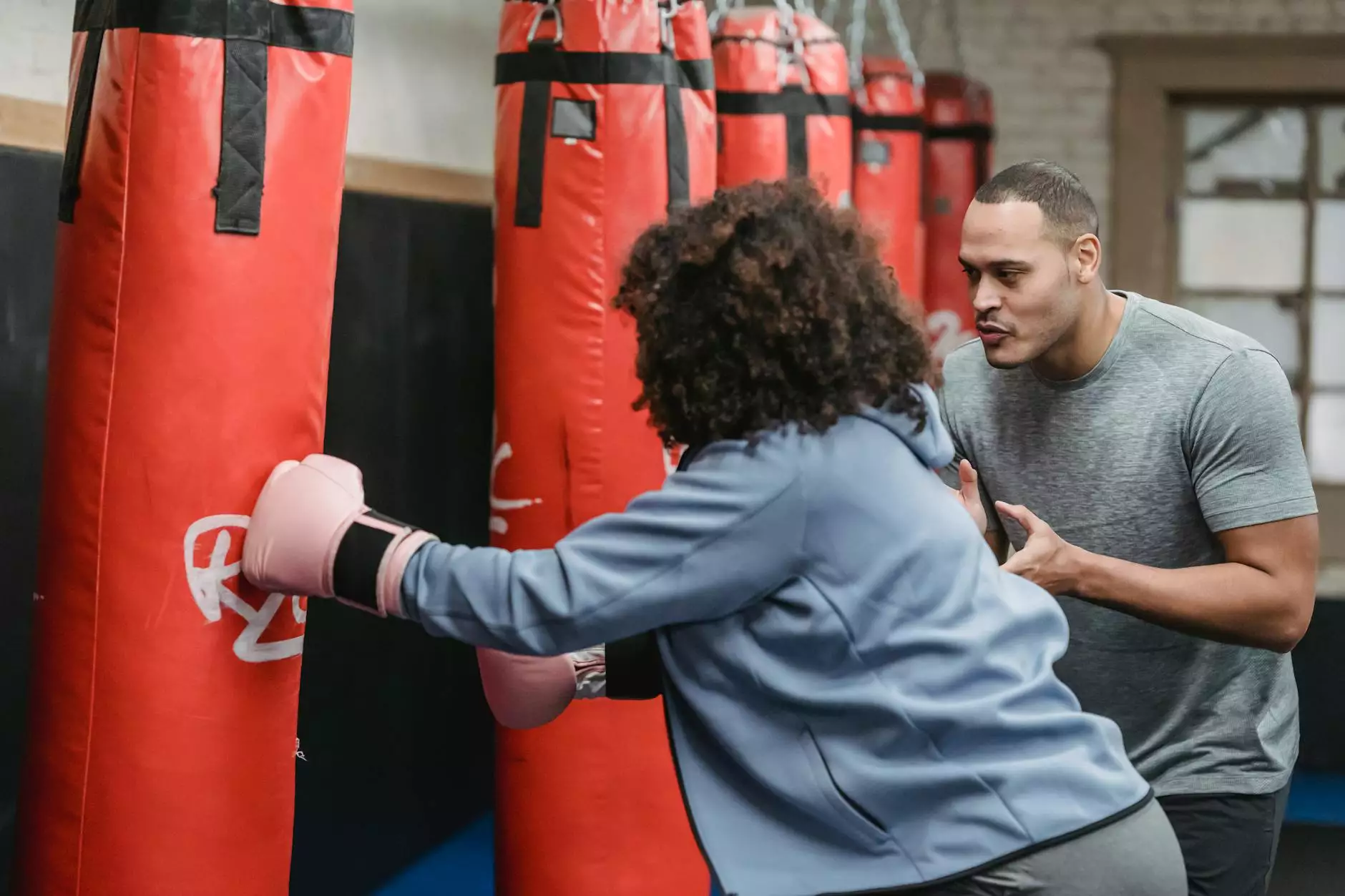 About Jade Reno
Jade Reno is a dedicated and passionate kickboxing fitness instructor based in Minneapolis. With years of experience in the field, Jade has helped numerous individuals achieve their fitness goals and transform their lives. As an expert in kickboxing, Jade combines high-intensity workouts with dynamic movements, providing an exhilarating and effective fitness experience.
Why Choose Jade Reno?
When it comes to finding the best kickboxing fitness instructor in Minneapolis, Jade Reno stands out from the rest. Here are some compelling reasons why you should choose Jade:
1. Expertise and Experience
Jade Reno brings a wealth of expertise and experience to every training session. With a strong background in kickboxing and a deep understanding of physical fitness, Jade ensures that each workout is tailored to your individual needs and goals. Whether you're a beginner or an advanced fitness enthusiast, Jade has the knowledge and skills to help you succeed.
2. Personalized Training Programs
Unlike generic fitness programs, Jade Reno offers personalized training programs that are designed specifically for you. By assessing your fitness level, strengths, and weaknesses, Jade creates a customized plan that maximizes results and minimizes the risk of injury. With Jade's guidance, you'll embark on a fitness journey that is challenging, rewarding, and tailored to your unique capabilities.
3. Motivation and Support
Jade understands that staying motivated and committed to your fitness goals can be challenging. That's why she provides unwavering support and motivation throughout your journey. Whether you need a push during a tough workout or encouragement to adopt a healthier lifestyle, Jade is there for you every step of the way. Her positive attitude and dedication will inspire you to reach new levels of fitness.
4. A Fun and Energetic Environment
Working out with Jade Reno is not just about achieving results, but also about having fun. Jade creates a vibrant and energetic environment where you can enjoy every workout session. Kickboxing, combined with Jade's infectious enthusiasm, makes for an exciting and enjoyable fitness experience. Say goodbye to boring workout routines and embrace the thrill of kickboxing with Jade Reno.
Kickboxing Fitness Services Offered
Jade Reno offers a wide range of kickboxing fitness services to suit your needs and preferences. Whether you're looking to shed pounds, tone your body, or improve your overall fitness level, Jade has the perfect program for you.
1. One-on-One Training
Experience personalized attention and guidance with one-on-one kickboxing training sessions. Jade Reno will work closely with you, pushing you to your limits and helping you achieve optimal results.
2. Group Classes
Join a dynamic and motivating group class led by Jade Reno. Sweat it out alongside like-minded individuals, as you challenge yourself and build lasting friendships in a supportive environment.
3. Cardio Kickboxing
If you're looking to improve your cardiovascular health while learning self-defense techniques, Jade's cardio kickboxing sessions are perfect for you. Burn calories, boost your endurance, and release stress through this high-energy workout.
4. Strength and Conditioning
Enhance your strength, endurance, and overall physical performance with Jade's strength and conditioning programs. Develop functional strength and improve athletic performance through a combination of kickboxing drills and strength training exercises.
Book a Session with Jade Reno Today
If you're ready to take your fitness journey to the next level, don't wait any longer. Book a session with Jade Reno, the top kickboxing fitness instructor in Minneapolis, and start transforming your body and mind. Experience the unparalleled expertise, personalized training programs, and unwavering support that Jade offers. Get fit, lose weight, and improve your overall health with the guidance of an exceptional trainer. Contact Minneapolis Weight Loss Doc today to schedule your first session!