Our Program - Achieve Your Weight Loss Goals with Minneapolis Weight Loss Doc
Jun 29, 2021
Mental Health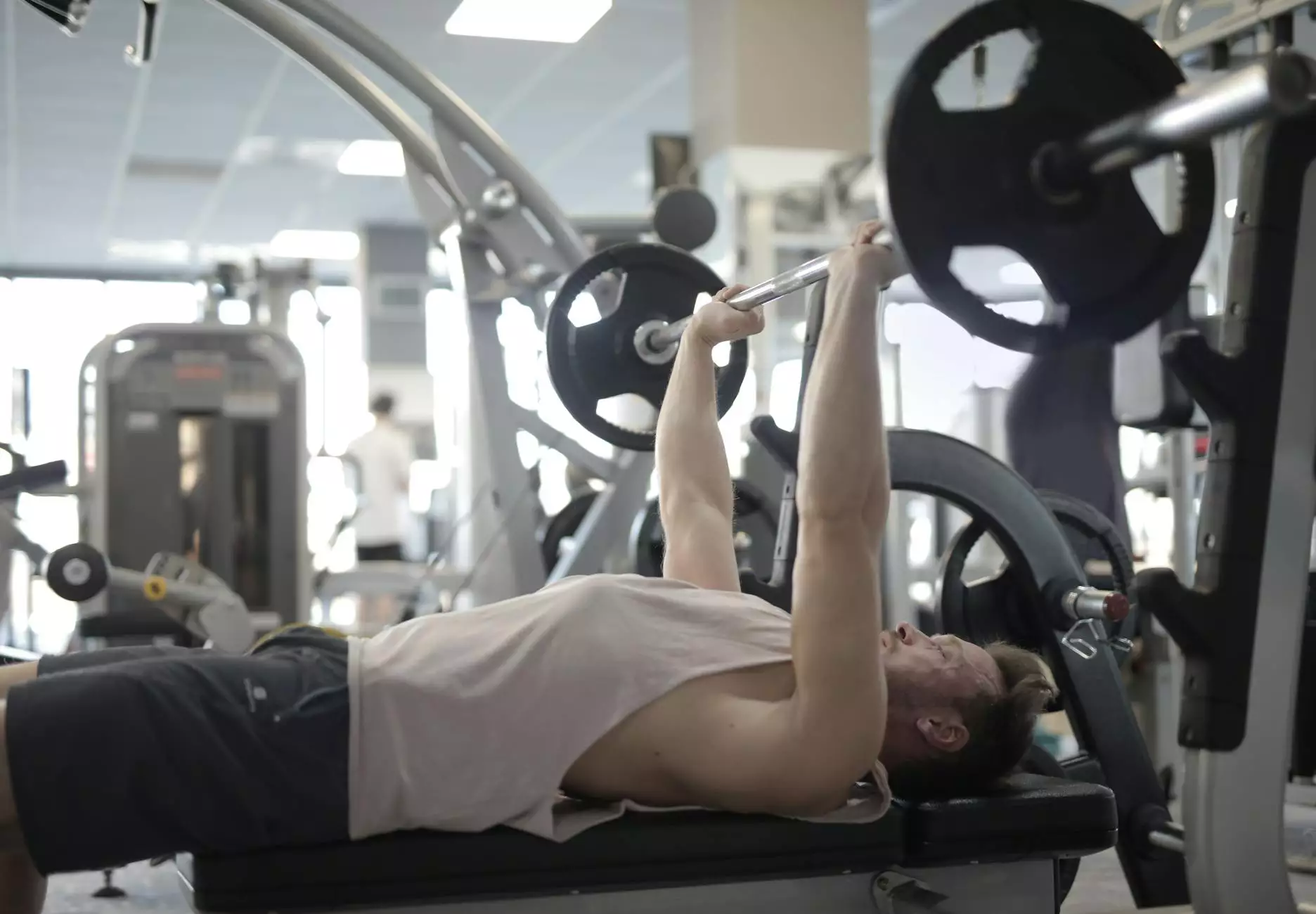 Introduction
Welcome to Minneapolis Weight Loss Doc, where we are dedicated to helping you achieve your weight loss goals through our comprehensive program. We understand that weight loss can be a challenging journey, and that's why our team of experienced professionals is here to guide and support you every step of the way.
Why Choose Minneapolis Weight Loss Doc?
When it comes to weight loss, there are countless options available, but our program stands out from the rest. Here are some reasons why you should choose Minneapolis Weight Loss Doc:
1. Personalized Approach
We believe that each person is unique and requires an individualized approach to weight loss. Our program is tailored to meet your specific needs, considering factors such as your body type, metabolism, health condition, and lifestyle. This personalized approach ensures that you see the best results.
2. Expert Team
Our team of experts consists of highly qualified and experienced professionals in the field of weight loss. From doctors and nutritionists to fitness trainers and behavioral therapists, our experts work together to provide you with comprehensive guidance and support throughout your weight loss journey.
3. Comprehensive Evaluation
Before starting our program, we conduct a thorough evaluation to understand your current health condition, lifestyle, and weight loss goals. This evaluation includes medical assessments, body composition analysis, and consultations with our team. This comprehensive evaluation helps us create a personalized plan that suits your needs.
4. Customized Meal Plans
Nutrition plays a crucial role in weight loss, and we believe in providing you with a balanced and nutritious meal plan. Our team of nutritionists will create customized meal plans that are not only delicious but also promote healthy weight loss. We focus on incorporating a variety of whole foods, ensuring that you receive all the essential nutrients your body needs.
5. Fitness Guidance
Exercise is an essential component of any successful weight loss journey. Our fitness trainers will develop a personalized exercise plan based on your fitness level, preferences, and goals. Whether you prefer cardio workouts, strength training, or group fitness classes, our experts will guide and motivate you to get moving and achieve optimal results.
6. Behavioral Support
Weight loss is not just about diet and exercise; it also involves addressing the underlying behavioral patterns and habits that contribute to weight gain. Our behavioral therapists provide valuable support and tools to help you make positive changes in your lifestyle, develop healthy habits, and overcome any emotional or psychological barriers that may hinder your progress.
The Program In Action
1. Initial Consultation
When you join the Minneapolis Weight Loss Doc program, your journey starts with an initial consultation. During this consultation, we gather information about your medical history, current lifestyle habits, and weight loss goals. This helps us create a tailored program that is designed to maximize your chances of success.
2. Medical Assessment
We believe in taking a holistic approach to weight loss, which is why we conduct a thorough medical assessment. Our medical professionals will evaluate your overall health, including factors such as hormonal imbalances, thyroid function, and any underlying medical conditions that may affect your weight. This assessment ensures that we address any potential roadblocks to your weight loss journey.
3. Body Composition Analysis
Understanding your body composition is crucial for effective weight loss. Through advanced technology, we analyze your body fat percentage, muscle mass, water retention, and other key measurements. This helps us track your progress accurately and make necessary adjustments to your program if needed.
4. Customized Meal Plans
Based on your nutritional needs, our team of experienced nutritionists will create customized meal plans that suit your preferences and dietary requirements. These meal plans focus on incorporating whole, nutrient-dense foods while ensuring a calorie deficit for weight loss. You will also receive guidance on portion control and healthy eating habits.
5. Fitness Training
Our fitness trainers will develop a personalized exercise plan based on your fitness level and goals. This plan may include a combination of cardiovascular exercises, strength training, and flexibility exercises, all tailored to help you burn calories, build muscle, and improve overall fitness. Regular check-ins and guidance from our trainers will keep you motivated and accountable.
6. Behavioral Counseling
Our behavioral therapists will provide ongoing support and counseling to help you address emotional or psychological factors that may impact your weight loss journey. Through various techniques and strategies, they will help you develop a positive mindset, overcome emotional eating, and adopt healthy behaviors that support long-term weight management.
7. Regular Monitoring and Adjustments
Your progress is important to us, which is why we provide regular monitoring and make necessary adjustments to your program. Our team will track your weight, body measurements, and overall health markers to ensure that you are on the right track. If any modifications are needed, we will make them to optimize your results.
8. Ongoing Support
We believe in providing ongoing support to help you maintain your weight loss success. Even after reaching your goals, our team will be there to guide you through the maintenance phase, offering support and strategies to ensure that you maintain a healthy lifestyle in the long run.
Conclusion
At Minneapolis Weight Loss Doc, we are committed to helping you achieve sustainable weight loss and transform your life. With our comprehensive program, personalized approach, expert team, and ongoing support, we are confident that you will achieve your weight loss goals. Don't wait any longer - take the first step towards a healthier and happier you by joining our program today!