Meet Dr. Michael Komro D.C.
Jul 19, 2018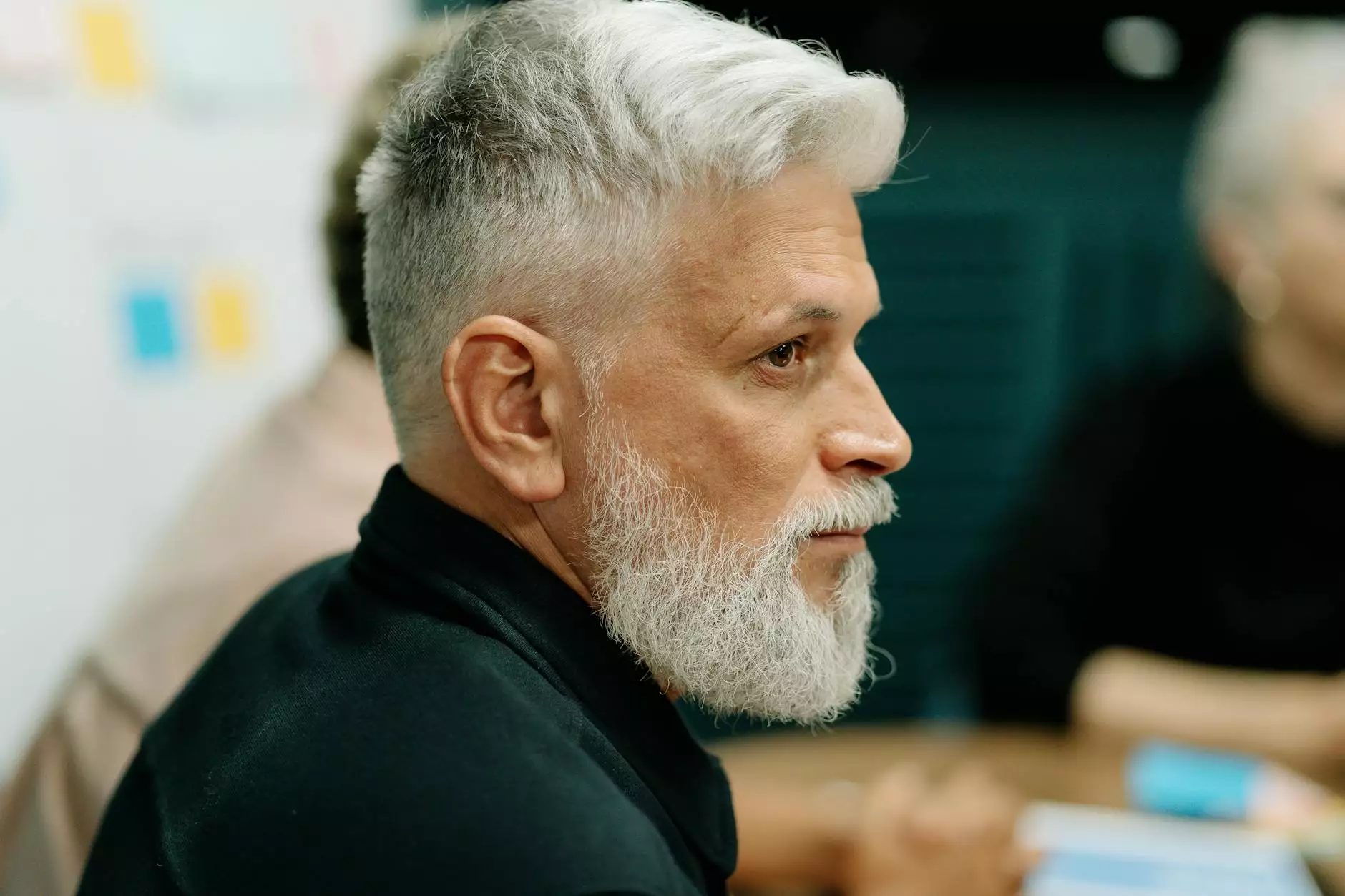 Welcome to the page dedicated to Dr. Michael Komro D.C., a renowned expert in weight loss at Minneapolis Weight Loss Doc. With his extensive experience and expertise in the field, Dr. Komro is dedicated to helping individuals achieve their weight loss goals in a safe and sustainable manner.
Background and Expertise
Dr. Michael Komro is a licensed chiropractor specializing in weight loss and overall wellness. He holds a Doctor of Chiropractic (D.C.) degree, which enables him to provide comprehensive care to his patients. Dr. Komro's passion for helping individuals improve their health and well-being has guided his practice for many years.
With his deep understanding of the human body and how it functions, Dr. Komro has developed a unique approach to weight loss that considers the individual's specific needs and circumstances. He believes that weight loss is not a one-size-fits-all solution, and therefore tailors his treatment plans to ensure optimal results for each patient.
Comprehensive and Personalized Approach
At Minneapolis Weight Loss Doc, Dr. Komro recognizes that weight loss is a complex process influenced by various factors, including lifestyle, genetics, and medical history. Therefore, he takes a comprehensive approach that goes beyond simply promoting diet and exercise.
During an initial consultation, Dr. Komro thoroughly evaluates the patient's medical history, lifestyle habits, and weight loss goals. He understands that every individual is unique, and therefore, the treatment plan should address their specific needs. This personalized approach sets Dr. Komro apart, ensuring that patients receive the most effective and suitable weight loss strategies.
Initial Assessment and Analysis
Dr. Komro begins the weight loss journey by conducting a detailed assessment of the patient's overall health. This includes reviewing any existing medical conditions, medications, and lifestyle habits. By gaining a comprehensive understanding of the patient's circumstances, Dr. Komro can tailor the treatment plan accordingly.
Furthermore, Dr. Komro utilizes advanced diagnostic tools and tests to evaluate the patient's body composition, metabolic rate, and other key factors. This in-depth analysis enables him to identify any underlying issues that may hinder weight loss progress.
Customized Treatment Plans
Based on the initial assessment, Dr. Komro designs personalized treatment plans that encompass various aspects of weight loss. These plans typically include a combination of dietary recommendations, exercise guidance, and lifestyle modifications.
Dr. Komro believes in emphasizing overall wellness and long-term success, rather than quick fixes. Therefore, his treatment plans focus on sustainable lifestyle changes rather than restrictive diets or temporary solutions.
Ongoing Support and Monitoring
Dr. Komro understands that weight loss can be challenging and requires ongoing support. As a compassionate healthcare professional, he provides continuous guidance and encouragement throughout the journey.
Regular check-ins and follow-up appointments allow Dr. Komro to monitor progress, make necessary adjustments, and address any concerns or challenges that may arise. By maintaining an open line of communication, he ensures that patients receive the support they need to stay motivated and achieve their weight loss goals.
Conclusion
Dr. Michael Komro D.C. is an esteemed expert in weight loss at Minneapolis Weight Loss Doc. With his comprehensive and personalized approach, he has helped numerous individuals achieve their weight loss goals and improve their overall health and well-being.
If you are seeking a dedicated and knowledgeable professional to guide you on your weight loss journey, Dr. Michael Komro D.C. is an excellent choice. Contact Minneapolis Weight Loss Doc today to schedule a consultation and start your transformative journey towards a healthier, happier you.