Minneapolis Weight Loss Doc: Esophageal Spasm Archives - Bhatti GI Clinics
Mar 12, 2019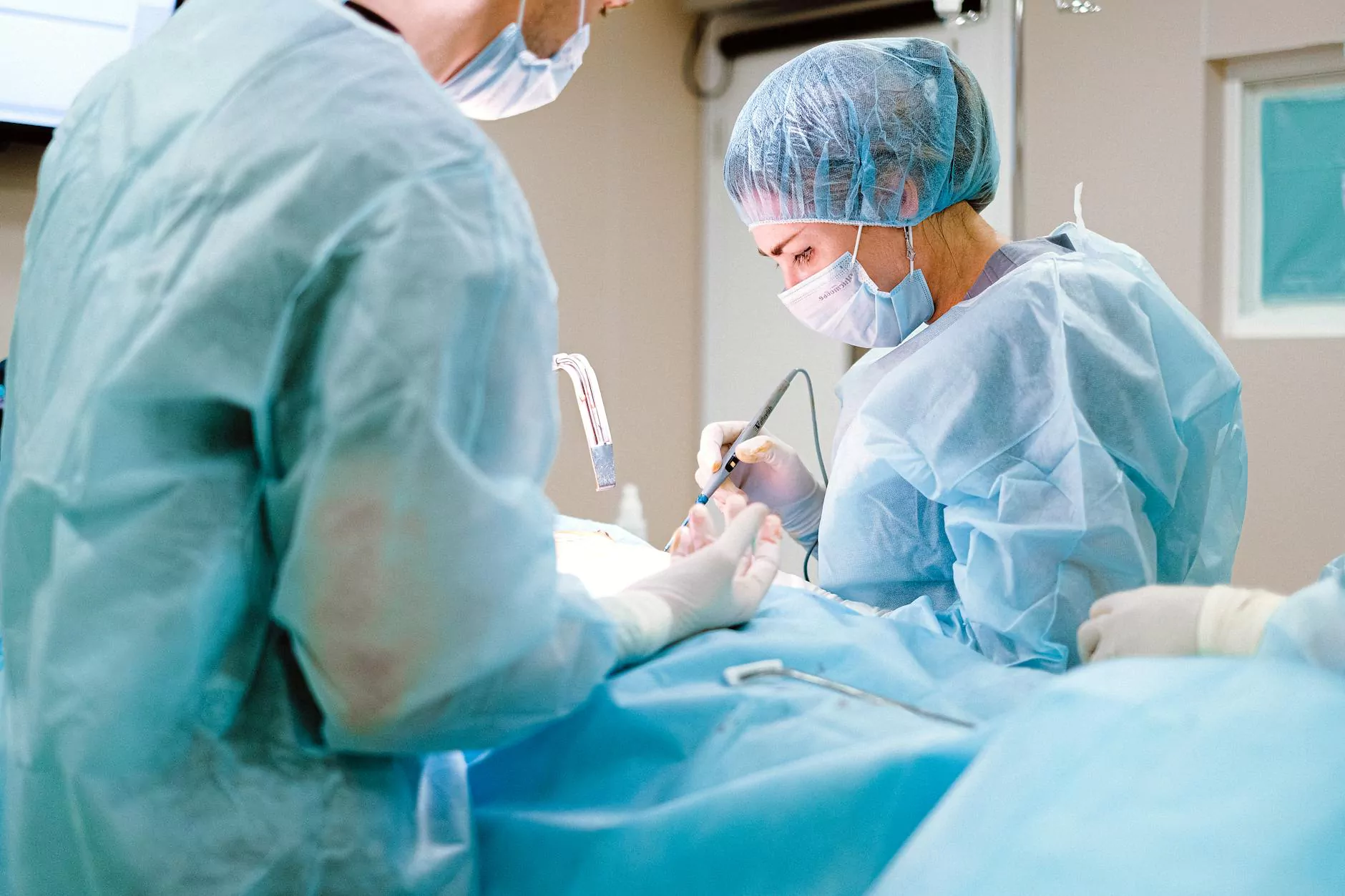 Understanding Esophageal Spasm - Causes, Symptoms, and Treatment
At Bhatti GI Clinics, we are dedicated to providing comprehensive care for individuals suffering from esophageal spasm, a condition that affects the smooth muscles of the esophagus. Our team of highly skilled specialists has years of experience in diagnosing and treating esophageal disorders, ensuring the best possible outcomes for patients.
Causes of Esophageal Spasm
Esophageal spasms can be triggered by various factors:
GERD (gastroesophageal reflux disease)
Anxiety and stress
Smoking
Certain medications
Damage to the esophagus
Symptoms of Esophageal Spasm
Common symptoms associated with esophageal spasm include:
Chest pain or discomfort
Dysphagia (difficulty swallowing)
Regurgitation
Heartburn
Feeling of a lump in the throat
Recurring hiccups
Treatments for Esophageal Spasm
Our team of experts at Bhatti GI Clinics offers a range of cutting-edge treatments to alleviate the symptoms of esophageal spasm:
1. Lifestyle Modifications
By making certain lifestyle changes, individuals can effectively manage esophageal spasm. These modifications may include:
Adopting a healthy diet
Avoiding trigger foods
Quitting smoking
Reducing stress levels through relaxation techniques
2. Medications
In some cases, medications may be prescribed to relieve symptoms associated with esophageal spasm. These can include:
Calcium channel blockers
Nitrates
Benzodiazepines
3. Botox Injections
Botox injections into the esophageal muscles can help relax them, offering relief from esophageal spasm symptoms.
4. Surgery
For severe cases of esophageal spasm that do not respond to other treatment options, surgical intervention may be necessary. Our skilled surgeons specialize in minimally invasive procedures, ensuring faster recovery times and minimal scarring.
Why Choose Bhatti GI Clinics?
There are several reasons why Bhatti GI Clinics stands out as a premier healthcare facility:
Expert Team: Our team of GI specialists has extensive experience in diagnosing and treating esophageal spasm.
State-of-the-Art Facilities: We utilize the latest technology and techniques to ensure accurate diagnosis and effective treatments.
Individualized Approach: We understand that each patient is unique, and we tailor our treatments to meet their specific needs.
Comprehensive Care: Our range of services extends beyond esophageal spasms, allowing us to provide holistic care for a wide range of gastrointestinal conditions.
Patient Satisfaction: We prioritize patient satisfaction, ensuring a comfortable and supportive environment throughout their treatment journey.
Contact Us for Comprehensive Esophageal Spasm Treatment
If you are experiencing symptoms of esophageal spasm, don't hesitate to reach out to the experts at Bhatti GI Clinics. Our dedicated team is here to provide you with the highest level of care and develop a personalized treatment plan to alleviate your symptoms. Contact us today to schedule a consultation and take the first step toward better digestive health.