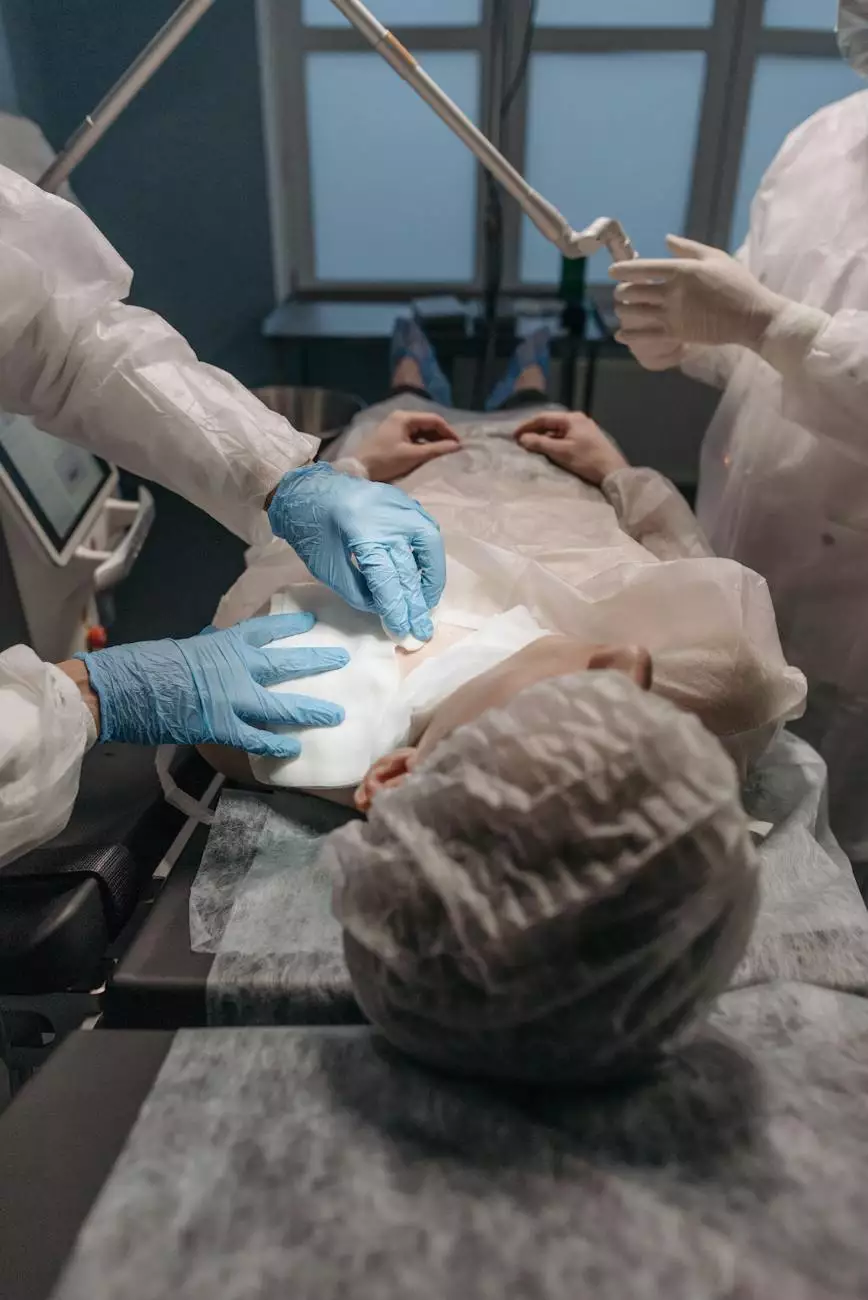 Minneapolis Weight Loss Doc: Your Trusted Health Partner
Welcome to Minneapolis Weight Loss Doc, your one-stop solution for achieving your weight loss goals and improving your overall health. We understand that maintaining a healthy weight can be challenging, but with our specialized health clinic, customized programs, and dedicated team, we are here to help you every step of the way.
Comprehensive Weight Loss Solutions
At Minneapolis Weight Loss Doc, we offer comprehensive weight loss solutions that are personalized to meet your unique needs. Our team of experts combines medical knowledge, nutritional expertise, and behavioral counseling to create holistic and effective programs that address the underlying factors contributing to weight gain.
Personalized Approach to Weight Loss
We believe that each individual is unique, and there is no one-size-fits-all approach to weight loss. That's why we begin with a thorough assessment of your current health, medical history, and lifestyle. Our experienced healthcare professionals will develop a customized plan tailored to your specific goals and challenges.
Medical Expertise and Advanced Technology
As a specialized health clinic, we have access to cutting-edge medical technology and evidence-based practices. Our medical professionals stay up-to-date with the latest advancements in weight loss research, ensuring that you receive the highest quality care and treatments.
Our Services
1. Nutritional Guidance
Achieving sustainable weight loss requires more than just following a crash diet. Our expert nutritionists will work closely with you to develop a realistic and balanced eating plan that fits your lifestyle and dietary preferences. By focusing on whole foods, portion control, and creating healthy habits, we help you achieve long-term success.
2. Fitness and Exercise Programs
Exercise is an essential component of any weight loss journey. Our skilled fitness trainers will design personalized exercise programs that are safe, effective, and enjoyable. Whether you prefer cardio, strength training, or a combination of both, we will guide you towards incorporating physical activity into your daily routine.
3. Behavioral Counseling
Addressing the psychological aspects of weight loss is crucial for long-term success. Our compassionate counselors specialize in behavioral therapy techniques that help you develop a positive mindset, overcome emotional eating patterns, and manage stress. By recognizing and modifying unhealthy behaviors, you will be better equipped to maintain a healthy weight.
4. Medical Interventions
In some cases, medical interventions may be necessary to kick-start your weight loss journey or manage certain health conditions. At Minneapolis Weight Loss Doc, we offer comprehensive medical interventions tailored to your specific needs. These may include prescription medications, specialized procedures, or surgical options.
Why Choose Minneapolis Weight Loss Doc?
Expert Team: Our team comprises experienced healthcare professionals, including doctors, nutritionists, fitness trainers, and counselors, all dedicated to your success.
Personalized Care: We understand that everyone's weight loss journey is unique. We provide individualized care and support that takes into account your specific goals, challenges, and preferences.
Evidence-Based Approach: Our weight loss solutions are backed by science and research. We stay updated with the latest advancements in the field to ensure you receive evidence-based care.
Long-Term Success: Our focus is not just on helping you shed pounds temporarily but on empowering you to maintain a healthy weight in the long run. We equip you with the knowledge, tools, and strategies needed for sustainable success.
Supportive Environment: We foster a welcoming and non-judgmental environment where you can feel comfortable discussing your concerns and receive compassionate support throughout your weight loss journey.
Convenient Location: Our clinic is conveniently located in Minneapolis, making it easily accessible for individuals residing in the area.
Contact Us Today
Are you ready to take charge of your health and achieve your weight loss goals? Contact Minneapolis Weight Loss Doc today to schedule an appointment. Let our specialized health clinic guide you towards a healthier, happier, and more confident you.
Note: This content is for informational purposes only and should not substitute professional medical advice. Please consult with a healthcare professional before starting any weight loss program.