Tuscan Tuna Salad
Sep 24, 2018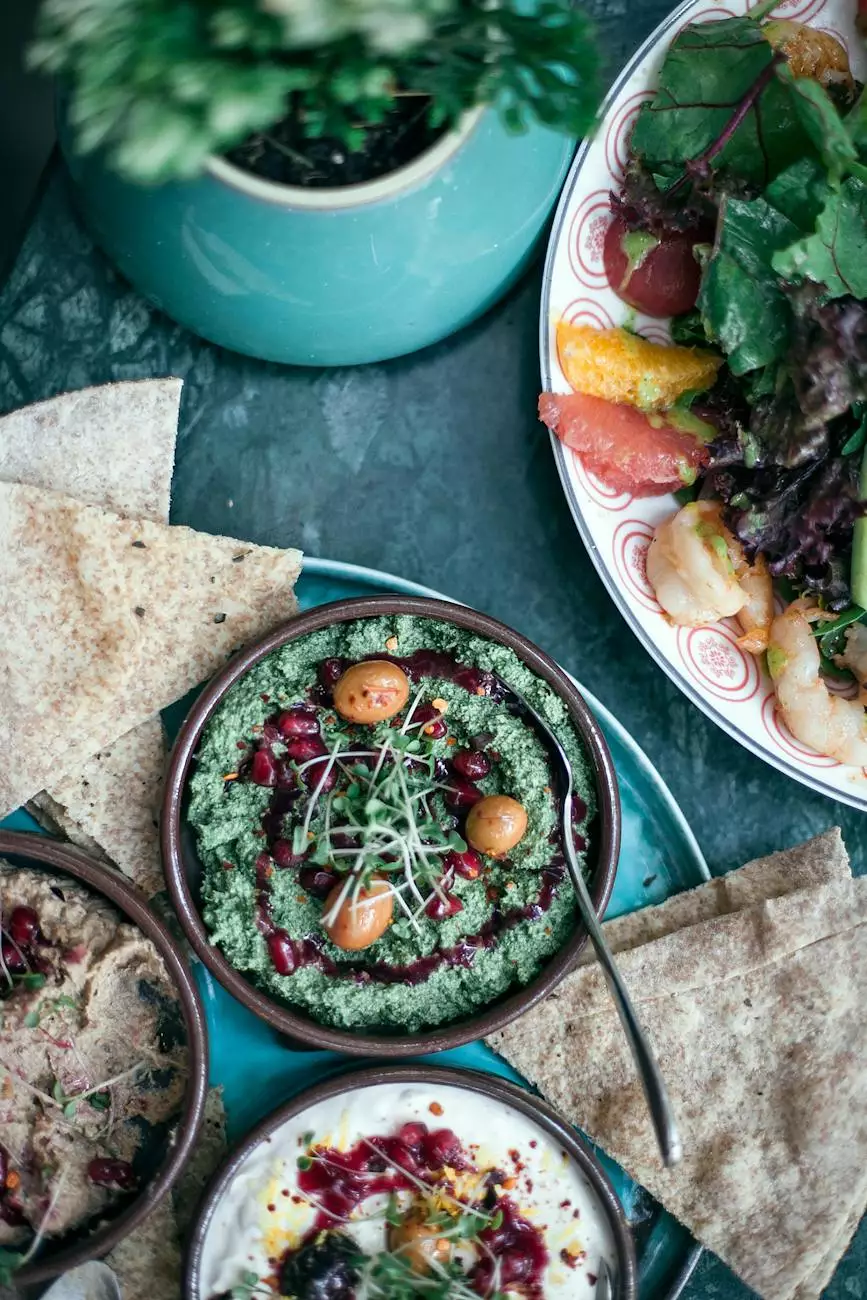 Discover a Tasty and Nutritious Option for Weight Loss
Welcome to Minneapolis Weight Loss Doc's Tuscan Tuna Salad recipe page! If you're on a journey to lose weight or simply looking for a healthy and delicious meal option, you've come to the right place. Our Tuscan Tuna Salad is not only packed with flavor, but also offers a range of nutrients that can support your weight loss goals.
Why Choose Tuscan Tuna Salad?
Our Tuscan Tuna Salad is a fantastic choice for those seeking a balanced and satisfying meal. Here are a few reasons why you should consider adding it to your menu:
Low in Calories: This salad is incredibly low in calories, making it perfect for those aiming to shed pounds. With a combination of fresh ingredients, it provides a satisfying meal without excessive calories.
Rich in Protein: Tuna is an excellent source of lean protein, which is essential for muscle growth and repair. Protein also helps to keep you feeling full and satisfied for longer.
Packed with Nutrients: Our Tuscan Tuna Salad includes a variety of colorful vegetables that are rich in vitamins, minerals, and antioxidants. These nutrients are essential for supporting overall health and well-being.
How to Prepare Tuscan Tuna Salad
Here's a simple step-by-step guide on how to prepare our delicious Tuscan Tuna Salad:
Ingredients:
1 can of tuna (in water, drained)
2 cups of mixed salad greens
1/2 cup of cherry tomatoes, halved
1/2 cup of cucumber, sliced
1/4 cup of red onion, thinly sliced
1/4 cup of black olives, sliced
1/4 cup of feta cheese, crumbled
2 tablespoons of extra virgin olive oil
1 tablespoon of lemon juice
1 clove of garlic, minced
Salt and pepper to taste
Instructions:
In a large bowl, combine the salad greens, cherry tomatoes, cucumber, red onion, black olives, and feta cheese.
In a separate small bowl, whisk together the extra virgin olive oil, lemon juice, minced garlic, salt, and pepper to create the dressing.
Drain the tuna and break it into small chunks. Add it to the salad mixture.
Pour the dressing over the salad and toss everything gently to combine.
Adjust the seasoning if needed.
Serve immediately and enjoy!
Experience the Delightful Combination of Flavors
Our Tuscan Tuna Salad brings together the freshness of salad greens, the irresistible taste of cherry tomatoes, and the tanginess of feta cheese. The combination of ingredients creates a delightful harmony of flavors that will satisfy your taste buds without compromising your weight loss goals.
This recipe not only provides you with a delicious meal option, but it also aligns with the health-conscious options recommended by Minneapolis Weight Loss Doc. By incorporating this salad into your diet, you'll be taking a step towards a healthier lifestyle.
A Perfect Addition to Your Weight Loss Journey
At Minneapolis Weight Loss Doc, we understand the importance of enjoying flavorful meals while on a weight loss journey. Our Tuscan Tuna Salad offers the perfect balance of taste and nutrition, making it an ideal choice for those seeking a fulfilling and satisfying meal that supports their weight loss goals.
So, what are you waiting for? Try our Tuscan Tuna Salad today and take a step towards a healthier you!