Switch This for That: Inflammatory Foods
Feb 26, 2020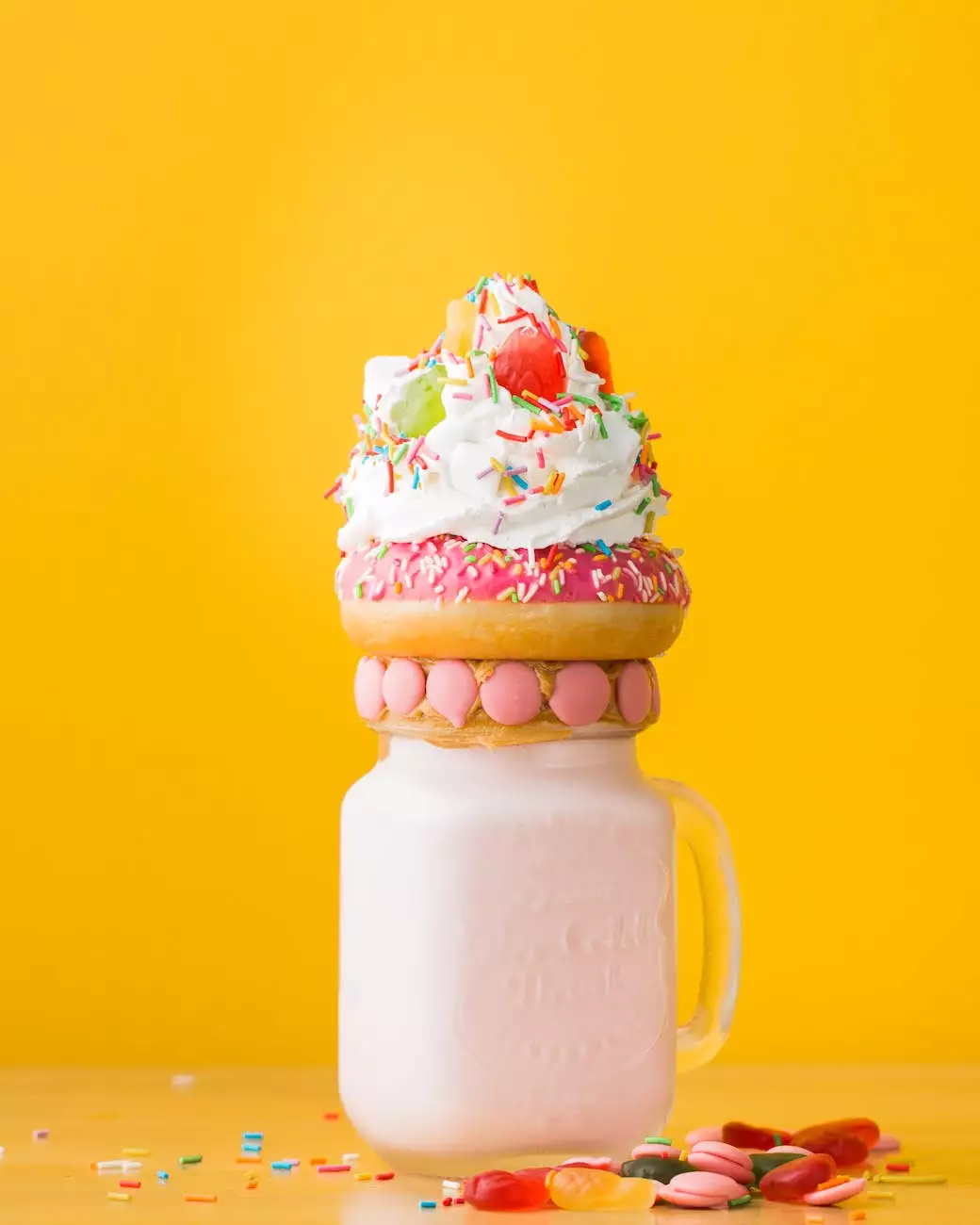 Introduction
Welcome to Minneapolis Weight Loss Doc, your trusted source for comprehensive health information and weight loss guidance. In this article, we will explore the topic of inflammatory foods and their impact on your overall health and weight loss goals.
The Role of Inflammatory Foods
Before diving into the specific foods you should switch, let's understand what inflammatory foods are and how they affect your health. Inflammatory foods are those that provoke an inflammatory response in the body, leading to various health issues. Chronic inflammation has been linked to conditions like obesity, diabetes, heart disease, and even certain types of cancer.
The Dangers of Chronic Inflammation
Chronic inflammation occurs when the body's immune system is in a constant state of high alert, attacking healthy cells and tissues. This can result in long-term damage and contribute to the development of various diseases. By reducing our intake of inflammatory foods, we can help manage inflammation and promote better overall health.
Switching Inflammatory Foods for Healthier Alternatives
1. Trans Fats
Trans fats, commonly found in processed foods, increase inflammation and raise bad cholesterol levels. Instead of consuming foods high in trans fats, opt for healthier alternatives like avocados, nuts, and seeds, which provide healthy fats that support your body's natural processes.
2. Refined Sugars
The excessive intake of refined sugars is associated with inflammation, weight gain, and increased risk of chronic diseases. Replace sugary snacks and beverages with whole fruits or natural sweeteners like honey or maple syrup to satisfy your sweet tooth while reducing inflammation.
3. High-Sodium Foods
Foods high in sodium can contribute to water retention and increased blood pressure, leading to inflammation and potential health problems. Opt for low-sodium alternatives like fresh herbs and spices to add flavor to your meals without compromising your health.
4. Processed Meats
Processed meats such as sausages, hot dogs, and bacon are often loaded with preservatives, sodium, and unhealthy fats. These can trigger inflammation and increase the risk of chronic diseases. Choose lean sources of protein like chicken, turkey, fish, and legumes for a healthier alternative.
5. Artificial Trans Fats
Artificial trans fats, commonly found in margarine and many commercially baked goods, can significantly increase inflammation and harm your heart health. Opt for natural, unprocessed sources of fats like olive oil, coconut oil, and ghee to nourish your body without triggering inflammation.
6. Highly Processed Vegetable Oils
Highly processed vegetable oils, such as soybean, corn, and sunflower oils, are rich in omega-6 fatty acids and can promote inflammation when consumed in excess. Choose healthier alternatives like extra virgin olive oil, avocado oil, or coconut oil for your cooking needs.
Empowering Your Weight Loss Journey
At Minneapolis Weight Loss Doc, we understand the importance of making informed dietary choices to support your weight loss goals. By addressing the impact of inflammatory foods, we empower our clients to make healthier switches and adopt a more balanced lifestyle.
Our expert team of healthcare professionals provides personalized guidance and evidence-based strategies to help you reclaim your health and achieve sustainable weight loss. We believe that by educating and equipping individuals with the right knowledge, we can collectively combat the detrimental effects of inflammatory foods and foster long-lasting wellness.
Contact Minneapolis Weight Loss Doc Today
If you are ready to take control of your health and address the impact of inflammatory foods on your weight loss journey, contact Minneapolis Weight Loss Doc today. Our dedicated team is here to support and guide you towards a healthier, inflammation-free lifestyle.
Remember, the choices you make today can have a profound effect on your future well-being. Let us help you make those choices count.
Disclaimer:
This information is not intended to replace professional medical advice. Please consult with your healthcare provider before making any significant changes to your diet or starting a weight loss program.