Chocolate & Raspberry Collagen Bar
Mar 5, 2021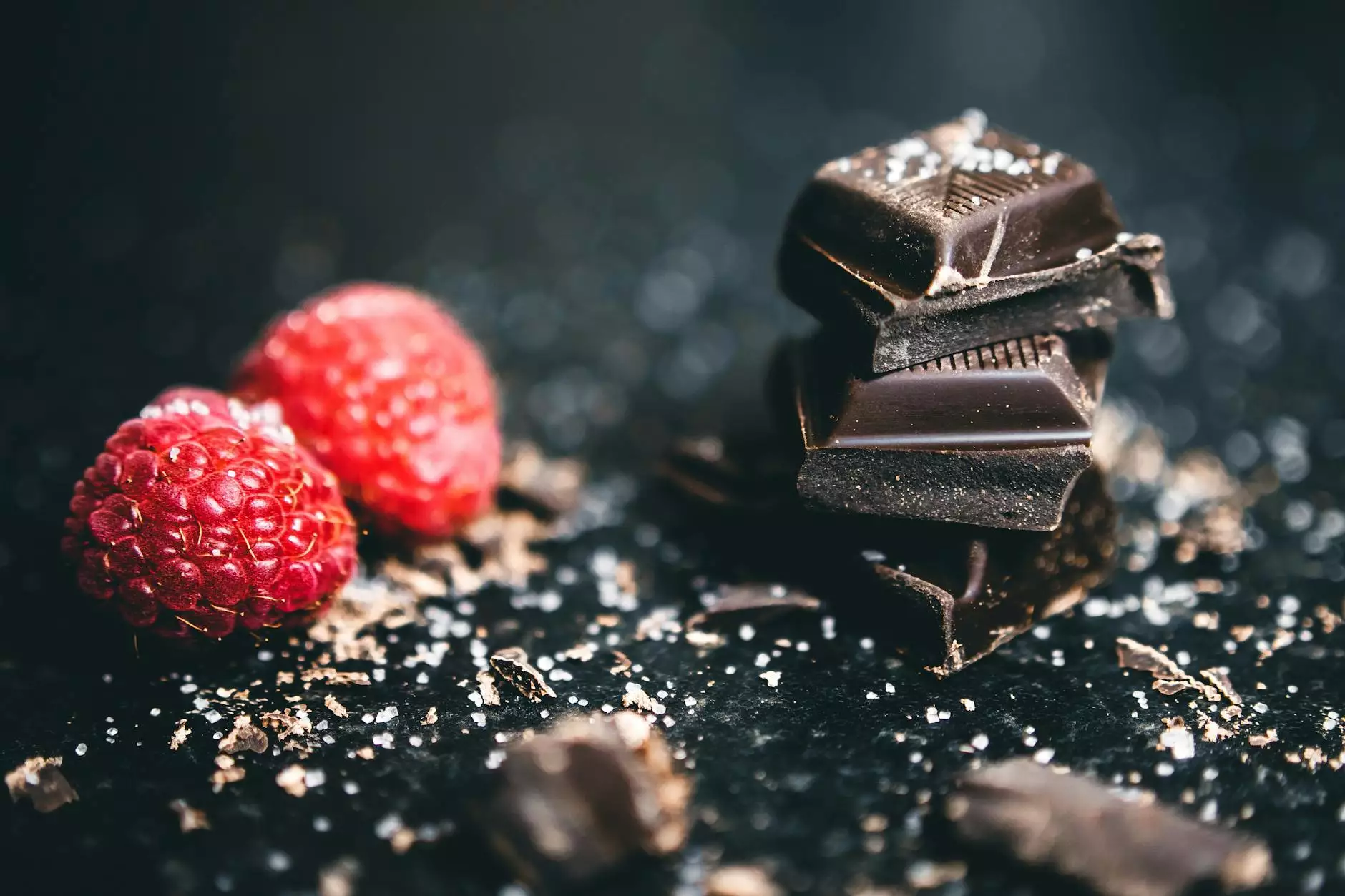 Welcome to Minneapolis Weight Loss Doc, where we are dedicated to providing the best health solutions for our customers. Our Chocolate & Raspberry Collagen Bar is a delicious and nutritious snack that can help you achieve your weight loss goals without compromising on taste.
A Healthy Snack for Weight Loss
Are you tired of sacrificing flavor for the sake of your weight loss journey? Look no further than our Chocolate & Raspberry Collagen Bar. This delectable treat is not only indulgent but also packed with essential nutrients that can support your weight loss efforts.
Collagen, one of the key ingredients in our bar, is a protein that plays a vital role in maintaining the health of your skin, hair, nails, and joints. By incorporating collagen into your diet, you can promote healthy and youthful-looking skin while also supporting your weight loss goals.
The Benefits of Collagen
Collagen is often referred to as the "glue" that holds our bodies together. It is the most abundant protein in our bodies and provides structural support to various tissues, including our skin. As we age, our natural collagen production declines, leading to signs of aging such as wrinkles and sagging skin.
By consuming collagen-rich foods, like our Chocolate & Raspberry Collagen Bar, you can replenish your body's collagen levels and combat these signs of aging. Additionally, collagen has been linked to improved joint health, as it helps to maintain the integrity of cartilage.
Delicious Flavor with Nutritional Value
One of the reasons why our Chocolate & Raspberry Collagen Bar stands out is its mouthwatering flavor profile. We believe that healthy eating should not be boring or tasteless. Our bar combines the rich and decadent taste of chocolate with the refreshing sweetness of raspberry, creating a flavor explosion in every bite.
But taste is not the only thing that matters to us. We understand that our customers are looking for a snack that not only satisfies their cravings but also provides them with the necessary nutrients. That's why our Chocolate & Raspberry Collagen Bar is carefully crafted to ensure optimal nutritional value.
Why Choose Minneapolis Weight Loss Doc?
At Minneapolis Weight Loss Doc, we pride ourselves on offering top-quality products that are backed by science and research. When you choose our Chocolate & Raspberry Collagen Bar, you can trust that you are selecting a snack that meets the highest standards of quality and effectiveness.
Here are a few reasons why our customers love our brand:
Expertise: Our team of professionals, led by experienced weight loss specialists, puts their expertise into every product we offer.
Quality Ingredients: We source only the finest ingredients to ensure that each bar delivers on taste and nutritional value.
Customer Satisfaction: We are committed to your satisfaction and strive to provide exceptional customer service.
Health and Wellness Focus: Our products are designed to support your overall health and well-being, not just weight loss.
Convenience: Our Chocolate & Raspberry Collagen Bar is conveniently packaged, making it an ideal snack for busy individuals on the go.
Results-Driven: Our customers have reported positive outcomes from incorporating our bars into their weight loss journey.
Discover the Chocolate & Raspberry Collagen Bar
If you're ready to transform your snacking experience while supporting your weight loss goals, it's time to give our Chocolate & Raspberry Collagen Bar a try. Experience the irresistible blend of rich chocolate and fruity raspberry, knowing that you're nourishing your body with essential ingredients.
Order your Chocolate & Raspberry Collagen Bars from Minneapolis Weight Loss Doc today and take a step towards a healthier and more fulfilling lifestyle.
Disclaimer: This website contains general information about health and weight loss. The information is not advice and should not be treated as such. Results may vary depending on individual circumstances. Always consult a healthcare professional before making any changes to your diet or exercise routine.