Laser Care - High Intensity Laser Therapy
Apr 16, 2018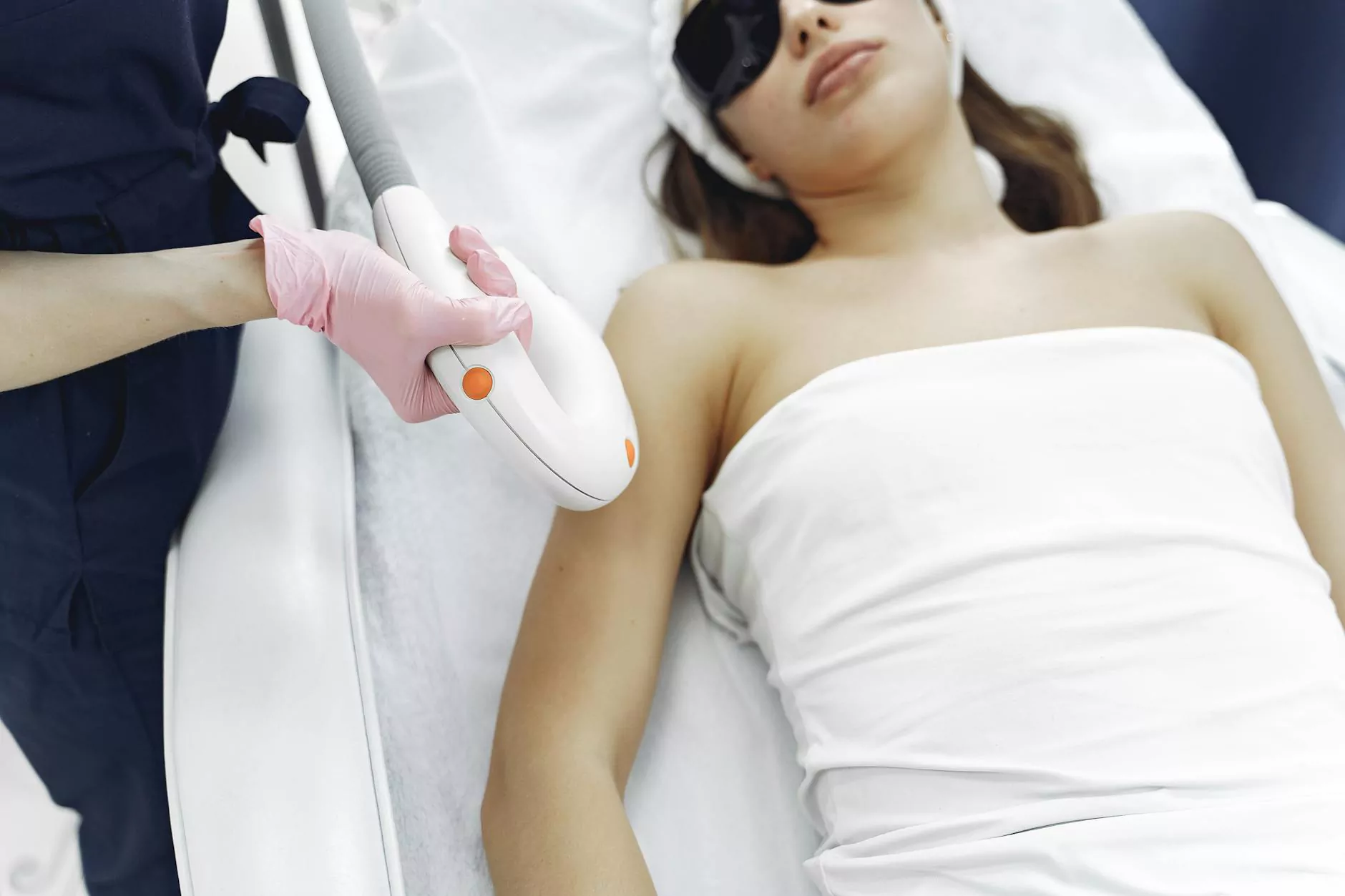 Introduction to High Intensity Laser Therapy
At Laser Care, we are dedicated to providing cutting-edge treatment options to promote overall health and well-being. One of our innovative services is High Intensity Laser Therapy (HILT), a non-invasive and highly effective method for pain relief and healing. Whether you are seeking relief from chronic pain or looking to enhance your recovery process, our HILT treatments can make a significant difference in your life.
Understanding High Intensity Laser Therapy
HILT is a therapeutic technique that utilizes focused, high-intensity laser beams to stimulate healing at the cellular level. By targeting specific areas of concern, the lasers penetrate deep into the tissues, promoting blood circulation, reducing inflammation, and accelerating the body's natural healing process. This innovative therapy is safe, painless, and drug-free, making it an ideal choice for individuals of all ages and conditions.
The Benefits of High Intensity Laser Therapy
With our state-of-the-art HILT treatments, you can experience a range of incredible benefits:
Pain Relief: HILT has been proven to effectively alleviate pain associated with various conditions, including arthritis, sports injuries, back pain, and more. By reducing inflammation and stimulating tissue repair, our laser therapy can provide long-lasting relief.
Accelerated Healing: The deep tissue penetration of HILT enhances blood flow and promotes the production of collagen, facilitating faster healing of damaged or injured tissues. This can significantly reduce recovery time and improve overall functional outcomes.
Non-Invasive Treatment: Unlike surgical interventions or invasive procedures, High Intensity Laser Therapy offers a non-invasive alternative with no downtime or recovery period. It is a safe and comfortable solution that produces remarkable results.
Improved Range of Motion: HILT can help restore mobility and flexibility, allowing you to regain optimal movement and function. Whether you are an athlete aiming to enhance performance or an individual looking to regain independence, our laser therapy can assist you in achieving your goals.
No Side Effects: High Intensity Laser Therapy does not involve medications or chemicals, making it a desirable option for those seeking natural, drug-free treatment methods. It is non-addictive and does not cause any unwanted side effects commonly associated with traditional pain management approaches.
Conditions We Treat with High Intensity Laser Therapy
Our experienced team at Laser Care utilizes High Intensity Laser Therapy to address various health conditions, including:
Arthritis and Joint Pain
Back and Neck Pain
Sports Injuries
Tendonitis
Muscle Strains and Sprains
Carpal Tunnel Syndrome
Fibromyalgia
Plantar Fasciitis
And more!
Why Choose Laser Care for High Intensity Laser Therapy?
When it comes to your health and well-being, choosing the right provider is crucial. At Laser Care, we stand out from the competition due to our:
Expertise: Our skilled team of healthcare professionals has extensive knowledge and experience in administering High Intensity Laser Therapy. We stay abreast of the latest advancements and techniques to ensure that our patients receive the highest level of care.
Personalized Treatment Plans: We understand that each patient is unique, and a one-size-fits-all approach does not work when it comes to healthcare. Our team creates customized treatment plans tailored to your specific needs, ensuring optimal results and a personalized experience.
Comprehensive Approach: Laser Care takes a holistic approach to healthcare, addressing not only the symptoms but also the underlying causes of your condition. We focus on healing and promoting overall wellness to help you achieve long-term health improvements.
Advanced Technology: We invest in state-of-the-art laser therapy equipment to deliver the best possible outcomes. Our cutting-edge technology ensures accurate targeting and precise treatment delivery for maximum effectiveness.
Positive Patient Experiences: The satisfaction and well-being of our patients are our top priorities. We have a track record of successful outcomes and many happy patients who have benefited from our High Intensity Laser Therapy services.
Contact Laser Care Today
If you are ready to experience the remarkable benefits of High Intensity Laser Therapy, contact Laser Care today. Our team is here to answer any questions you may have and schedule your initial consultation. Take the first step towards a pain-free and healthier life with Laser Care!