Food as Medicine: Coconut Berry Puree Recipe
Apr 12, 2022
Mental Health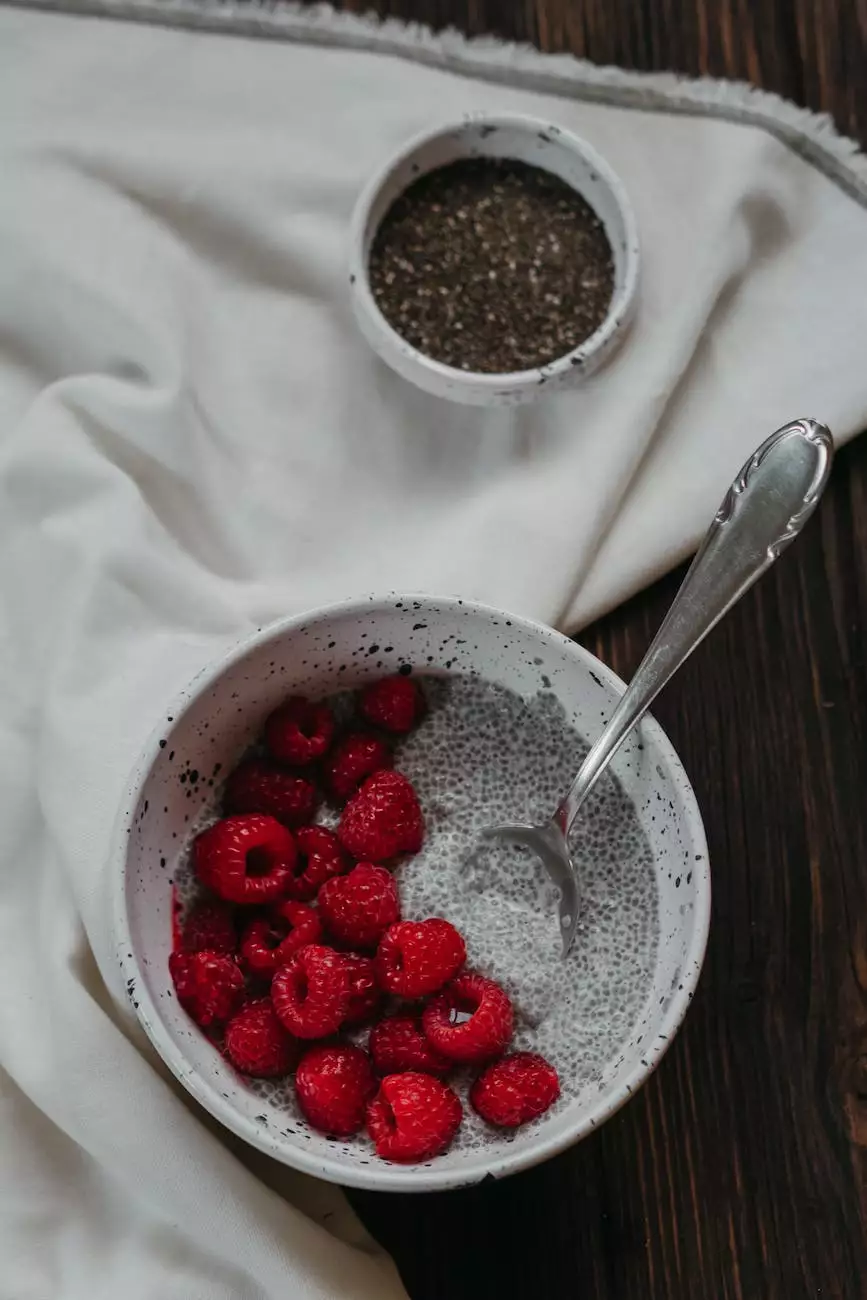 The Power of Food in Promoting Health
In today's fast-paced world, it is essential to focus on nutrition and explore the potential of various foods to support our overall well-being. At Minneapolis Weight Loss Doc, we believe in the healing power of food. Our vegan coconut berry puree recipe perfectly exemplifies the idea of food as medicine - a delicious dish packed with essential nutrients that can aid in weight loss and promote optimal health.
Why Choose a Vegan Coconut Berry Puree?
Veganism has gained popularity for its numerous health benefits and ethical considerations. By using plant-based ingredients, such as coconut and berries, we can create a nourishing and satisfying recipe that supports weight loss and general well-being.
The Benefits of Coconut
Coconut is a versatile superfood known for its rich, creamy texture and unique flavor. Incorporating coconut into your diet can bring about a myriad of health benefits:
Weight Loss Support: Coconut contains medium-chain triglycerides (MCTs), which can boost metabolism and promote fat burning.
Heart Health: The healthy fats found in coconut can help improve cholesterol levels and reduce the risk of heart disease.
Stabilized Blood Sugar Levels: Coconut may aid in regulating blood sugar levels, making it an excellent choice for individuals with diabetes or those aiming to prevent the condition.
Enhanced Digestion: The fiber content in coconut can support a healthy digestive system and prevent issues such as constipation.
Immune System Boost: The antiviral, antibacterial, and antifungal properties of coconut can strengthen your immune system and help fight off illness.
The Nutritional Power of Berries
Adding berries to this vegan coconut puree recipe further enhances its nutritional profile. Berries are not only delicious but also offer an abundance of health benefits:
Antioxidant-Rich: Berries, such as strawberries, blueberries, and raspberries, are packed with antioxidants that protect your body against cellular damage caused by free radicals.
Vitamin and Mineral Source: Berries are excellent sources of essential vitamins and minerals, such as vitamin C, vitamin K, and manganese, which support overall health and well-being.
Anti-Inflammatory Properties: The natural compounds found in berries, like anthocyanins, possess anti-inflammatory properties that can help reduce chronic inflammation in the body.
Improved Cognitive Function: Regular consumption of berries has been linked to improved brain health, memory, and cognitive function.
Reduced Risk of Chronic Diseases: The powerful combination of antioxidants, fiber, and phytochemicals in berries may help lower the risk of diseases, including heart disease and certain types of cancer.
How to Make Vegan Coconut Berry Puree
Now that you understand the incredible health benefits of the ingredients in our vegan coconut berry puree recipe, let's take a look at how you can prepare this delectable dish in your own kitchen!
Ingredients:
1 cup of fresh or frozen mixed berries (strawberries, blueberries, raspberries)
1 ripe banana
½ cup of unsweetened coconut milk
1 tablespoon of maple syrup (optional for added sweetness)
1 tablespoon of chia seeds (for added nutrition and texture)
Instructions:
In a blender, combine the mixed berries, ripe banana, unsweetened coconut milk, and maple syrup (if desired).
Blend on high speed until smooth and creamy.
If preferred, add chia seeds and blend for a few more seconds. Chia seeds will provide additional texture and fiber.
Pour the coconut berry puree into serving bowls or glasses.
For added indulgence, garnish with a sprinkle of shredded coconut and a few fresh berries.
Serve and enjoy immediately to savor the vibrant flavors and nourishing qualities of this vegan delight!
Conclusion
At Minneapolis Weight Loss Doc, we firmly believe that food can be a potent tool in achieving and maintaining optimal health. Our mouthwatering vegan coconut berry puree recipe demonstrates how the right combination of plant-based ingredients can deliver exceptional taste and undeniable health benefits.
Embrace the power of food as medicine and try our vegan coconut berry puree today. Experience the joy of nourishing your body with wholesome, flavorful dishes that support your weight loss journey and promote overall wellness. Indulge in the incredible flavors of coconut and the nutritional goodness of berries. Your body will thank you!