Why You Should Get Your Nutrients From Food Instead Of ...
Feb 10, 2021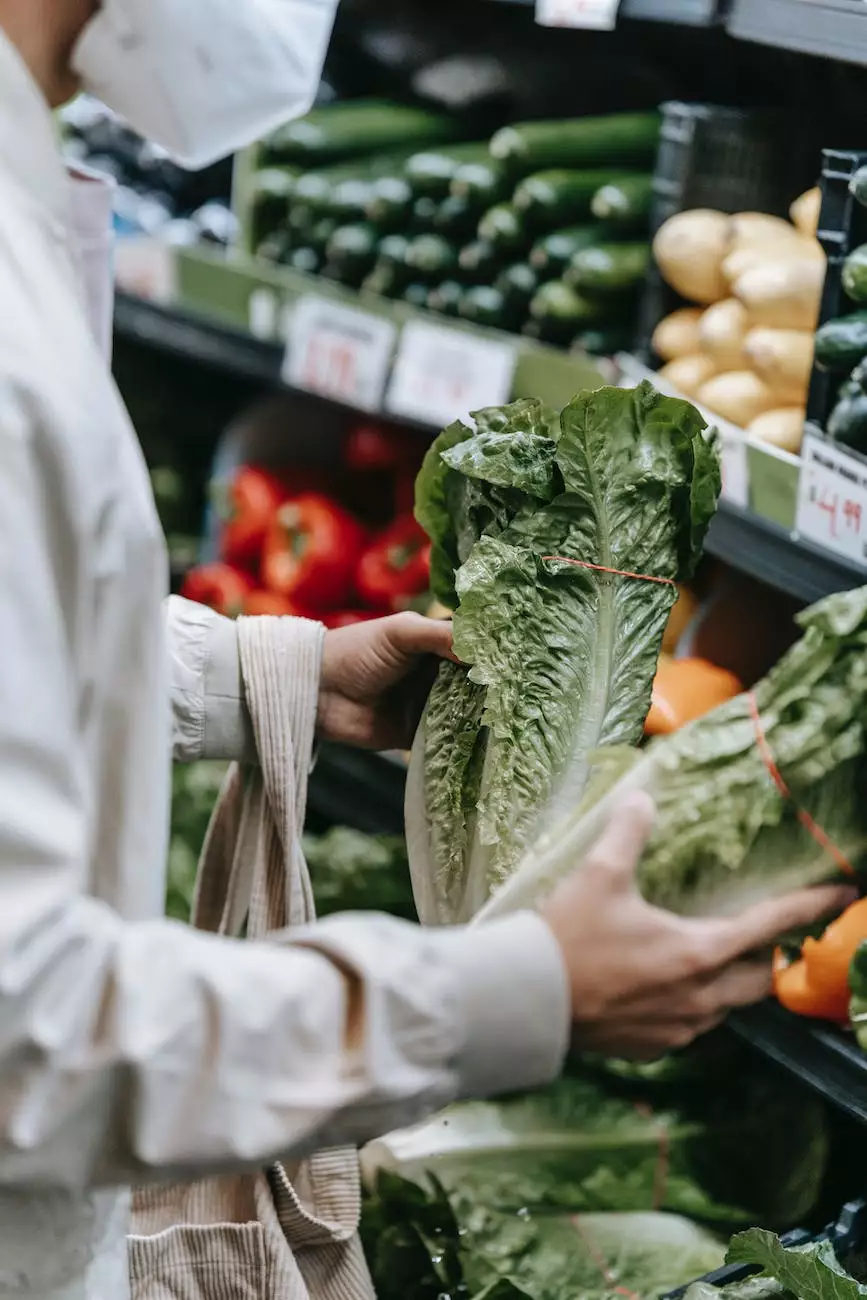 Introduction to Optimal Health Through Nutrition
As a leading authority in the health industry, Minneapolis Weight Loss Doc proudly presents a comprehensive exploration into the importance of obtaining essential nutrients from food rather than relying solely on supplements. In this article, we delve into the numerous benefits and advantages of incorporating nutrient-dense foods into your regular diet. Discover why our approach to achieving optimal health emphasizes the power of natural nutrition.
The Power of Whole Foods
In today's fast-paced world, it can be tempting to rely on quick fixes and convenient solutions. However, when it comes to nourishing your body, there is no substitute for whole foods. Whole foods are a rich source of essential nutrients, providing a holistic approach to achieving and maintaining optimal health. The vibrant colors, textures, and flavors of fruits, vegetables, lean proteins, and whole grains offer an array of vitamins, minerals, antioxidants, and phytochemicals that support various bodily functions.
The Benefits of Natural Nutrients
When you obtain your nutrients from food, you benefit from the natural synergy found in whole foods. Nutrients work in harmony, complementing and enhancing each other's absorption and efficacy. This intricate interplay of vitamins, minerals, and other bioactive compounds contributes to the overall well-being of your body. Unlike supplements, which often isolate specific nutrients, whole foods provide a comprehensive nutritional profile that promotes optimal health.
Achieving Optimal Nutrient Absorption
Ensuring proper nutrient absorption is crucial for your body to utilize the vitamins and minerals effectively. Whole foods, in their natural form, contain dietary fibers that aid in digestion and optimum nutrient absorption. Additionally, the presence of enzymes and other components in whole foods further supports absorption. Supplements, on the other hand, may lack these critical components, making it more challenging for your body to absorb and utilize the nutrients efficiently.
Preventing Nutrient Deficiencies
Consuming a balanced diet that consists primarily of whole, nutrient-dense foods helps to prevent nutrient deficiencies. Many essential nutrients, such as vitamin D, calcium, and fiber, are more readily available and better absorbed when obtained from natural food sources. While supplements can serve as a temporary solution, they cannot replace the immense nutritional benefits that whole foods offer.
Nutrient Diversity and Bioavailability
Whole foods provide a broad spectrum of nutrients, offering a diverse range of vitamins, minerals, and antioxidants. This nutrient diversity increases the bioavailability of these essential compounds, meaning your body can easily absorb and utilize them. In contrast, supplements often offer isolated nutrients, limiting the synergistic benefits found in whole foods.
Antioxidant Power of Whole Foods
Fruits, vegetables, and whole grains are packed with antioxidants that help protect your body against harmful free radicals. These powerful compounds reduce oxidative stress, which is a significant contributor to various health conditions. By incorporating antioxidant-rich foods into your diet, you bolster your body's defense mechanisms and support your overall well-being.
The Role of Whole Foods in Weight Loss
If you're embarking on a weight loss journey, whole foods are your best ally. Unlike processed foods and supplements, which are often high in added sugars, unhealthy fats, and artificial additives, whole foods offer a lower calorie density while providing essential nutrients. By replacing processed foods with nutrient-dense alternatives, you can support your weight loss goals while improving overall health.
Satiety and Sustainable Weight Loss
Whole foods, such as lean proteins, fresh fruits, vegetables, and whole grains, are high in dietary fiber, which promotes feelings of satiety and aids in weight management. When you prioritize whole foods, you naturally consume fewer calories, making it easier to achieve sustainable weight loss. Additionally, whole foods provide an abundance of energy while nourishing your body, allowing you to maintain an active lifestyle.
The Long-Term Health Impact
By incorporating whole foods into your daily routine, you not only achieve immediate weight loss goals but also protect your long-term health. The nutrient density and high-quality composition of whole foods support cardiovascular health, boost immunity, and mitigate the risk of chronic diseases. Minneapolis Weight Loss Doc encourages individuals to embrace whole foods as an integral part of their healthy lifestyle for long-lasting well-being.
Conclusion: The Power of Nutrient-Dense Foods
In conclusion, Minneapolis Weight Loss Doc emphatically emphasizes the importance of obtaining essential nutrients from whole foods in promoting optimal health. By prioritizing nutrient-dense options over supplements, you harness the natural power of food to support your body's numerous functions. Whole foods provide a holistic approach to well-being, offering a wide range of vitamins, minerals, antioxidants, and other bioactive compounds essential for sustainable health and weight loss. Rely on Minneapolis Weight Loss Doc as your trusted source for expert advice on holistic nutrition and embark on a journey towards a healthier, more vibrant life today.