What Happens If Polyps Are Found During A Colonoscopy?
Apr 4, 2020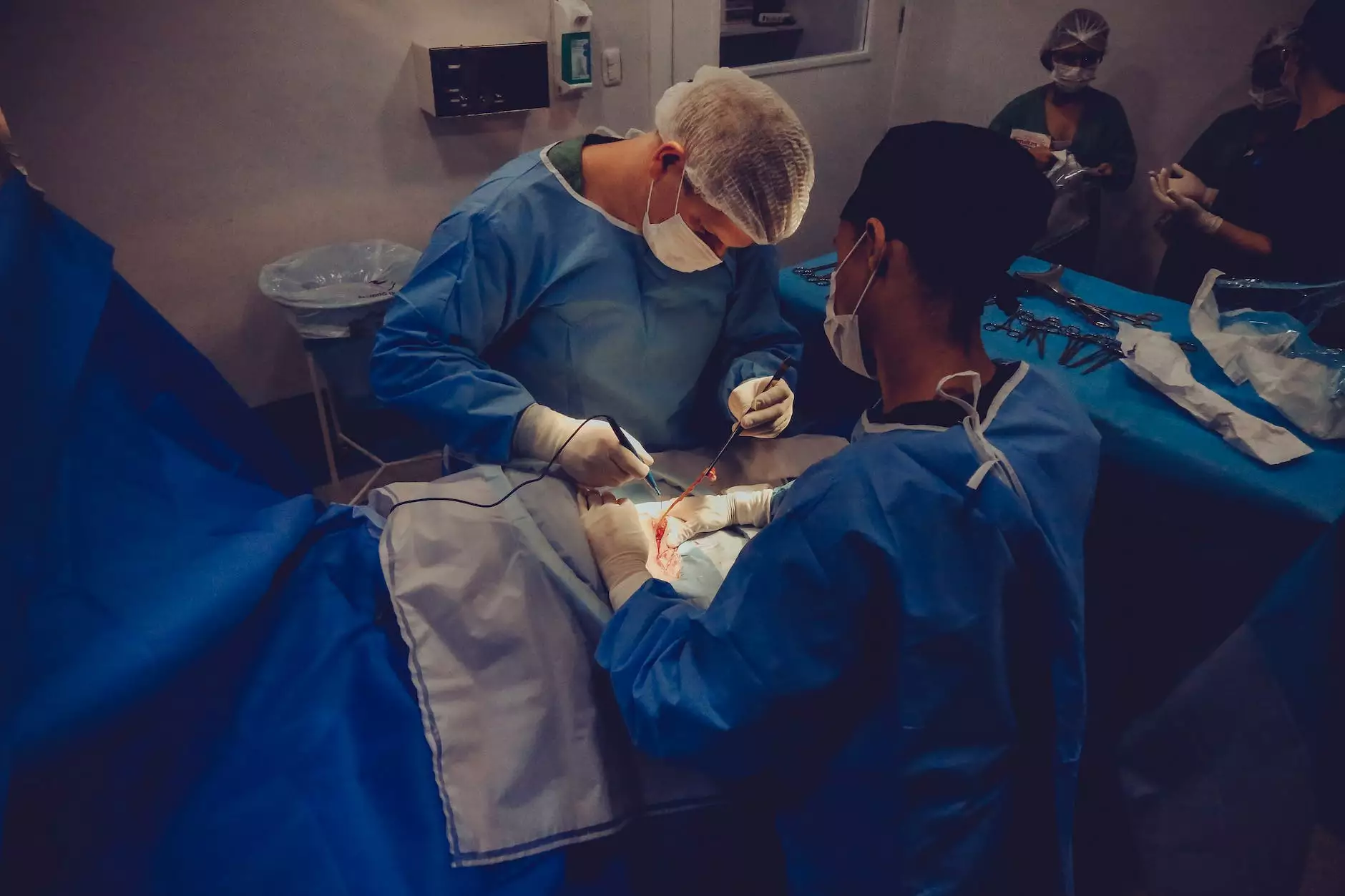 Welcome to Minneapolis Weight Loss Doc, your trusted source for comprehensive health information. In this article, we will explore what happens if polyps are found during a colonoscopy and the impact it can have on your health. Our expert team is dedicated to providing you with accurate information, diagnosis, and treatment options for polyps. Let's dive into the topic and empower you with knowledge!
Understanding Polyps
Before we delve into the implications of finding polyps during a colonoscopy, let's understand what exactly polyps are. Polyps are abnormal tissue growths that can develop in various parts of the body, including the colon. They can vary in size and shape, and while most polyps are harmless, some may be precancerous or cancerous.
Why Are Colonoscopies Important?
Colonoscopies are crucial for detecting and preventing colorectal cancer, which is one of the most common types of cancer. During a colonoscopy, a thin, flexible tube called a colonoscope is inserted into the rectum to examine the colon. This procedure allows doctors to inspect the entire colon and remove any suspicious polyps, reducing the risk of developing cancer.
The Discovery of Polyps During a Colonoscopy
Now, let's discuss what happens if polyps are found during a colonoscopy. If your doctor discovers polyps during the procedure, it does not automatically mean that you have cancer. In fact, the majority of polyps are benign. However, it is crucial to remove them as some types of polyps can develop into cancer over time.
Polyp Removal Process
Upon detecting polyps during a colonoscopy, your doctor will typically recommend their removal. This procedure, known as polypectomy, involves removing the polyps using specialized tools inserted through the colonoscope. Polypectomy is usually performed during the same colonoscopy, minimizing the need for additional procedures.
Types of Polyps
Polyps can be classified into different types, including:
Adenomatous Polyps: These polyps have the potential to become cancerous over time, making their removal essential for prevention.
Hyperplastic Polyps: These polyps are typically harmless and do not carry a risk of developing into cancer.
Serrated Polyps: This type of polyp can sometimes be precancerous and requires further examination to determine the appropriate course of action.
Post-Polyp Removal Care
After your doctor successfully removes the polyps, you may experience minor discomfort and may observe some bleeding. This is a normal part of the healing process and should subside within a few days. Your doctor may provide specific instructions regarding diet and activities to promote proper recovery.
Follow-up Procedures
It is essential to attend follow-up appointments with your doctor to ensure that all polyps have been effectively removed and to monitor any potential recurrence or development of new polyps. Your doctor may recommend repeat colonoscopies at regular intervals to ensure optimal colon health.
Polyp Diagnosis and Treatment at Minneapolis Weight Loss Doc
At Minneapolis Weight Loss Doc, we understand the significance of early polyp detection and intervention. Our experienced medical professionals utilize state-of-the-art technology to conduct thorough colonoscopies and accurately diagnose polyps. If polyps are found, we provide personalized treatment plans tailored to your specific needs. Our goal is to promote your overall health and well-being.
The Importance of Regular Screenings
Regular screenings, including colonoscopies, play a crucial role in early detection and prevention of polyps and colorectal cancer. We encourage you to prioritize your health and schedule routine screenings as recommended by your healthcare provider.
Conclusion
In conclusion, if polyps are found during a colonoscopy, it is important to follow the recommended treatment plan. Polyps, although often benign, can carry the risk of developing into cancer. By undergoing proper diagnosis and timely removal, you can significantly reduce the risk and ensure better colon health. At Minneapolis Weight Loss Doc, we are committed to providing you with exceptional care and comprehensive information to support your well-being. Schedule a consultation with our expert team today to prioritize your health journey!