Laser Hair Removal at Minneapolis Weight Loss Doc
Jul 13, 2023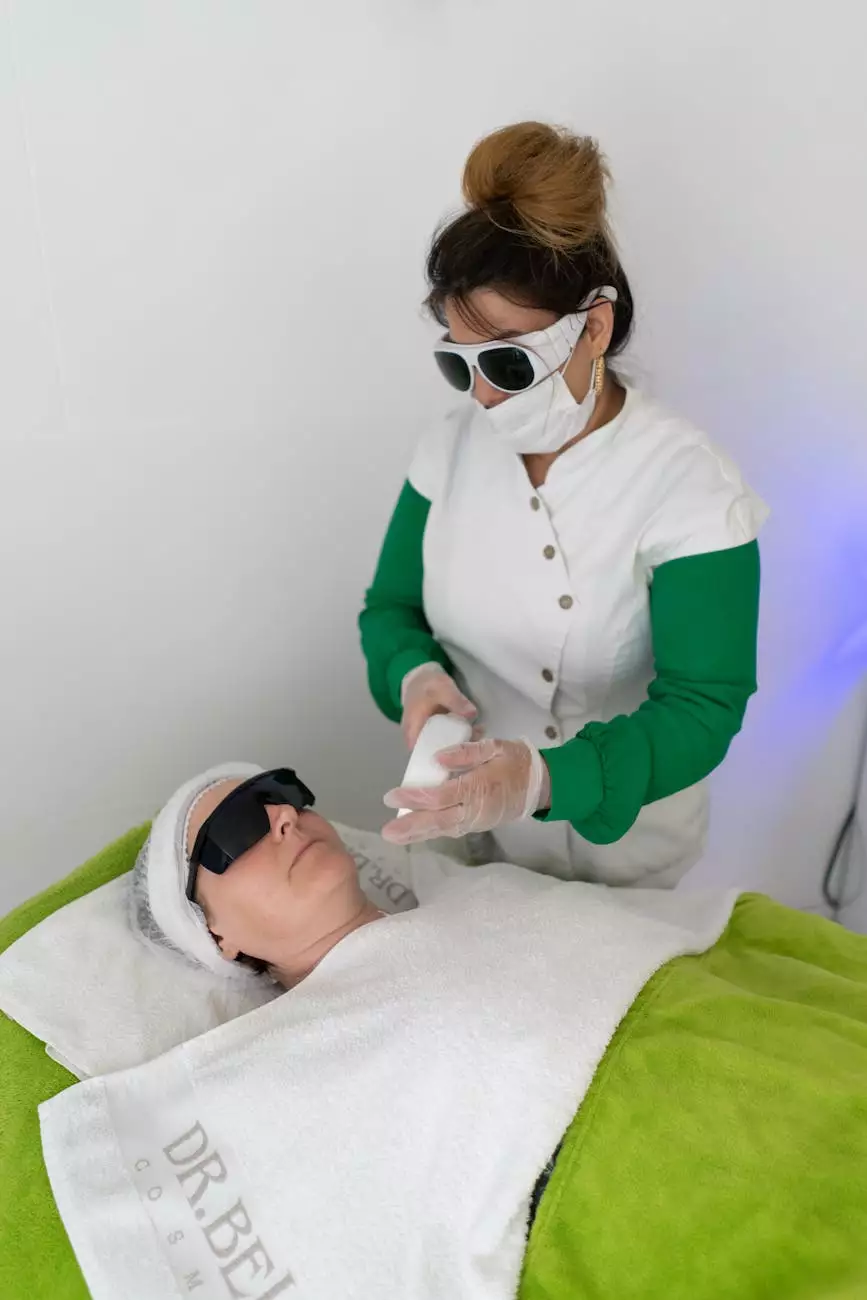 The Benefits of Laser Hair Removal
When it comes to hair removal, numerous options are available, but few are as effective and long-lasting as laser hair removal. At Minneapolis Weight Loss Doc, we offer high-quality laser hair removal treatments that provide our clients with numerous benefits.
Permanent Hair Reduction: Unlike temporary hair removal methods such as shaving, waxing, or tweezing, laser hair removal can significantly reduce hair growth in the treated areas. With each session, the hair becomes lighter, thinner, and often stops growing completely.
Time and Money Saving: Traditional hair removal methods require constant upkeep and frequent visits to salons. Laser hair removal eliminates the need for these repetitive appointments, ultimately saving you time and money in the long run.
Precision and Speed: Our advanced laser technology allows for precise targeting of specific hair follicles, making laser hair removal a great option for both small and large treatment areas. Additionally, each laser pulse takes only a fraction of a second, enabling quick and efficient treatment sessions.
The Laser Hair Removal Procedure
At Minneapolis Weight Loss Doc, our trained professionals ensure a safe and comfortable laser hair removal experience. The procedure typically consists of the following steps:
Consultation: Our experienced staff will conduct an initial consultation to assess your hair and skin type, discuss your desired results, and determine the appropriate treatment plan for you.
Preparation: Before the treatment, the area to be treated will be cleaned, and if necessary, the hair will be trimmed to a specific length.
Laser Treatment: During the procedure, a hand-held laser device will be used to deliver precisely controlled pulses of energy to the targeted area. The laser's heat will damage the hair follicles, impeding future hair growth.
Aftercare: Following the treatment, our team will provide you with specific aftercare instructions, which often include avoiding sun exposure, using moisturizers, and applying cold compresses to minimize any discomfort or temporary redness.
Multiple Sessions: Since hair grows in cycles, multiple sessions spaced several weeks apart are typically required to achieve the best results. Our knowledgeable staff will guide you throughout the entire treatment process, ensuring you receive optimal outcomes.
The Effectiveness of Laser Hair Removal
Laser hair removal has been proven to be a highly effective method for long-lasting hair reduction. However, it's essential to understand that individual results may vary based on several factors, including hair color, skin tone, and the area being treated.
Hair Color: Laser hair removal is most effective on dark hair. The laser targets the melanin pigment in the hair, absorbing the laser's energy and effectively damaging the follicle. Lighter hair colors, such as blonde or gray, may not respond as effectively to treatment.
Skin Tone: Our laser hair removal treatments are safe for all skin types. However, individuals with darker skin tones may require additional precautions to prevent potential side effects, such as hypopigmentation or hyperpigmentation. Our skilled professionals will assess your skin type and adjust the treatment accordingly for optimal safety and efficacy.
Treated Area: The effectiveness of laser hair removal may vary depending on the area being treated. While laser hair removal can be used to target virtually any body area, some areas may require more sessions to achieve desired results due to the hair density and growth cycle.
About Minneapolis Weight Loss Doc
Minneapolis Weight Loss Doc is a trusted and reputable health facility committed to providing comprehensive care and advanced aesthetic treatments. As leaders in the industry, we pride ourselves on delivering exceptional results and personalized experiences to all of our valued clients.
Whether you're looking to enhance your appearance with laser hair removal, explore other cosmetic procedures, or embark on a weight loss journey, our knowledgeable team is here to guide you every step of the way. We prioritize your comfort, safety, and satisfaction, ensuring you achieve your desired goals.
Contact Minneapolis Weight Loss Doc today to schedule a consultation and discover the transformative benefits of laser hair removal!
Disclaimer: This page is for informational purposes only. The content is not intended to be a substitute for professional medical advice, diagnosis, or treatment. Always seek the advice of your physician or other qualified health providers with any questions you may have regarding a medical condition.