What Is Duodenitis And How Is It Treated? | Minneapolis Weight Loss Doc
Jun 1, 2021
Mental Health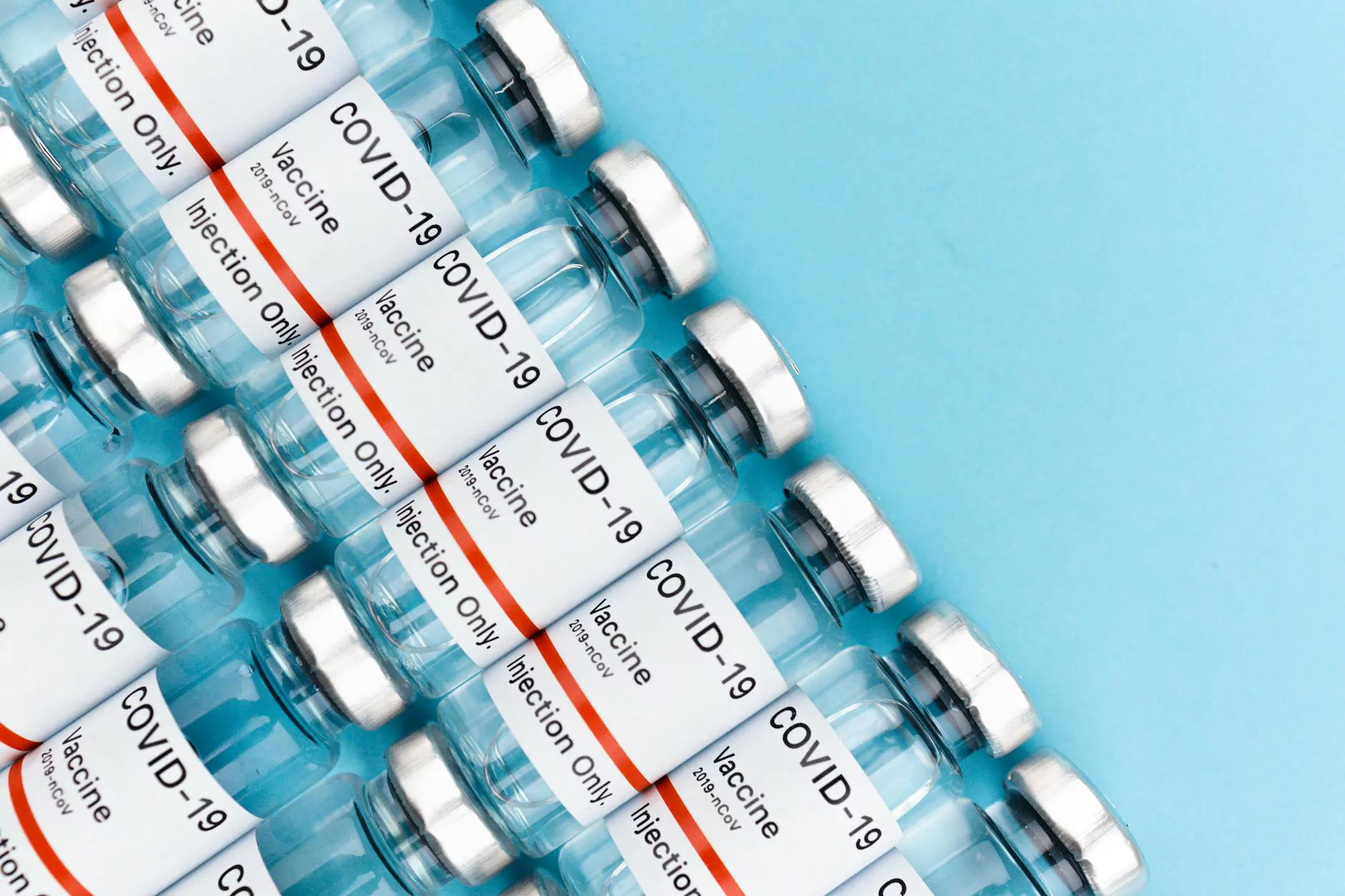 Welcome to the comprehensive guide on duodenitis and its treatment options. In this article, Minneapolis Weight Loss Doc will provide you with detailed information to help you understand and manage this condition effectively.
What is Duodenitis?
Duodenitis refers to inflammation of the duodenum, which is the first part of the small intestine. It is a condition that can cause discomfort and affect the normal functioning of the digestive system. Duodenitis can be acute or chronic, and it may result from various factors, including:
Infection: Bacterial or viral infections, such as Helicobacter pylori, can lead to duodenitis.
Medication usage: Prolonged use of nonsteroidal anti-inflammatory drugs (NSAIDs) or certain pain relievers can cause inflammation.
Autoimmune disorders: In some cases, the body's immune system mistakenly attacks the lining of the duodenum, leading to inflammation.
Alcohol or tobacco use: Excessive alcohol consumption or tobacco use can irritate the digestive system and contribute to duodenal inflammation.
Other factors: Duodenitis may also occur due to stress, certain foods, or underlying medical conditions.
Symptoms and Diagnosis
The symptoms of duodenitis can vary from person to person, and some individuals may not experience any noticeable signs. However, common symptoms associated with duodenitis include:
Abdominal pain or discomfort, particularly in the upper abdominal region
Nausea or vomiting
Bloating or feeling full quickly
Loss of appetite
Heartburn or acid reflux
Unintentional weight loss
It's important to consult a healthcare professional if you experience persistent or severe symptoms. To diagnose duodenitis, the following methods may be utilized:
1. Medical history and physical examination: Your healthcare provider will review your symptoms, medical history, and perform a physical examination to assess your condition.
2. Endoscopy: This procedure involves inserting a flexible tube with a camera (endoscope) into the digestive tract to visualize and evaluate the lining of the duodenum. Tissue samples may be collected for further analysis.
3. Imaging tests: X-rays, computed tomography (CT), or magnetic resonance imaging (MRI) scans may be ordered to obtain detailed images of the duodenum and identify any abnormalities.
Treatment Options
The treatment approach for duodenitis depends on the underlying cause and severity of the inflammation. Your healthcare provider will devise a personalized treatment plan tailored to your specific needs. Common treatment options for duodenitis include:
Lifestyle Modifications
Implementing certain lifestyle changes can help manage duodenitis effectively. These may include:
Dietary adjustments: Avoiding spicy, fatty, or acidic foods that can trigger or worsen symptoms.
Smoking cessation: Quitting smoking can promote healing and reduce inflammation.
Stress reduction techniques: Engaging in activities like yoga, meditation, or regular exercise to minimize stress levels.
Medications
Medications may be prescribed to alleviate symptoms and address the underlying cause of duodenitis. These may include:
Antibiotics: If the duodenitis is caused by a bacterial infection, antibiotics may be prescribed to eradicate the infection.
Proton pump inhibitors (PPIs): These medications can reduce stomach acid production, aiding in the healing of the duodenal lining.
Antacids: Over-the-counter antacids can provide temporary relief from heartburn or acid reflux symptoms.
H2 blockers: These medications can decrease acid production, helping to alleviate symptoms and promote healing.
Medical Procedures
In some cases, medical procedures may be required to treat duodenitis. These procedures may include:
Endoscopic therapy: Using an endoscope, the healthcare provider can cauterize bleeding vessels, remove polyps, or perform other necessary interventions.
Dilatation: In situations where the duodenum is narrowed or blocked, dilatation may be performed to widen the passage.
Surgery: Surgery is rarely necessary for duodenitis, but it may be considered in severe cases or when complications arise.
It's crucial to follow the recommendations provided by your healthcare provider and attend regular check-ups to monitor your progress.
Managing Duodenitis Effectively with Minneapolis Weight Loss Doc
Minneapolis Weight Loss Doc offers specialized services and support for individuals dealing with duodenitis. Our team of experienced healthcare professionals will work closely with you to develop a comprehensive and personalized treatment plan that emphasizes holistic approaches to promote healing and overall wellness.
Count on us to guide you through every step of your healing journey, from diagnosis to tailored management strategies. We focus on providing evidence-based, quality care that addresses the root causes of duodenitis, ensuring the best possible outcomes.
If you're ready to take control of your duodenitis and improve your quality of life, contact Minneapolis Weight Loss Doc today to schedule a consultation.
Disclaimer: The information provided in this article is for educational purposes only and does not substitute professional medical advice. Consult your healthcare provider for personalized recommendations.