What Are The Symptoms Of Appendicitis?
Feb 22, 2023
Mental Health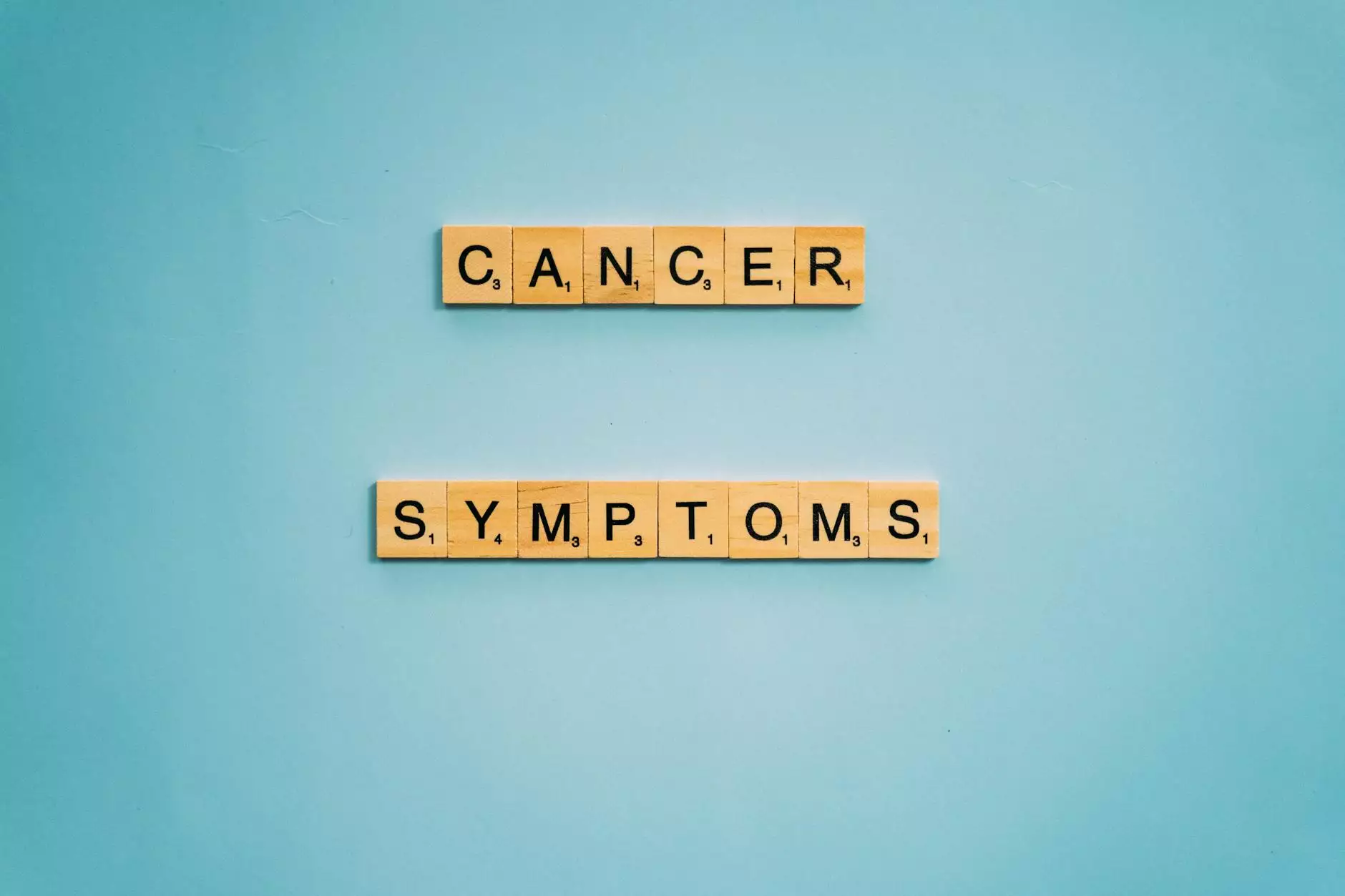 Introduction
Are you experiencing abdominal pain and wondering if it could be appendicitis? In this comprehensive guide, Minneapolis Weight Loss Doc explores the symptoms of appendicitis and provides expert guidance to help you identify this condition. As a trusted authority in the health category, we pride ourselves in delivering accurate information to empower individuals in their wellness journey.
Understanding Appendicitis
Appendicitis refers to the inflammation of the appendix, a small finger-shaped organ connected to the large intestine. It can affect individuals of all ages, although it commonly occurs in adolescents and young adults.
Recognizing the symptoms of appendicitis is crucial as prompt medical attention is necessary to prevent complications. If left untreated, a ruptured appendix can lead to a serious infection known as peritonitis, which requires immediate surgical intervention.
Symptoms of Appendicitis
1. Abdominal Pain
The primary symptom of appendicitis is abdominal pain. This pain typically starts around the belly button and later shifts to the lower right side of the abdomen. It may slowly intensify over time and become sharper, especially when walking, coughing, or making sudden movements.
If you press on the lower right side of your abdomen and experience tenderness or sharp pain, it may be an indication of appendicitis.
2. Loss of Appetite
Another common symptom of appendicitis is a sudden loss of appetite. You may experience a decrease in your desire to eat accompanied by feelings of nausea or vomiting. This loss of appetite is often attributed to the body's response to inflammation and an imminent infection.
3. Fever and Chills
When the appendix becomes inflamed, the body's immune system responds by releasing white blood cells to combat the infection. This immune response can result in a mild to moderate fever accompanied by chills. Monitoring your body temperature is crucial in identifying potential appendicitis symptoms.
4. Changes in Bowel Movements
Appendicitis can cause changes in your bowel movements, including diarrhea or constipation. You may experience an increased frequency of loose stools or difficulty passing stool. These changes can often be attributed to the inflammation affecting the digestive system.
5. Bloating and Gas
Experiencing persistent bloating and excessive gas can be additional symptoms associated with appendicitis. The inflammation in the appendix can disrupt proper digestion, leading to discomfort in the abdomen and an increased feeling of fullness.
6. Rebound Tenderness
Rebound tenderness refers to increased pain when pressure is released from the abdomen rather than applied. If you press on the lower right side of your abdomen and feel intense pain when releasing the pressure, it may indicate appendicitis. However, it is essential to seek professional medical advice for an accurate diagnosis.
When to Seek Medical Attention
If you experience severe abdominal pain or suspect appendicitis, it is crucial to seek immediate medical attention. Delaying diagnosis and treatment can lead to complications, potentially risking your health and well-being.
At Minneapolis Weight Loss Doc, we understand the importance of timely intervention and encourage you to consult with a healthcare professional if you exhibit any symptoms of appendicitis. Our team of experts is dedicated to providing comprehensive care, ensuring your well-being and peace of mind.
Conclusion
By familiarizing yourself with the symptoms of appendicitis, you can proactively monitor your health and seek timely medical attention when needed. Remember, abdominal pain, especially when accompanied by other symptoms such as loss of appetite, fever, or changes in bowel movements, should not be ignored.
Minneapolis Weight Loss Doc is your trusted partner in the health category, delivering accurate information and expert guidance. Stay informed, prioritize your well-being, and empower yourself in your journey towards a healthier life.