Eating Habits: Creating Healthier Choices for Sustainable Weight Loss
Jan 30, 2023
Mental Health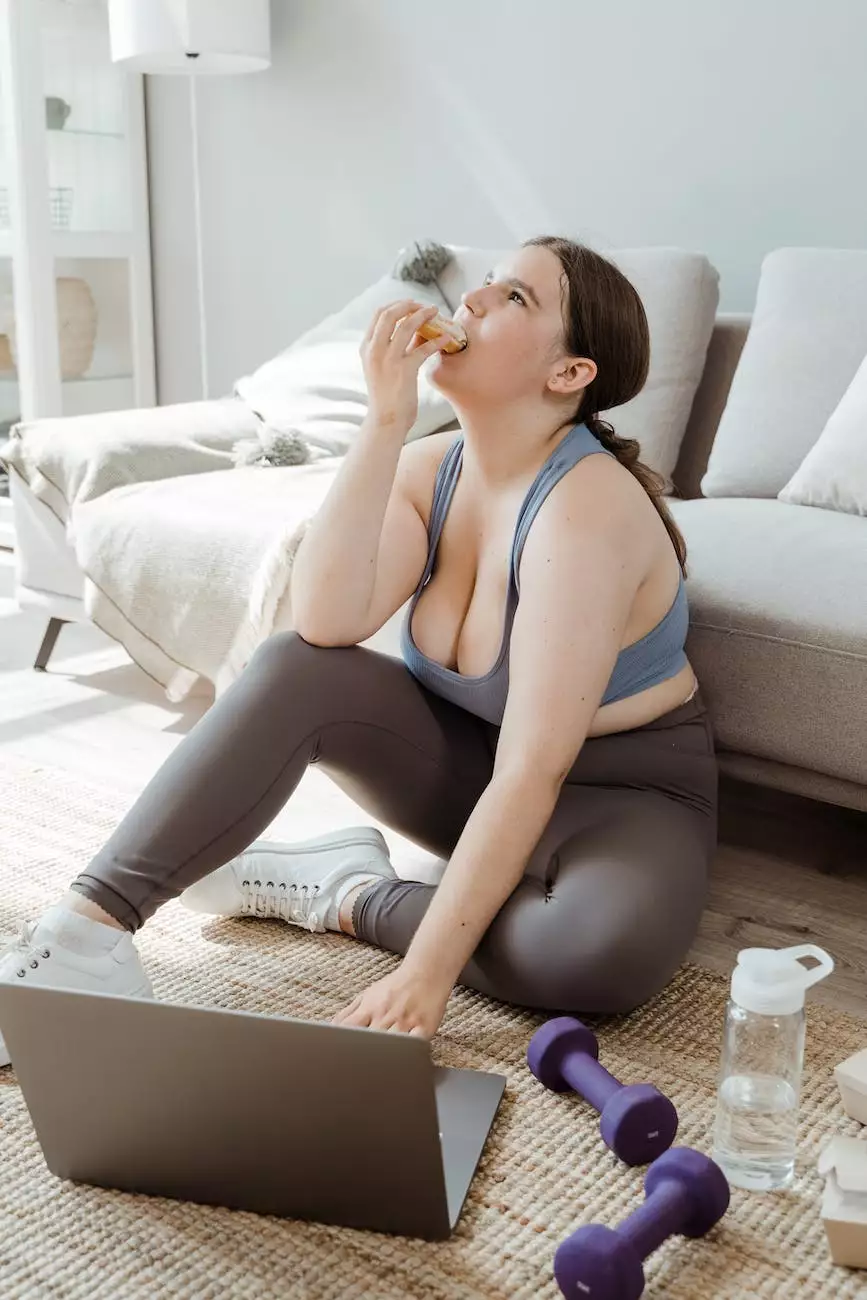 Introduction
Welcome to the Minneapolis Weight Loss Doc's guide on improving your eating habits. In this comprehensive resource, we provide expert advice and valuable insights to help you make healthier choices, transform your relationship with food, and achieve sustainable weight loss. By understanding the impact of proper nutrition and adopting new habits, you can optimize your overall well-being while attaining your desired weight.
The importance of Healthy Eating
Achieving optimal health and a balanced weight begins with embracing healthy eating habits. When you nourish your body with the right nutrients, you can improve your overall energy levels, boost your mood, and enhance your body's functionality. Proper nutrition not only contributes to weight management but also reduces the risk of chronic diseases, such as heart disease, diabetes, and certain types of cancer.
Understanding Eating Patterns
Developing an awareness of your unique eating patterns is crucial when aiming for healthier choices. Our eating habits are influenced by various factors, including emotions, social situations, and external triggers. By identifying your specific patterns, you can take proactive steps to create a positive relationship with food.
Emotional Eating
Emotional eating refers to using food as a coping mechanism for negative emotions. Stress, boredom, and sadness can trigger unhealthy food cravings, leading to overeating. To combat emotional eating, it's important to recognize your triggers and find alternative methods to manage your emotions, such as exercising, journaling, or seeking support from loved ones.
Social Eating
Social events often revolve around food, making it challenging to stick to healthy habits. However, with the right strategies, you can navigate social situations without compromising your goals. Planning ahead, choosing healthier options, and practicing portion control are effective ways to maintain balance while enjoying social gatherings.
External Triggers
External triggers, such as advertisements, proximity to fast food restaurants, or the availability of unhealthy snacks, can influence our eating choices. Recognizing these triggers and developing a plan to avoid or minimize their impact can significantly support your progress. Creating a supportive environment at home and work, stocked with nutritious options, is a great way to set yourself up for success.
Tips for Creating Healthier Eating Habits
1. Meal Planning and Preparation
Plan your meals in advance to avoid impulsive food decisions. Prepare healthy snacks and cook homemade meals whenever possible. This way, you have better control over the ingredients, portion sizes, and cooking methods, making it easier to choose nutritious options.
2. Mindful Eating
Practice mindful eating by paying attention to your body's hunger and fullness cues. Slow down, savor each bite, and avoid distractions while eating. This approach promotes better digestion, aids portion control, and helps you appreciate your food more fully.
3. Balanced Plate Method
Adopt the balanced plate method when creating your meals. Fill half your plate with vegetables, one-quarter with lean proteins, and one-quarter with whole grains or healthy carbohydrates. This approach ensures a varied nutrient intake and helps manage portion sizes.
4. Hydration
Stay hydrated throughout the day by drinking plenty of water. Sometimes, feelings of hunger can actually be thirst in disguise. By consuming an adequate amount of water, you can prevent unnecessary snacking and maintain optimal bodily functions.
5. Reading Food Labels
Be a smart consumer by reading food labels carefully. Pay attention to portion sizes, ingredients, and nutritional values. Avoid products high in added sugars, unhealthy fats, and sodium. Choosing whole, minimally processed foods whenever possible provides your body with essential nutrients and minimizes unnecessary additives.
6. Experiment with New Recipes
Expand your culinary repertoire by trying new, healthy recipes. Cooking at home not only empowers you to control what goes into your meals but also allows you to experiment with different flavors and ingredients. Making food enjoyable and nourishing ensures a sustainable approach to healthy eating.
Conclusion
Improving your eating habits is a fundamental step towards achieving sustainable weight loss and overall well-being. By implementing the tips outlined in this guide, you can cultivate a positive relationship with food, make healthier choices, and optimize your body's functionality. For personalized guidance and support, reach out to our team at Minneapolis Weight Loss Doc. Together, we can tailor a sustainable plan that suits your individual needs, empowering you to create lasting, positive changes.