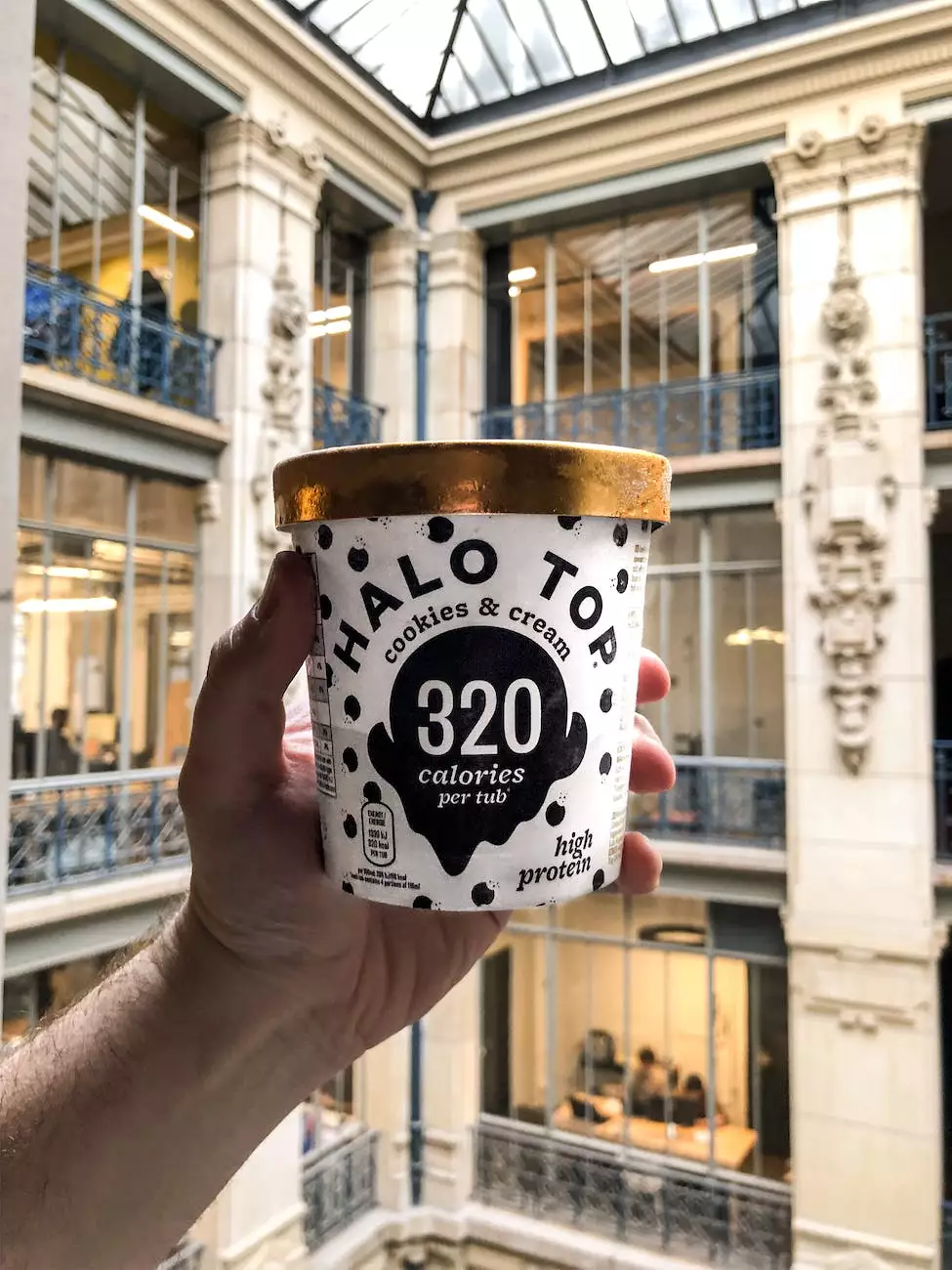 Introduction
Welcome to Minneapolis Weight Loss Doc, your trusted source for top-notch health and weight loss solutions. We are excited to introduce you to our incredible Cookie & Cream Collagen Protein BAR. Packed with flavors you love and nutrients your body craves, this protein bar will support your health and fitness journey like never before.
The Perfect Balance of Flavor and Function
At Minneapolis Weight Loss Doc, we understand that taste matters just as much as the nutritional value. Our Cookie & Cream Collagen Protein BAR delivers both, satisfying your taste buds while nourishing your body. Made with high-quality ingredients and carefully formulated, this protein bar strikes the perfect balance between flavor and function.
Benefits of Cookie & Cream Collagen Protein BAR
Boosts Muscle Growth and Repair: The Cookie & Cream Collagen Protein BAR is an excellent source of collagen, a key protein that supports muscle growth and repair. By incorporating this bar into your routine, you can enhance your body's ability to recover from intense workouts and build lean muscle mass.
Supports Weight Loss: When you're on a weight loss journey, it's crucial to choose snacks that keep you feeling satisfied without derailing your progress. This protein bar is a perfect choice, as it's packed with protein and fiber to curb cravings, promote satiety, and help you stay on track towards your weight loss goals.
Improves Skin Health: Collagen is not only beneficial for your muscles but also for your skin. By consuming the Cookie & Cream Collagen Protein BAR, you can support the health and elasticity of your skin, promoting a youthful appearance.
Increases Energy: Each bite of this protein bar provides a powerful energy boost, making it an ideal option for a pre or post-workout snack. The combination of protein, healthy fats, and carbohydrates fuels your body and keeps you energized throughout the day.
Gluten-Free and Low in Sugar: Our Cookie & Cream Collagen Protein BAR is carefully crafted to cater to various dietary needs. It is gluten-free, making it suitable for those with gluten sensitivities or intolerances. Additionally, it contains low sugar content, ensuring you can enjoy it guilt-free while maintaining a balanced diet.
Ingredients and Nutritional Information
Our Cookie & Cream Collagen Protein BAR is made with thoughtfully selected ingredients to provide you with the best possible nutrition. Here's a breakdown of the key components:
Ingredients:
High-quality collagen peptides
Organic cocoa powder
Grass-fed whey protein
Almond butter
Organic coconut oil
Organic vanilla extract
Stevia leaf extract
Nutritional Information:
Serving size: 1 bar (45g)
Calories: 200
Protein: 20g
Total Fat: 8g
Carbohydrates: 15g
Dietary Fiber: 5g
Sugars: 3g
How Cookie & Cream Collagen Protein BAR Can Help You Reach Your Fitness Goals
Whether you're aiming to lose weight, build muscle, or simply improve your overall fitness, our Cookie & Cream Collagen Protein BAR can play a significant role in achieving your goals:
1. Weight Loss Support:
The Cookie & Cream Collagen Protein BAR is designed to support weight loss efforts by providing a satisfying snack option with controlled calories, high protein content, and fiber. It helps you stay full for longer, reducing the chances of overeating and supporting a calorie deficit.
2. Post-Workout Recovery:
After an intense workout, your muscles need protein for repair and growth. Our protein bar offers the perfect combination of collagen peptides and whey protein to enhance muscle recovery and replenish glycogen stores. Consuming it within the post-workout window can aid muscle repair, reduce soreness, and maximize the benefits of your training.
3. Convenient and On-The-Go:
We understand that convenience plays a crucial role in maintaining a healthy lifestyle. The Cookie & Cream Collagen Protein BAR is perfectly portioned and individually wrapped, making it easy to carry in your gym bag, purse, or desk drawer. It's a delicious and nutritious solution for busy individuals who need a quick and healthy snack option.
4. Enhanced Muscle Synthesis:
The collagen peptides in our protein bar are known to enhance muscle protein synthesis, which contributes to muscle growth and recovery. By integrating this product into your routine, you provide your body with the necessary building blocks for developing a lean and toned physique.
Conclusion
As you embark on your health and weight loss journey, the Cookie & Cream Collagen Protein BAR offered by Minneapolis Weight Loss Doc is a game-changer. With its mouthwatering taste, premium ingredients, and numerous benefits – from supporting weight loss to promoting muscle growth and recovery – it's the go-to protein bar for individuals who prioritize wellness and quality nutrition.
Don't miss out on this incredible product. Add the Cookie & Cream Collagen Protein BAR to your routine today and experience the difference it can make in achieving your fitness goals.