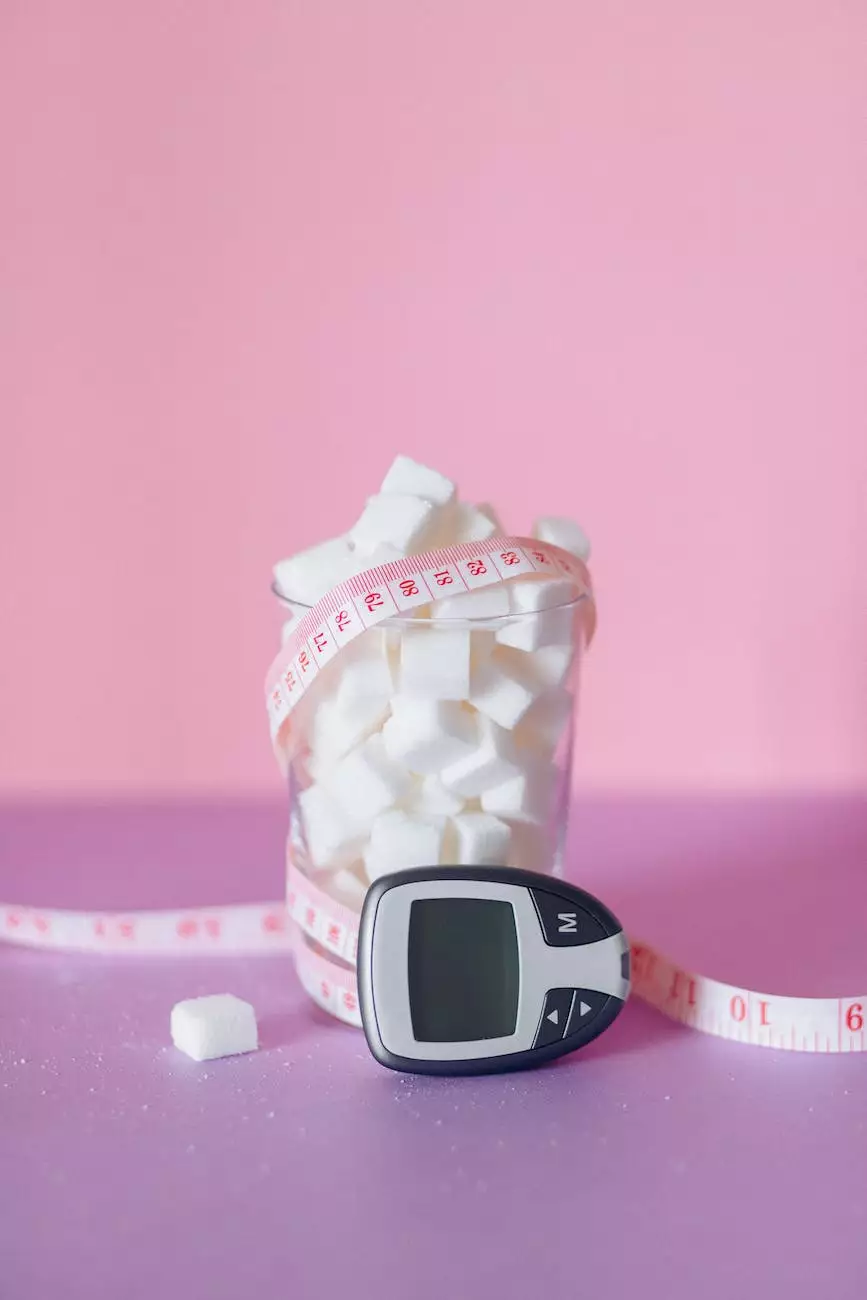 Welcome to Minneapolis Weight Loss Doc, your trusted source for all things related to health. In this comprehensive guide, we will delve into the fascinating topic of how sugar impacts your gut health. We'll explore the effects of sugar on your digestive system, uncover the risks associated with excessive sugar consumption, and provide valuable tips to help you improve your overall well-being.
The Gut-Brain Connection
Your gut health plays a crucial role in your overall health and well-being. Did you know that your gut is often referred to as your "second brain"? It contains millions of neurons that communicate with your actual brain, impacting your mood, appetite, and even your immune system.
Effects of Sugar on Your Digestive System
Excessive sugar consumption can disrupt the delicate balance of bacteria in your gut, leading to an overgrowth of harmful bacteria and yeast. This imbalance, commonly referred to as gut dysbiosis, can cause a variety of digestive issues such as bloating, gas, and constipation.
Furthermore, sugar can increase the permeability of your intestinal lining, allowing toxins and undigested food particles to enter your bloodstream. This phenomenon, known as "leaky gut," can trigger inflammation throughout your body, potentially contributing to a wide range of health problems.
The Link Between Sugar and Weight Gain
Excess sugar consumption is strongly associated with weight gain and obesity. When you consume sugary foods or beverages, your body releases insulin to regulate your blood sugar levels. However, frequent spikes in insulin can lead to insulin resistance, a condition where your cells become less responsive to the effects of insulin. As a result, your body stores more fat, making it harder to maintain a healthy weight.
Sugar also stimulates the release of dopamine, a neurotransmitter associated with pleasure and reward. This can create addictive tendencies and cravings for sweet treats, perpetuating a cycle of unhealthy eating habits.
Other Health Risks Associated with Sugar
In addition to its impact on gut health and weight gain, excessive sugar consumption can contribute to a range of other health issues. These include:
Increased risk of developing type 2 diabetes
Higher chances of developing heart disease
Reduced immune function and increased susceptibility to infections
Accelerated skin aging and increased risk of acne
Higher risk of certain types of cancer
Tips for Reducing Sugar Intake
Adopting a low-sugar or sugar-free lifestyle can greatly improve your gut health and overall well-being. Here are some useful tips:
Avoid processed foods and beverages with added sugars
Opt for whole, unprocessed foods
Read food labels and be aware of hidden sugars
Choose natural sweeteners like stevia or monk fruit
Experiment with sugar alternatives in your recipes
Stay hydrated and drink plenty of water
Focus on a balanced diet rich in fiber, fruits, and vegetables
Find healthy ways to manage stress instead of turning to sugary snacks
Seek support from a trusted healthcare professional or nutritionist
Conclusion
Understanding how sugar impacts your gut health is essential for maintaining a healthy lifestyle. By reducing your sugar intake and making mindful dietary choices, you can support a thriving gut microbiome, manage your weight effectively, and reduce the risk of various health problems.
At Minneapolis Weight Loss Doc, we prioritize your well-being and offer personalized solutions to help you achieve your health goals. Reach out to our experienced team today and take the first step towards a healthier you!
Note: The information provided on this website is for educational purposes only. It should not be used as a substitute for professional medical advice, diagnosis, or treatment. Consult with your healthcare provider before making any significant changes to your diet or lifestyle.