How Social Media Can Affect Your Gut Health
Dec 17, 2020
Mental Health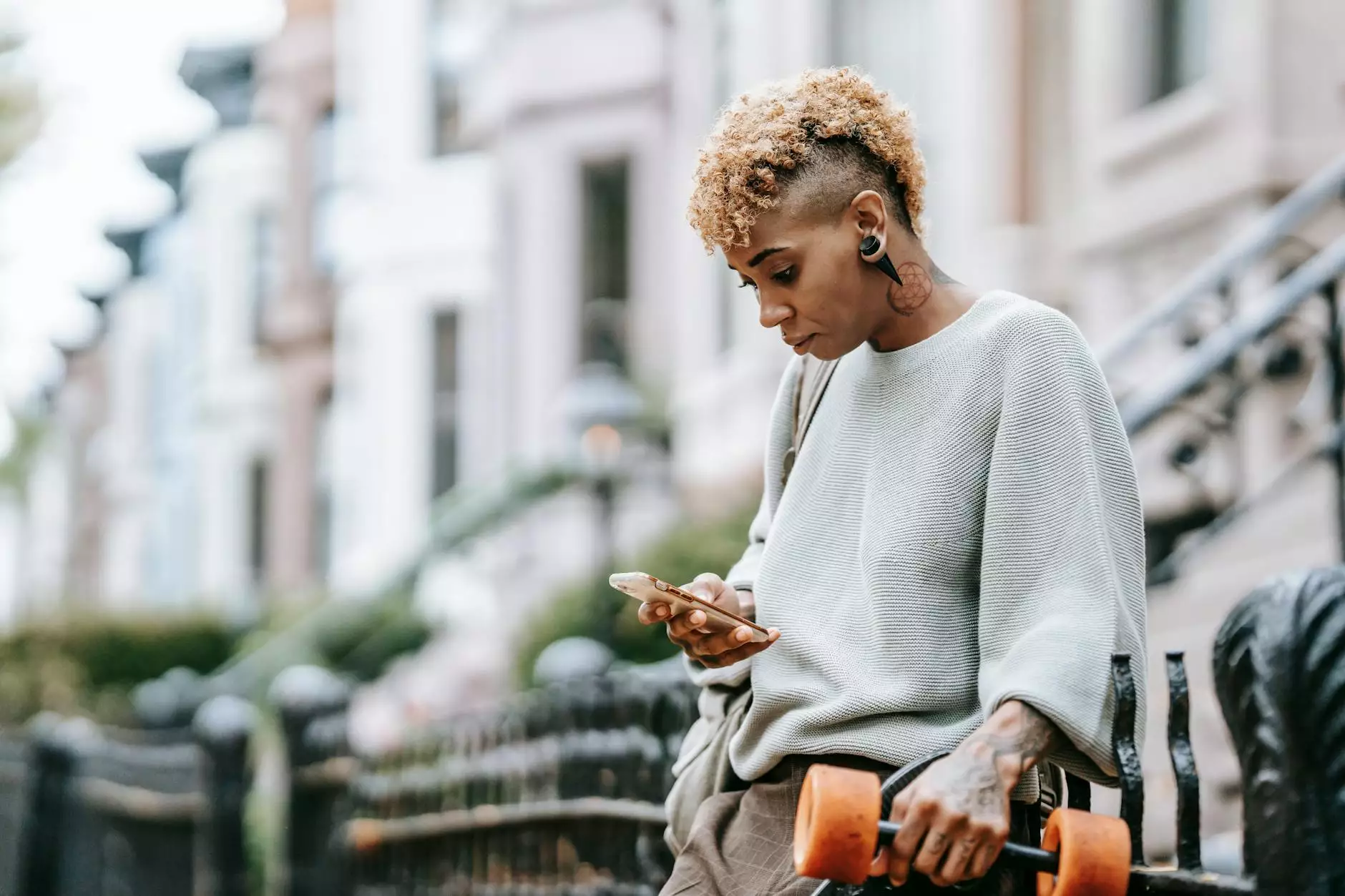 Introduction
In this modern digital age, social media has become an integral part of our daily lives. From staying connected with friends and family to discovering new trends and sharing our experiences, social media platforms have transformed the way we communicate. However, the impact of social media goes beyond mere interactions; it can significantly influence our gut health, which plays a vital role in our overall well-being. In this comprehensive guide, Minneapolis Weight Loss Doc explores the intricate relationship between social media and gut health.
The Gut-Brain Connection
Before delving into how social media affects our gut health, it is essential to understand the gut-brain connection. Our gut is often referred to as our "second brain" because it contains millions of neurons that communicate directly with our central nervous system. This bi-directional communication pathway between the brain and the gut is known as the gut-brain axis.
When we experience emotions such as stress, anxiety, or excitement, the brain sends signals to the gut, influencing its functioning. Similarly, the gut sends signals to the brain that can affect our mood, cognition, and overall mental well-being.
Social Media and Stress
Social media platforms can be both a source of enjoyment and stress. While staying connected with others can enhance our well-being, constant exposure to curated social media feeds filled with seemingly perfect lives can contribute to feelings of inadequacy or anxiety. This constant comparison and fear of missing out (FOMO) can trigger stress responses in our body, leading to various gut-related issues.
Research has shown that chronic stress can disrupt the delicate balance of gut bacteria, also known as the gut microbiota. These beneficial bacteria play a crucial role in maintaining healthy digestion and overall gut health. When the balance is disturbed, it can lead to digestive discomfort, bloating, and even more severe conditions such as irritable bowel syndrome (IBS).
The Impact of Sedentary Behavior
Social media engagement often involves long hours of sitting and scrolling through content, leading to a sedentary lifestyle. Sedentary behavior has been linked to various health concerns, including poor gut health. Lack of physical activity can slow down digestion, impair nutrient absorption, and contribute to constipation.
Furthermore, extended periods of sitting can contribute to weight gain, which is known to negatively impact gut health. Excess weight has been linked to an increased risk of developing conditions such as acid reflux, heartburn, and other digestive disorders.
Sleep Disruption and Gut Health
Social media addiction is a common issue in today's society, often resulting in disrupted sleep patterns. Sleep plays a crucial role in maintaining overall health, including optimal gut health. When we don't get enough restful sleep, it can lead to imbalances in gut bacteria, increased inflammation, and compromised immune function.
Addiction to social media platforms can also lead to spending excessive time in bed, engaging with screens and negatively impacting sleep quality. This vicious cycle can further exacerbate gut health issues.
Food Choices and Psychological Well-being
Social media platforms are filled with images and discussions about food. While this can be a source of inspiration for healthy eating, it can also contribute to negative food behaviors and psychological distress. Online content that promotes restrictive diets, body shaming, or excessive focus on appearance can significantly impact our relationship with food and overall psychological well-being.
Psychological distress related to food and body image can lead to disordered eating patterns, such as binge eating or emotional eating. These behaviors can disrupt gut health and contribute to digestive issues like acid reflux, indigestion, and inflammation within the digestive tract.
Strategies for Maintaining Gut Health in the Digital Age
While the impact of social media on gut health may seem overwhelming, there are effective strategies to maintain a healthy gut in the digital age:
1. Practice Mindful Social Media Consumption
Avoid excessive comparison or mindless scrolling through social media feeds. Set aside designated time for social media use and focus on uplifting, informative content that promotes positivity and self-care.
2. Engage in Regular Physical Activity
Incorporate exercise into your daily routine to minimize the negative effects of sedentary behavior. Regular physical activity can improve digestion, boost the diversity of gut bacteria, and promote overall gut health.
3. Establish Healthy Sleep Habits
Create a bedtime routine that prioritizes quality sleep. Set boundaries with social media use, especially close to bedtime, to ensure restful sleep and support optimal gut health.
4. Cultivate a Positive Relationship with Food
Be mindful of the content you engage with on social media regarding food and body image. Focus on nourishing your body with a balanced, healthy diet, and seek support if you notice negative thoughts or behaviors emerging.
5. Seek Professional Guidance
If you're experiencing persistent gut health issues or struggling with the psychological impact of social media, consider seeking guidance from healthcare professionals who specialize in gut health and mental well-being.
Conclusion
Social media has undoubtedly revolutionized the way we connect and share information. However, its influence on our gut health should not be overlooked. By being mindful of our social media consumption, prioritizing physical activity and quality sleep, and cultivating a positive relationship with food, we can maintain a healthy gut in the digital age. Minneapolis Weight Loss Doc is here to support you on your journey to optimal gut health and overall well-being. Let's harness the power of social media while prioritizing our gut health!