CARE Recipe: Asparagus and Cucumber Salad with Jicama
Nov 30, 2022
Mental Health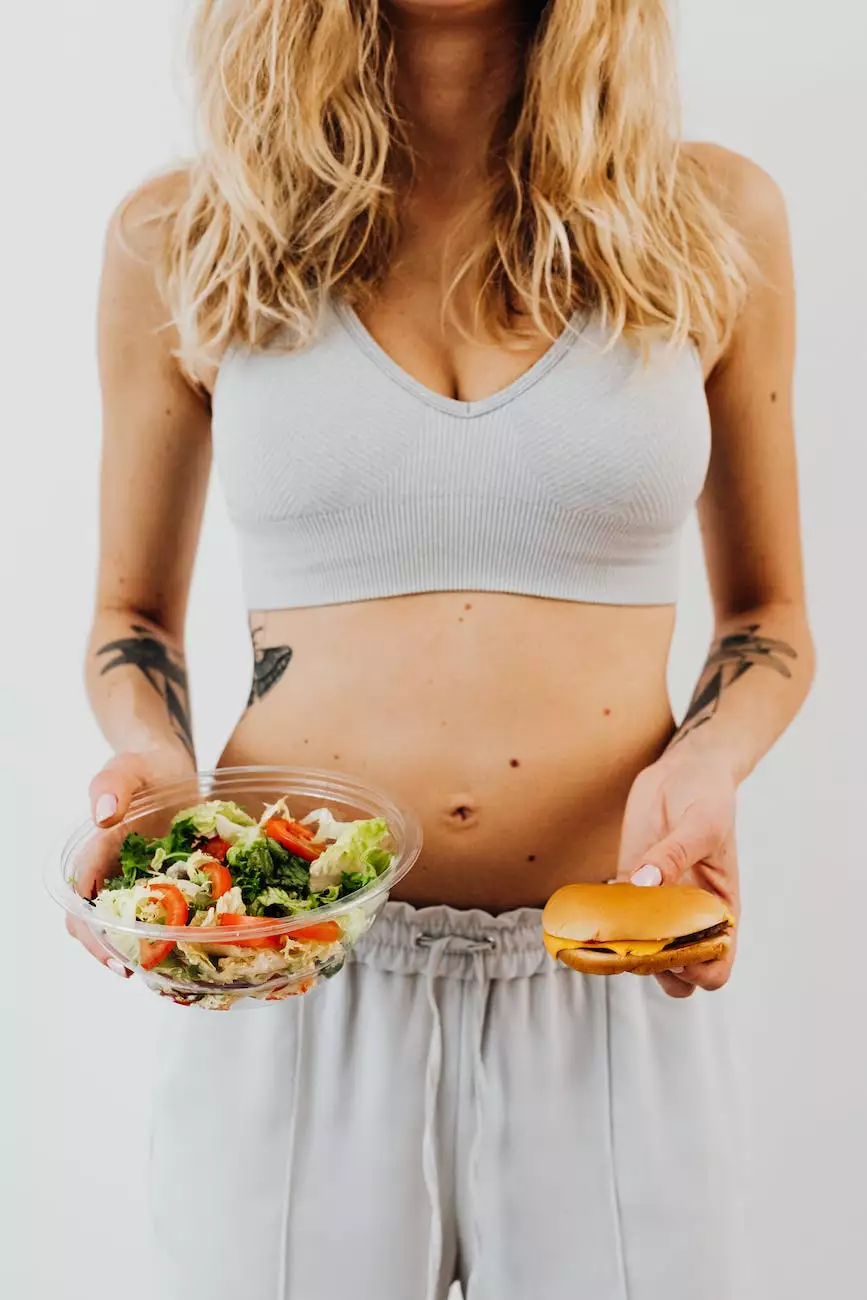 Your Path to Healthy Eating Starts Here
Introduction
Welcome to Minneapolis Weight Loss Doc, where we believe that healthy eating is the cornerstone of achieving your weight loss goals. In this page, we are excited to share with you our CARE recipe for a delicious Asparagus and Cucumber Salad with Jicama, specially crafted to support your journey towards better health.
Why CARE?
CARE is much more than just a recipe. It's an acronym that represents our commitment to helping you achieve your weight loss and overall wellness goals. Each letter in "CARE" stands for one of the core principles we prioritize:
1. Conscious Ingredient Selection
At Minneapolis Weight Loss Doc, we know the importance of selecting fresh, nutrient-dense ingredients. Our Asparagus and Cucumber Salad with Jicama recipe features carefully chosen ingredients packed with vitamins, minerals, and antioxidants, providing a nourishing foundation for your body.
2. Amplified Flavor
We believe that healthy eating should never compromise on taste. This refreshing salad combines the natural flavors of asparagus, cucumber, and jicama with a zesty dressing that elevates the overall taste profile, making it a delightful dish you'll look forward to eating.
3. Results-Driven
Your weight loss journey is unique, and our recipe is designed to support your specific goals. Asparagus, cucumber, and jicama are all low-calorie ingredients that can aid in weight loss by promoting satiety and providing essential nutrients, helping you achieve the results you desire.
4. Easy Preparation
We understand that time is valuable, which is why our Asparagus and Cucumber Salad with Jicama recipe is designed with simplicity in mind. With just a few easy steps, you can prepare this dish quickly and effortlessly, making it a convenient option for any mealtime.
The Health Benefits of Asparagus and Cucumber Salad with Jicama
Let's dive deeper into the benefits of this nutritious salad:
1. Asparagus: A Nutritional Powerhouse
Asparagus is a versatile vegetable known for its numerous health benefits. It's a great source of fiber, folate, vitamins A, C, E, and K, as well as anti-inflammatory compounds. The natural diuretic properties of asparagus help promote healthy digestion and reduce bloating, making it an excellent addition to your weight loss journey.
2. Cucumber: Hydration and Antioxidants
Cucumbers are not only refreshing but also incredibly hydrating. With high water content, they support optimal hydration, which plays a crucial role in maintaining overall health and aiding weight loss. They are also rich in antioxidants, such as vitamin C and beta-carotene, which help protect against oxidative stress and promote a healthy immune system.
3. Jicama: A Crunchy Delight
Jicama, also known as a Mexican turnip, adds a satisfying crunch to this salad. It's low in calories and high in fiber. Jicama is a great source of prebiotic fiber, which helps nourish beneficial gut bacteria. A healthy gut is essential for proper digestion, nutrient absorption, and maintaining a balanced weight.
Preparing Your Asparagus and Cucumber Salad with Jicama
Gather the following ingredients:

1 bunch of fresh asparagus
2 cucumbers, thinly sliced
1 small jicama, peeled and cut into matchsticks
Juice of 1 lemon
2 tablespoons extra virgin olive oil
1 tablespoon honey or maple syrup
Salt and pepper to taste
Optional toppings: sliced almonds or crumbled feta cheese

Trim the woody ends of the asparagus and blanch them in boiling water for 2 minutes. Then, transfer them to an ice bath to cool.
In a large bowl, combine the sliced cucumbers and jicama.
In a small bowl, whisk together the lemon juice, olive oil, honey or maple syrup, salt, and pepper to create the dressing.
Once the asparagus has cooled, cut them into bite-sized pieces and add them to the cucumber and jicama mixture.
Pour the dressing over the salad and toss gently to combine.
For added texture and flavor, sprinkle sliced almonds or crumbled feta cheese on top.
Serve immediately and enjoy this refreshing and nutritious salad!
Conclusion
If you're looking for a satisfying and healthful salad to support your weight loss journey, our Asparagus and Cucumber Salad with Jicama is an excellent choice. By incorporating this delicious recipe into your diet, you can enjoy a flavorful dish while nourishing your body with essential nutrients. Minneapolis Weight Loss Doc is here to guide you on your path to optimal wellness through carefully curated recipes and personalized support. Start your journey towards a healthier you today!