Break Free Workshop: Negative Thinking and Stress
Jan 12, 2023
Mental Health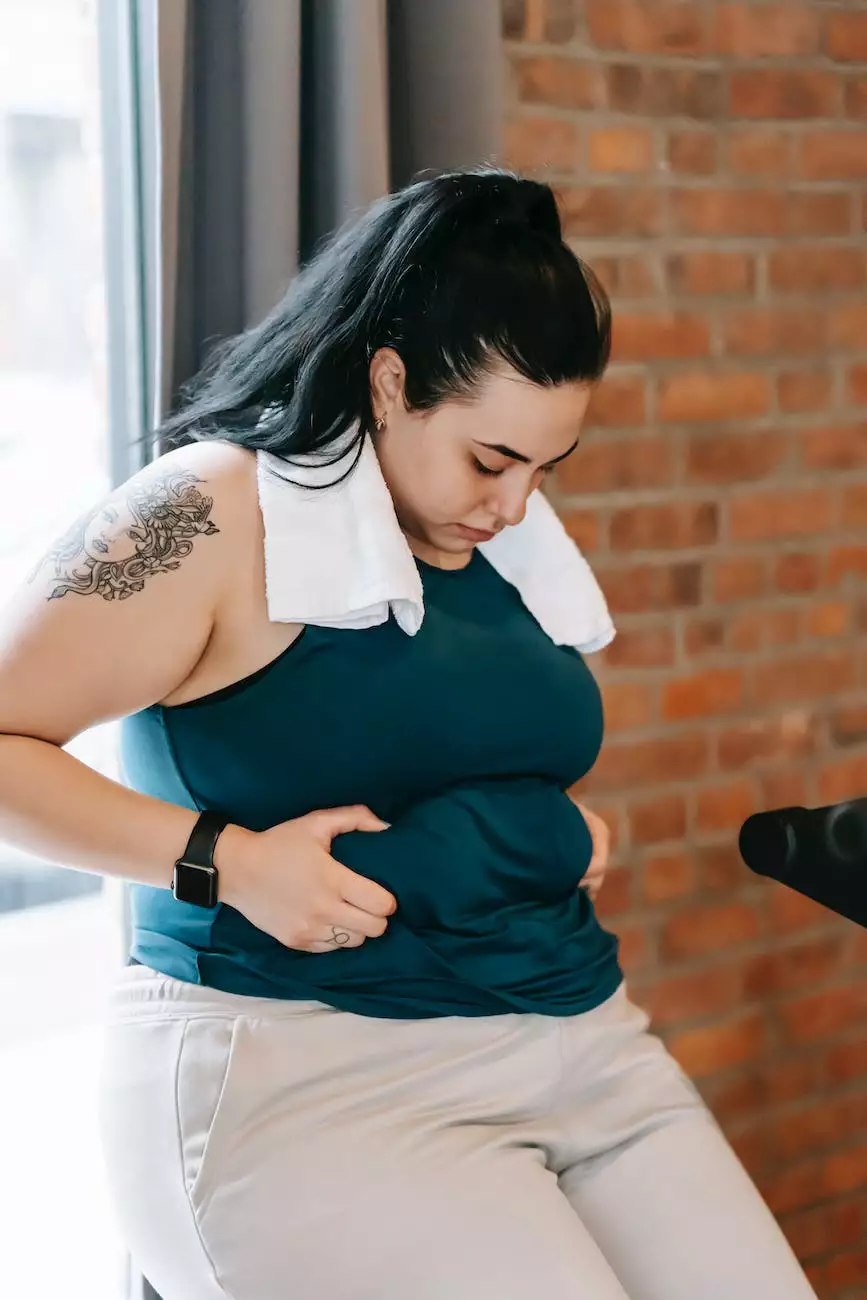 Introduction
Welcome to the Break Free Workshop hosted by Minneapolis Weight Loss Doc. In this workshop, we will delve into the topic of negative thinking and stress, exploring their impact on our mental well-being and providing effective strategies to overcome them. Join us as we guide you towards a healthier mindset and help you achieve long-lasting change in your weight loss journey.
Understanding Negative Thinking
Negative thinking can be a significant obstacle to achieving your weight loss goals. It can create self-doubt, foster an unhealthy relationship with food, and hinder your progress. At Minneapolis Weight Loss Doc, we believe that addressing negative thinking is crucial for long-term success.
The Connection Between Negative Thinking and Weight Loss
Many individuals struggling with weight loss often find themselves trapped in a cycle of negative thinking. They may excessively criticize themselves, focus on their failures, or compare themselves to others, leading to low self-esteem and decreased motivation. This negativity can significantly impact their ability to make positive changes in their lives.
Recognizing Negative Thinking Patterns
During the Break Free Workshop, we will help you identify and understand your negative thinking patterns. Through interactive sessions and expert guidance, our workshop aims to provide you with the necessary tools to overcome these detrimental thoughts and beliefs.
Conquering Stress for Weight Loss Success
Stress is another common barrier to weight loss. It can lead to emotional eating, disrupt sleep patterns, and create an overall sense of imbalance. At Minneapolis Weight Loss Doc, we recognize the importance of managing stress effectively for your overall well-being.
The Impact of Stress on Weight Loss
When we experience stress, our bodies release the hormone cortisol, which can increase cravings for unhealthy foods and store fat, particularly in the abdominal area. Additionally, stress can lower motivation, making it harder to stick to healthy habits.
Developing Stress-Management Strategies
In our Break Free Workshop, our experienced facilitators will guide you through various stress-management techniques. From mindfulness exercises to practical stress-reducing strategies, we will equip you with the tools needed to effectively manage stress and improve your weight loss journey.
Register Now and Break Free
The Break Free Workshop is a powerful opportunity to transform your mindset and overcome the barriers that have been holding you back. Take charge of your weight loss journey by joining the workshop today.
Who Should Attend?
Our workshop is open to individuals of all ages and backgrounds who are looking to overcome negative thinking and manage stress, specifically in the context of weight loss. Whether you have struggled with weight loss in the past or are currently navigating through challenging circumstances, this workshop is designed to provide you with the support and guidance you need.
Location and Schedule
The Break Free Workshop will be hosted at our Minneapolis Weight Loss Doc Center located at [insert address]. The workshop will run on [insert dates and times]. Spaces are limited, so be sure to secure your spot early!
Reserve Your Spot Today
Don't miss out on this life-changing workshop. Reserve your spot today by visiting our website or contacting our friendly team at [insert contact information]. We look forward to guiding you towards a healthier, happier you.
About Minneapolis Weight Loss Doc
Minneapolis Weight Loss Doc is a leading health and wellness center dedicated to helping individuals achieve their weight loss goals with a comprehensive and personalized approach. Our team of experienced professionals is committed to providing evidence-based strategies and ongoing support to empower our clients in their weight loss journey.
Our Mission
At Minneapolis Weight Loss Doc, our mission is to inspire and empower individuals to take control of their health and achieve sustainable weight loss. We strive to create a positive and nurturing environment where our clients can thrive both mentally and physically.
Why Choose Minneapolis Weight Loss Doc?
Choosing Minneapolis Weight Loss Doc means choosing a holistic approach to weight loss. Our programs are tailored to your unique needs, combining nutrition, physical activity, and psychological support. We understand that achieving lasting results requires more than just a one-size-fits-all approach, which is why we are dedicated to providing personalized care.
Get Started on Your Transformation
If you are ready to break free from negative thinking and stress, and embark on a journey towards improved well-being and weight loss success, contact us today or visit our website to learn more about our services and upcoming workshops.