10 Ways to Cope with Erectile Dysfunction
Apr 17, 2022
Mental Health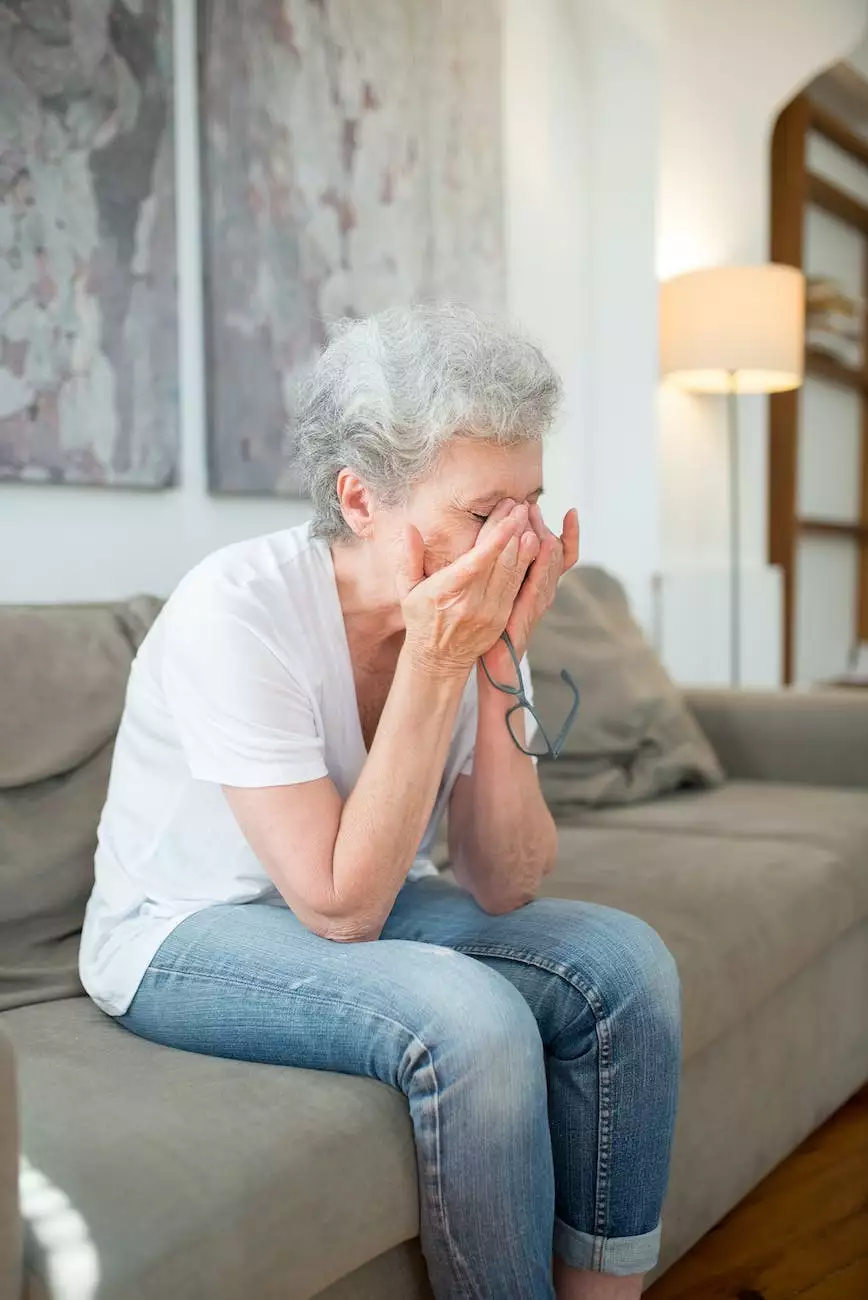 Introduction
Welcome to Minneapolis Weight Loss Doc, your go-to resource in the health industry. In this comprehensive guide, we will discuss the top 10 effective ways to cope with erectile dysfunction. Our goal is to provide you with valuable information and empower you to regain your confidence and sexual vitality.
Understanding Erectile Dysfunction
Erectile dysfunction (ED), commonly referred to as impotence, is a condition that affects the ability to achieve and sustain an erection suitable for sexual intercourse. It can be caused by various factors, including physical, psychological, and emotional issues.
The Impact of Erectile Dysfunction
Erectile dysfunction can have a significant impact on a man's overall well-being and relationships. It can lead to feelings of embarrassment, low self-esteem, and anxiety. Understanding the underlying causes and exploring effective coping strategies is crucial for overcoming this condition.
1. Seek Professional Guidance
Consulting with a healthcare professional specializing in sexual health is the first step towards effectively managing erectile dysfunction. They can conduct a thorough evaluation, identify potential underlying causes, and suggest suitable treatment options tailored to your specific needs.
2. Make Positive Lifestyle Changes
Adopting a healthy lifestyle can significantly improve erectile function. Incorporate regular exercise into your routine, maintain a balanced diet rich in fruits, vegetables, whole grains, and lean proteins, and avoid habits such as smoking and excessive alcohol consumption. These changes can enhance blood flow, increase testosterone levels, and improve overall sexual health.
3. Manage Stress Levels
Chronic stress can contribute to erectile dysfunction. Implement stress management techniques such as regular exercise, meditation, deep breathing exercises, and engaging in hobbies or activities that help you relax. By reducing stress levels, you can positively impact your sexual health.
4. Address Underlying Health Conditions
Several medical conditions, such as diabetes, high blood pressure, obesity, and hormonal imbalances, can contribute to erectile dysfunction. It is vital to manage these conditions effectively through medication, lifestyle modifications, and regular check-ups with healthcare professionals.
5. Explore Psychological Support
Erectile dysfunction can often have psychological causes or implications. Seeking therapy or counseling can help address any underlying psychological issues, such as performance anxiety, depression, or relationship concerns. Talking to a professional can provide valuable insights and support in coping with these challenges.
6. Consider Medication Options
In some cases, healthcare professionals may suggest medication as part of the treatment plan. Medications such as Viagra, Cialis, or Levitra can improve blood flow to the penis, facilitating the achievement and maintenance of an erection. However, always consult with a healthcare professional before starting any medication.
7. Explore Alternative Treatments
Alternative treatments, such as acupuncture, herbal supplements, and specific exercises, have shown promise in managing erectile dysfunction. While their effectiveness may vary, discussing these options with a healthcare professional can help determine if they are suitable for you.
8. Communicate Openly with Your Partner
Open and honest communication with your partner is crucial in coping with erectile dysfunction. By discussing your feelings, fears, and expectations, you can foster understanding and empathy. This support can alleviate stress, enhance emotional intimacy, and improve the overall sexual experience.
9. Educate Yourself
Knowledge is power when it comes to erectile dysfunction. Educate yourself about the condition, its causes, and the available treatment options. By understanding the intricacies of ED, you can make informed decisions and actively participate in your treatment journey.
10. Stay Positive and Persistent
Dealing with erectile dysfunction can be a challenging journey, but maintaining a positive mindset and a persistent approach is essential. Remember that managing ED is achievable, and many treatment options are available. Stay committed to implementing the recommended lifestyle changes and treatment plans for optimal results.
Conclusion
Minneapolis Weight Loss Doc encourages you to take control of your sexual health and overcome erectile dysfunction. By following the ten ways discussed in this guide, you can improve your quality of life, restore your confidence, and experience fulfilling intimate relationships. Remember, seeking professional guidance and support is crucial throughout your journey. Empower yourself with knowledge, make positive lifestyle changes, and embrace a proactive approach towards managing erectile dysfunction.
Take the first step towards a brighter future today. Contact Minneapolis Weight Loss Doc and let us be your partner in this transformative journey towards overcoming erectile dysfunction and achieving optimal sexual health.